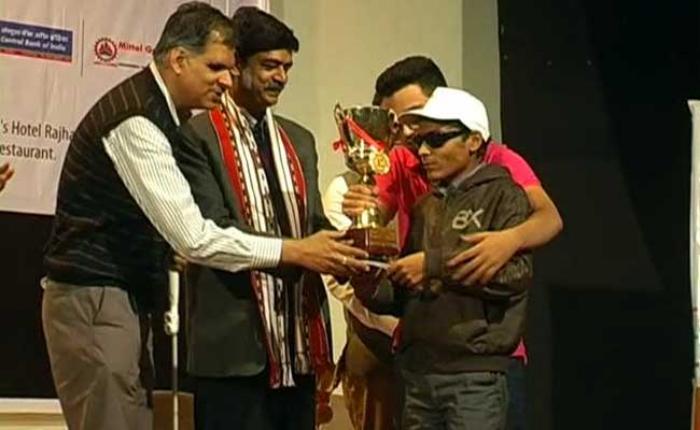 The City of Lakes added another feather to its cap on Sunday, when it hosted the 10th Blind Challenge car rally.
Madhya Pradesh Home Minister Babulal Gaur flagged off the event - which has been organised in association with Sahyog Pure - in Bhopal.
The one-of-a-kind rally involves visually challenge participants navigating the drivers of the cars. The drivers are not told about the 25km route, while the navigators give them instructions using maps drawn in Braille.
Premdas Hariyale, a visually challenged navigator who won the car rally in the novice category, said, "Rallies like these are quite exciting for me. As I feel I am driving the car myself. We tell the driver what to do. We get to meet normal people. It feels good and we become friends also with them."
Ten years and counting
The event, which has been hosted by the NGO Arushi since 2007, is aimed at raising awareness for the visually challenged people.
Rohit Trivedi, a member of Arushi, told NDTV, "People at such events interact with the visually challenged understand their challenges and the children also get to interact with people."
A unique affair
The incredible car rally has also found a place in the Limca Book of records. The event saw participation from 40 teams in the expert and the novice category.
Mahendra Manwani, a winner in the expert category told NDTV, "The specially-abled people are ignored in the society. Such events are a platform for them to connect with us. They are quite enthusiastic about it and gradually become part of the society."