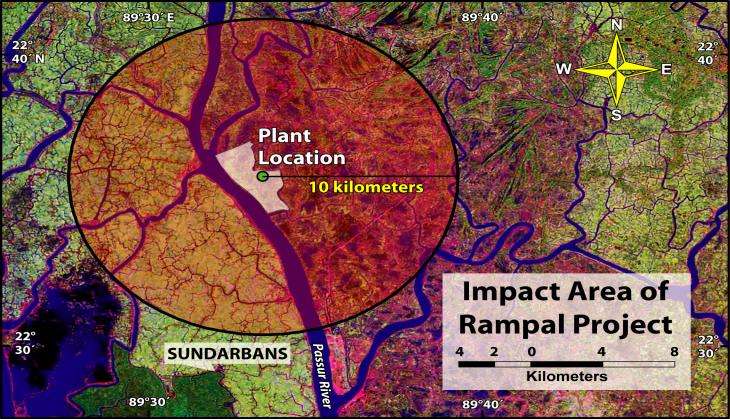 The Institute for Energy Economics and Financial Analysis (IEEFA) has warned that the proposed coal-fired Rampal Power Plant in southwest Bangladesh is a risky project.
The project, a joint venture between India and Bangladesh's state-owned entities, will come up close to the Sundarbans Reserve Forest - a UNESCO world heritage site and home to the Royal Bengal tiger. The project may affect the species, which is already reeling under the threat of extinction.
The plant - at a distance of 14 km upstream from the Sunderbans Reserve Forest - is expected to become operational in 2018.
In a 17 June report - titled Risky and Over-Subsidised: A Financial Analysis of the Rampal Power Plant - the IEEFA said that the plant will negatively impact the ecologically-sensitive area.
The report reads: "IEEFA suspects that the project is being promoted as a means to sell Indian coal to Bangladesh and as a way to skirt Indian policy against building a coal plant so near the Sundarbans, a protected forest and World Heritage Site".
According to the report, the plant will affect electricity rates in Bangladesh as well as the lives of the community in the vicinity of the project. The report urged that the project should be cancelled and that Bangladesh invest in solar energy instead.
Several environmentalists have also been opposing the project. Locals have taken out marches and demonstrations to protest the project.
In 2010, India and Bangladesh signed a deal to jointly develop the power plant. India's NTPC and Bangladesh' BPDB has entered into a Joint venture (BIFPCL) to commission the proposed 1,320-megawatt plant. - for which India's BHEL has been identified as the Engineering, Procurement and Construction (EPC) contractor.