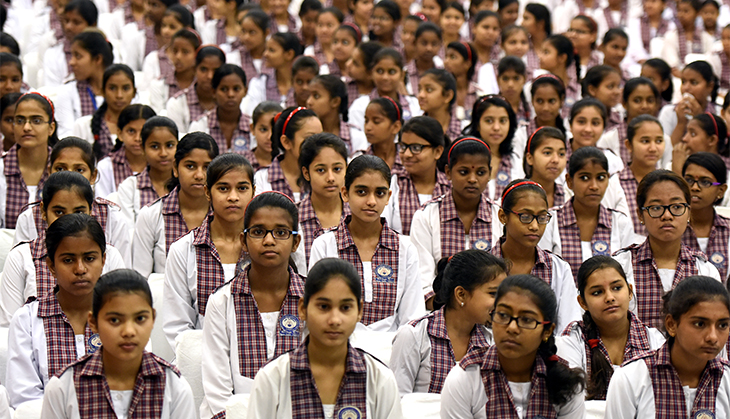 Rajasthan's Mazdoor Kisan Shakti Sangathan (MKSS), an organisation that played a big role in the movement that led to the Right To Information Act, has written to the Rajasthan chief secretary and will soon write to chief minister Vasundhara Raje, demanding an immediate halt to changes in the state's text books.
The MKSS has also filed an RTI application at the Education Department, seeking details of the procedure adopted and the expenditure incurred for the exercise to restructure the school syllabus.
The MKSS acted after realising that the controversial new social studies textbook that omitted references to India's first Prime Minister Jawaharlal Nehru and other freedom fighters, has also removed a page that highlighted the RTI Act and the movement that led to it, according to The Indian Express.
The RTI Act came about after a national movement led by Aruna Roy and Nikhil De of the National Campaign for People's Right to Information (NCPRI) among others. Roy and De lead the MKSS.
"Removing a chapter on an Act - a movement which is a matter of pride for the entire nation - appears to have been done with malafide intentions," an MKSS statement said. "While the RTI movement and Act are being included in curricula across the world, it has been removed from the textbooks of Rajasthan.... The poor and deprived people of Rajasthan played a major part in the RTI struggle."
The MKSS claims that apart from the RTI Act, "important historical events of the state and nation" have also been removed, "which is very serious". In its statement it says the changes were made due to "political reasons" and without consulting any group or organisation in the state.
"The government wants to remove certain parts of history altogether so that future generations can have no knowledge of them," it said.
State Congress vice president Archana Sharma said: "While it is condemnable, it is hardly surprising coming from this government."
In response, BJP spokesperson Anand Sharma said: "Commenting on each and every book is not appropriate. The entire syllabus has not come out yet. If the chapter has been removed, it will be added next year. But anything conclusive can be said only after all the new textbooks are out."