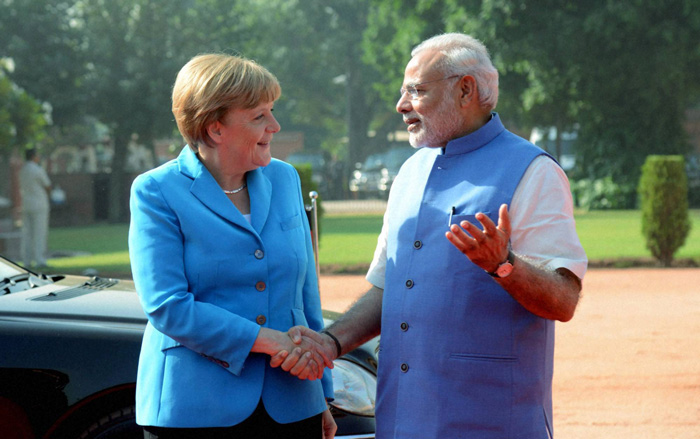 This could be considered as another feather in Prime Minister Narendra Modi's cap. Along with returning a 10th century idol of goddess Durga - who is linked with good fortune - German Chancellor Angela Merkel has committed to an investment of over 1.4 billion Euros (approximately $1.5 billion) in Indian solar power projects.
Merkel announced the investment during the third Inter-Governmental Consultations (IGCs) with India on October 5.
The new investment commitment is in addition to more than 1 billion Euros that Germany has committed to a green-corridor project in India.
"We have agreed on an Indo-German Climate and Renewable Alliance with a long-term vision and a comprehensive agenda of cooperation. I place great value on Germany's assistance of over one billion Euros for India's Green Energy Corridor and a new assistance package of over a billion Euros for solar projects in India," the Prime Minister said.
India has promised to provide an atmosphere conducive to investment by German companies.
"We also intend to deepen research cooperation in clean and renewable energy, and energy efficiency. To contain temperature rise, we must also change our temperament," PM Modi said after the talks.