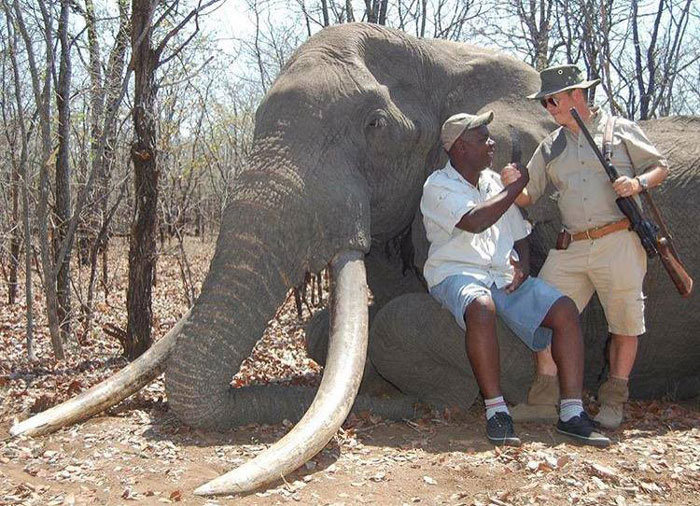 Barely months after Cecil the lion was killed in Zimbabwe, the country is faced with yet another horrifying incident of merciless hunting.
A German tourist has killed of the biggest elephants in Zimbabwe - which was reportedly seen for years in the country. The hunter, who has not yet been identified, reportedly paid a handsome amount of $60,000 to shoot the male elephant.
The animal was 50 years old and was shot outside the Gonarezhou National Park on 15 October. According to the Telegraph, the tusks of the giant pachyderm weigh an estimated 54kg each.
The issue has sparked a fresh debate around animal rights and conservation. Animal rights groups are up in arms and are demanding that animals should be treated with utmost importance to a nation and not as trophies.
In July 2015, American dentist Walter Palmer fuelled uproar after he shot down Cecil the lion in the Hwange National Park, Zimbabwe.
Cecil was considered to be one of the most magnificent animals in the national park and was wearing a tracking collar as part of an Oxford University research project.
What is surprising is that the Zimbabwe government announced that Palmer could not be prosecuted since he had obtained legal authority to conduct the lion.