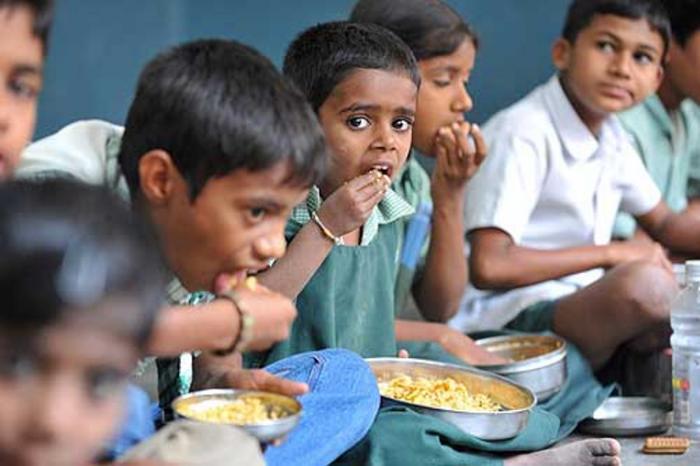 Dinesh Meghwa, a 10-year-old boy from Jodhpur was allegedly beaten up by his teacher for touching utensils used for serving mid-day meals.
Meghwa, who a Class 4 student of a government secondary school in Osian tehsil in Jodhpur district, has sustained minor injures and was admitted to a hospital in Jodhpur on the night of 2 October.
After the incident, the boy's father approached the police and lodged a complaint under the Scheduled Castes and Scheduled Tribes (Prevention of Atrocities) Act.
He was quoted as saying that the school's midday-meal in-charge Hemaram Chaudhary was the teacher who thrashed the boy.
According to the report, Chaudhary allegedly got furious when he saw the boy touching one of the plates that held the lunch. He summoned the boy and thrashed him on the spot, it added.
When his father learned about this, the report said he went to the school to complain about it, but an "angry" Chaudhary misbehaved with him as well. According to the boy's father, the principal was not at the school when he went there.
Police have lodged a case against Chaudhary, invoking the Scheduled Castes and Scheduled Tribes Act.
Meanwhile, Chaudhary is reported to have filed a counter petition against the boy's father for allegedly obstructing him from doing his official work. Giving Chaudhary's version, the report said it was the boy's father who misbehaved with him.
Recently, Sanjay Tiwari, a 90-yr-old Dalit man was burnt alive for trying to enter temple in Uttar Pradesh.
The victim had gone to the Maidani Baba temple with his family and was stopped from entering the premises by a man. When the victim did not adhere to his disapproval, he was attacked with an axe and then set on fire.