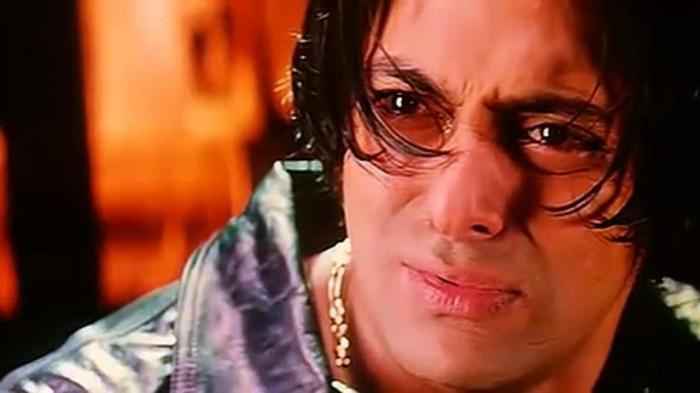 If you thought that our judiciary does not differentiate between the rich and poor or the powerful and the powerless, then it's time for a reality check. The Bombay High Court just pronounced its verdict on the 2002 hit-and-run case involving Bollywood superstar Salman Khan.
The court said that Salman cannot be convicted in this case in which one pavement dweller lost his life and few others were injured. While all of his fans rejoiced after the verdict, many livid netizens took to Twitter and bashed the Bigg Boss 9 host and the verdict.
Here's how Twitter reacted:
Justice right now. #salmanverdict pic.twitter.com/62Lrs0lYX9

- Sahil Shah (@SahilBulla) December 10, 2015
#SalmanVerdict Judge : Gaadi koun chala raha tha?Salman : Sir EngineJudge: ok, you are free to go.

- Vinay Singh (@ChaiTapri) December 10, 2015
Today is Yet another sad day in Judiciary System of India.. After release of Salman Khan from jail #SalmanVerdict @imvishal05

- aparna sharma (@imaparnasharma) December 10, 2015
That night 2 men died -not 1. This is what happened to Ravinder Patil whose testimony was thrown out. #SalmanVerdict pic.twitter.com/1aP1uYI58f

- Karan Talwar (@BollywoodGandu) December 10, 2015
There should be two doors in every court across India.One with Ghanta for poorand other with social status checker#SalmanVerdict

- The Logical Indian (@LogicalIndians) December 10, 2015
Amazing to see what charity-lifestyle brand like Being Human and a tear-jerker movie like Bajrangi Bhaijaan can do for you. #SalmanVerdict

- ChopdaSaab (@Keisar_) December 10, 2015
Fixed reactions of CONGtoons on #SalmanVerdict:1. If acquitted, Modi frees a murderer.2. If convicted, Modi arrests an Indian Muslim.

- Modi Toady (@AsYouNotWish) December 10, 2015
The SUV was self-driving.The Footpath was drunk.The Homeless committed suicide.#SalmanVerdict

- ChopdaSaab (@Keisar_) December 10, 2015
Twitter celebs be like:Afternoon~ Shame on Indian judiciary for #SalmanVerdict Night~ *dances to tere bina kick mujhe milti nahi on DJ*

- Ruchi Kokcha (@ruchikokcha) December 10, 2015
Meanwhile the judge be like "Main toh superman, Salman ka fan" 😂 #SalmanVerdict

- Swapnil Kolhe (@bingo220) December 10, 2015
Indian judicial system has this golden rule 'what happened in 2002, stays in 2002'. #SalmanVerdict #KakaVerdict

- Hasna Zaroori Hai (@HasnaZarooriHai) December 10, 2015
Some even asked if you still believe in judiciary?
How many of you believe in Judiciary after #SalmanVerdict ?

- Simply Sillicious (@Ind_Arya) December 10, 2015