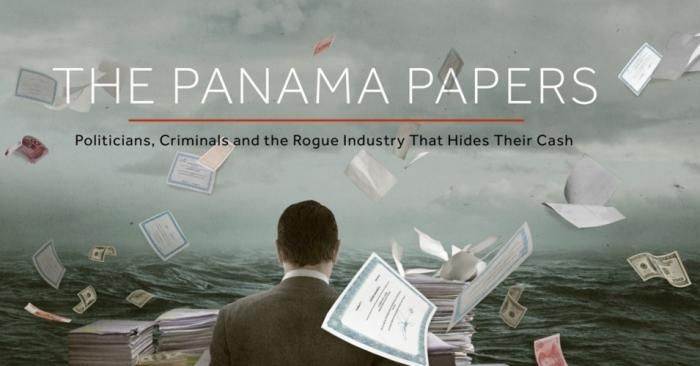 A massive leak of 11.5 million tax documents dubbed the Panama Papers has exposed the secret offshore dealings of aides to Russian president Vladimir Putin, world leaders and celebrities including Barcelona forward Lionel Messi, among others.
An investigation into the documents by more than 100 media groups, described as one of the largest such probe in history, revealed hidden offshore dealings in the assets of around 140 political figures, including 12 current or former heads of states.
The vast stash of records was obtained from an anonymous source by German daily Sueddeutsche Zeitung and shared with the media worldwide by the International Consortium of Investigative Journalists (ICIJ).
Those accused of tax evasion include over 500 Indians, among them are Bollywood celebrities like Amitabh Bachchan and Aishwarya Rai, corporate heads including DLF owner KP Singh and nine members of his family, the promoters of Apollo Tyres and Indiabulls and Gautam Adani's elder brother Vinod Adani.
Two politicians who figure on the list are Shishir Bajoria from West Bengal and Anurag Kejriwal, the former chief of the Delhi unit of the Loksatta Party. Disgraced FIFA chief Michel Platini is also named in the papers.
As the news broke in the morning, netizens took to Twitter expressing their anger and blasting the ruling government and mocking them for their promises of bringing back black money. "The problem with the #PanamaLeaks is that the people who are accountable are also the ones who will be dishing out their justice'", a tweet read.
Here's what many others tweeted:
Today would be a good day to hear from all Taxpayer Nationalists. Are they outraging about Panama, as they did about scholars in JNU?

- Tony Joseph (@tjoseph0010) April 4, 2016
#PanamaPapersIndia I don't have black money that's why Global banks never approached me. Helping only to park black money in Panama

- Ranjeet Konwar (@ranikon) April 4, 2016
Soldiers are dying on the border and you patriots are parking your black money in Panama.

- The Chosen One (@Marc__Me) April 4, 2016
@arunjaitley On one side #PanamaLeaks exposed richi rich & on other hand an #Indians prays for........! @ravishndtv pic.twitter.com/FoYOOzb7xS

- Jolly (@Jollytalk) April 4, 2016
#PanamaLeaks Angry David Cameron is a hypocritical cockwomble! pic.twitter.com/Uxl6asglK8

- Jack Jazz (@JackkJazz) April 4, 2016
Which other country's politicians are doing press conferences to defend their leaders ?#PanamaLeaks

- Syedih (@SyedIHusain) April 4, 2016
#PanamaLeaks #panamapapers Power Players https://t.co/GviLR7uGEd pic.twitter.com/Nx5yVWhl3O

- Nassos Kappa (@nassoskappa) April 4, 2016
Good morning. After 20 hours away from Twitter, I came back to see #PanamaLeaks dawning upon the world. Let's learn something.

- Simeon Nkola M. (@Simeon_5) April 4, 2016
Something will happen, such that #PanamaLeaks issue could be de-focused and we will forget it. #PanamaLeaks #NawazSharif

- Arshadzero (@Arshadzero) April 4, 2016
Apparently rich people use tax havens. I'm simply stunned. #PanamaLeaks #panamapapers

- Neil Stone (@NeilStone20) April 4, 2016
@David_Cameron now that your father's offshore tax avoidance is public, I take it you will recommend prosecuting him? #PanamaLeaks

- Kieran O'Neill (@CalmDownKieran) April 4, 2016
Just wondering if there is anything on Donald Trump #PanamaLeaks so maybe he can be thrown in jail?

- Adriana A. (@chiquis_aa) April 4, 2016
Are the #PanamaLeaks like actually BIG or is it something that'll just feel big and then get quietly hidden away and then carry on?

- good egg (@colourfulsevens) April 4, 2016
Shame that majority of these exposed corrupt are Muslim rulers gobbling wealth of impoverished masses.#PanamaLeaks pic.twitter.com/Guui6uAME7

- Dr. Mauroof Hussain (@drmauroof) April 4, 2016
The only surprise about #PanamaLeaks is that anyone is surprised. Of course the rich and powerful screw us and tell us it's for our own good

- Neil Ryrie (@neil_ryrie) April 4, 2016
#PanamaLeaks The Hidden Wealth of Nations and estimates that it totals at least $7.6 trillion

- Amit Kumar (@amitcreative) April 4, 2016
#PanamaLeaks Caused many "Pyjama L***s" last night!

- The Metaphysicist (@metaphysist) April 4, 2016