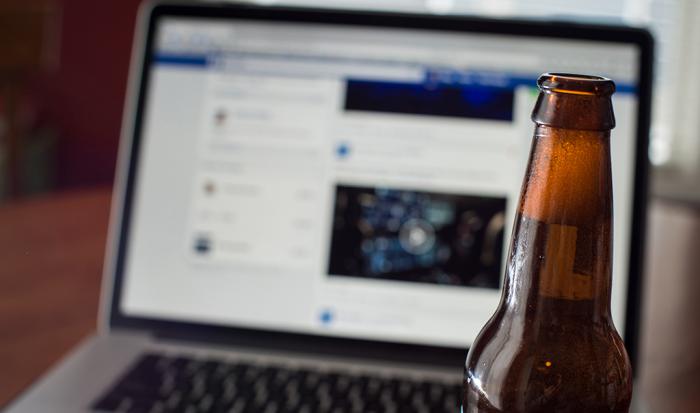 Digital media users are spending more time online than they sleep, Mashable has reported. According to the report, the amount of time the average person spends on social media websites has more than doubled since 2006 - up from 2.7 hours to 6.9 hours per month.
Advertising alcohol on media like television, radio, newspapers is prohibited in India. However, alcohol brands seem to have found a rather nifty little loophole in this law. How? By advertising on social media ofcourse! These social media platforms do not fall under existing ambit of the law.
While marijuana advertisements are banned, alcohol ads often make their way into newsfeeds and timelines - sometimes even being displayed to children below the legal drinking age.
According to The Fix:
The team [of researchers] set up 10 Twitter and Instagram profiles for fictitious users ages 13, 15, 17, 19, and 21.

All of the profiles could access, view, and retweet or interact with content created by the alcohol industry.
Twitter and Facebook
If you are a regular Twitter user, you would have noticed how accounts of a popular alcohol brands - like Jim Beam, Ciroc, Jameson and many other high-end brands - have become big social media players.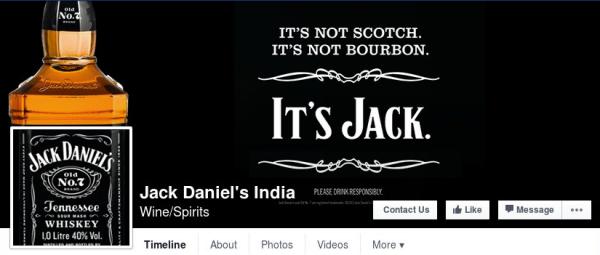 These brands also have a strong presence on social media giant Facebook. According to a report by Mail Today, "As social media is easily accessible and has deep penetration among the youth, alcohol companies are targeting potential customers between 15 to 45 years, which accounts for around 46 per cent of the Indian population."
Jim Beam India has over 2.8 million Facebook Likes while the its Twitter account boasts over 134K followers.
These Apples are always in season. pic.twitter.com/Yt6wgencbu

- Jim Beam (@JimBeam) January 14, 2016
Jack Daniels has 154K Twitter followers and over 5.5 million Likes on its Facebook page. Other leading liquor brands have a similar story to tell.
What does the law say?
There is no check on their advertisements on social media either.
Google bans content related to alcohol but billions of video advertisements uploaded on YouTube pass no filter.
Alcohol companies maintain accounts on YouTube and none of these video ads are marked as unsuitable for a child. This means that anyone below the legal drinking age, can watch these ads.
Alcohol consumption is prohibited in Gujarat, Manipur and Nagaland. Despite this crackdown, India does not have a comprehensive alcohol advertising policy.
The laws regarding advertisement of alcohol does not sufficiently cover social media and smartphone apps.
Social media platforms also lack the provisions to curb such ads.