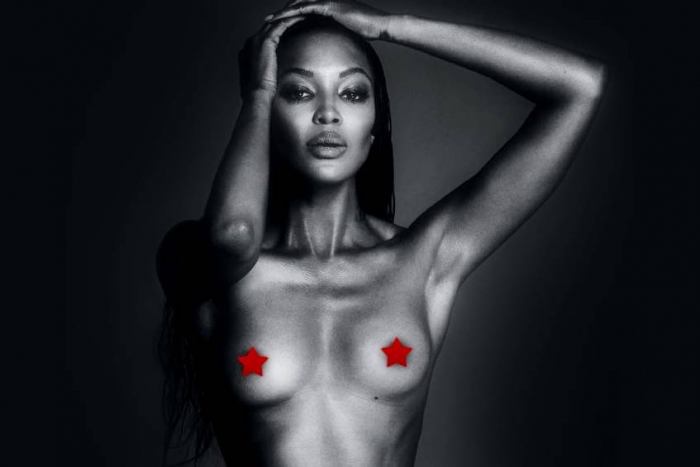 Instagram has undoubtedly become the power station of photos. The photo-sharing app claims to have 300 million active users who upload more than 70 million photos and videos every day.
Instagram is also not new to controversies. Over the years, it has taken down numerous photos citing that they broke community standards. Shockingly, most photos being taken off the site are those of the female body and expressions of feminism.
Here are the photos of women which were taken down by Instagram as they violated its "community standards":
When supermodel Naomi Campbell posted this photo with the hashtag #FreeTheNipple, as evident as it could be, it did not survive the wrath of Instagram. The silly nudity rules on the photo-sharing platform led Instagram to take down the photo as soon as it was posted by her.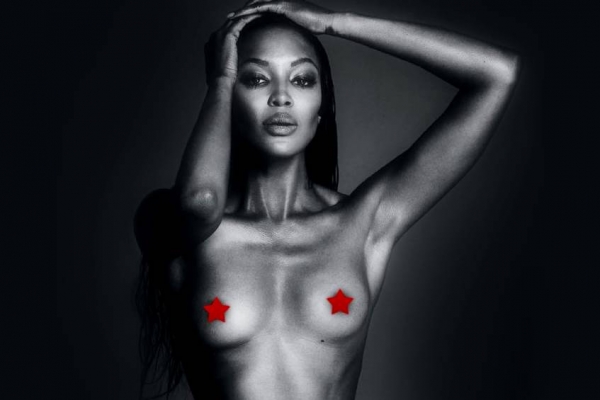 Naomi, 45, shared a photograph from a photoshoot she did for Garage magazine, in which she bared it all. Shot by Mert and Marcus, Naomi looked stunning in the provocative image. She hashtagged the picture with #freethenipple, in reference to the campaign which was started by Demi Moore's daughter Scout Willis, whose topless pictures were also removed from Instagram.
Indian origin photographer Rupi Kaur posted a picture on Instagram depicting a woman in bed with menstrual blood stains on her trousers and bed sheet. Instagram was quick to delete the image saying it violated "community guidelines". Later, when Kaur reuploaded the photo, Instagram again took it down, bringing Kaur to start an online campaign against the company.
Later, Instagram reinstated the photo and said that images depicting menstruation do not violate its policies.
"It's sad in this world that this is still happening," she wrote on Facebook. "I know that some communities and cultures go out of their way to shun and oppress a woman on her period. I guess Instagram is another one of them. Their patriarchy is leaking. Their misogyny is leaking. We will not be censored."
Body-positive photos play an instrumental role in countering body-shaming posts on social media. Like many others, Samm Newman was bullied at school due to her weight issues. She later took to social media to post body-positive photos and counter bullying.
Shockingly, one day she could not log in to her Instagram account as it no longer existed. She claimed that Instagram deleted her account after it removed her selfie in a bra and boy's shorts. Like everyone else, she also thought that she could post anything as it is her account. Samm said, "I didn't find them or the bra at all inappropriate. They covered me entirely and I've seen pictures like that all over Instagram."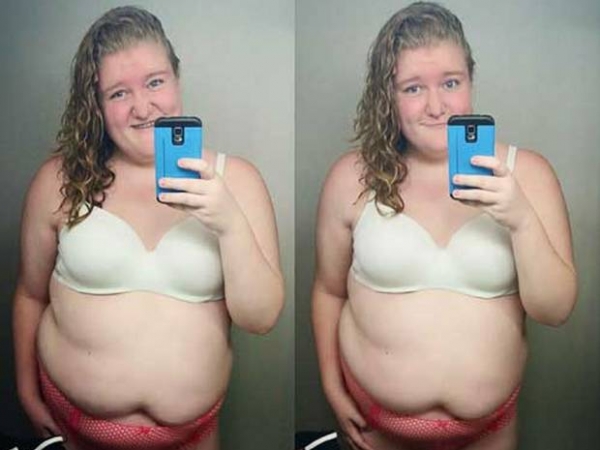 Pictures of women clad in bikini or boy's shorts are all over the internet but what makes this particular photograph inappropriate for Instagram is totally unclear.
Instagram later apologised to her for "wrongly" removing content and said it would work to rectify the error.
Instagram has also removed hundreds of almost nude selfies saying that it is a "mature content". One such photo was of blogger and singer-songwriter Meghan Tonjes. She posted a close-up of her bottom, which was taken down by Instagram. She said that many such photos keep floating on the photo sharing app but are never taken down."I want you to think of how many big girls you see wearing bathing suits, lingerie, shorts, dresses, tight-fitting clothing who aren't openly mocked", she said on her YouTube channel.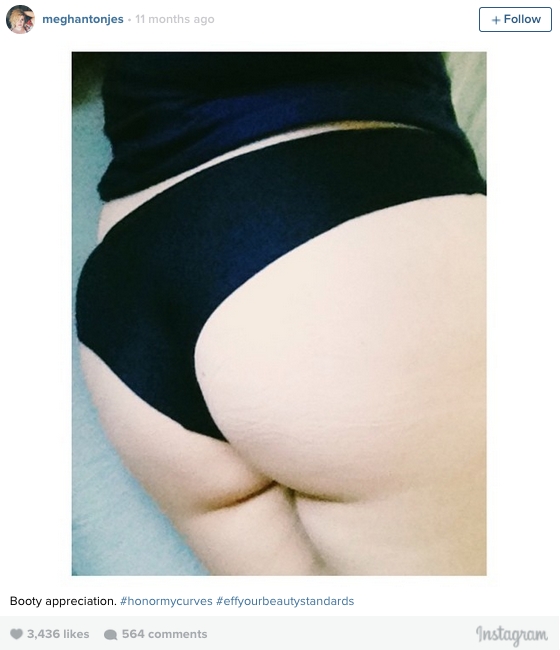 She went on to add, "And now you have the answer as to why a lot of [women] who look like me - and by a lot, I mean not very many - post pictures of themselves showing their thighs or their stomach or parts that other women and other people show proudly and are never questioned on because that's what we're used to seeing and we're comfortable with that."
Instagram, like always, later issued an apology.
Scout Willis, daughter of Bruce Willis, was also a victim of Instagram's outrageous acts. She shared a photo of a jumper featuring two topless women. She was later banned from the site. She mentioned that women are usually "kicked-off" from Instagram for posting photos which expose any portion of the areola, however photos without nipples - no matter how degrading they are - keep floating on the photo-sharing app.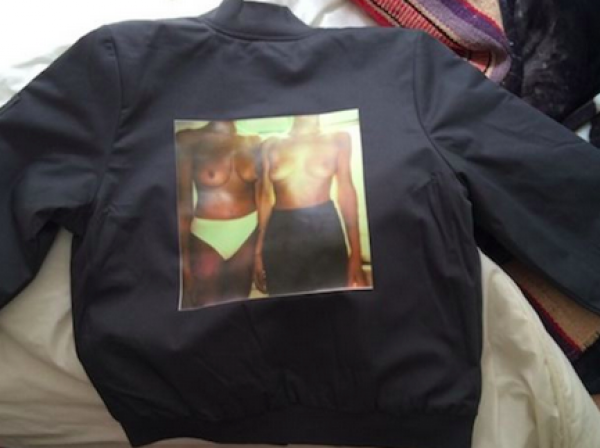 Protesting this act, she took to the streets of Manhattan, walking topless and highlighting the fact that what is legal in the state law is against Instagram laws.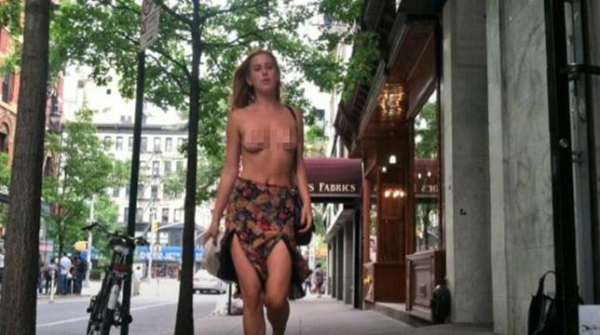 Kevin Systrom, CEO of Instagram later said that "partially nude" and "nude" photos are not allowed on the photo-sharing app as they are a direct violation of the network's terms of service.
He also said, "You may not post violent, nude, partially nude . pornographic or sexually suggestive photos. We are happy to reinstate her account without the images that don't meet our policies."
#FreeTheNipple campaign also gained a lot of traction across all media platforms including Instagram. The campaign, which fights for women's right to go topless in public, supported Willis' stand. Earlier, Facebook - Instagram's parent company - had also deleted photos of women breast feeding.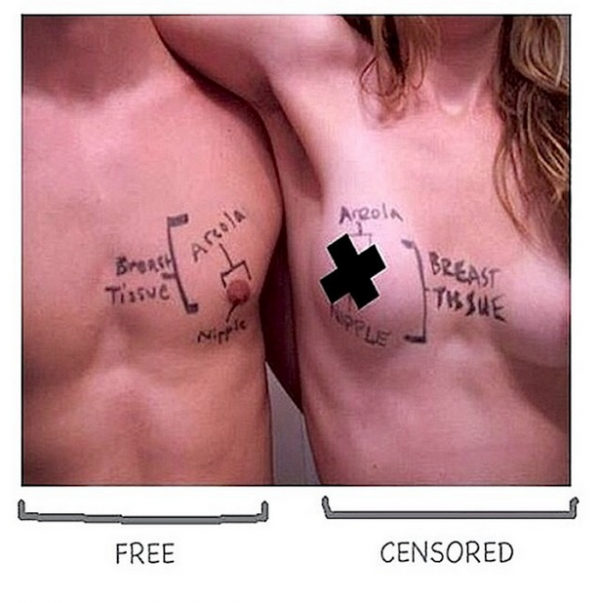 Instagram needs to have similar policies for men and women.
Remember when Justin Bieber posted a picture of his bottom on Instagram? It was not Instgram who took note of the picture but Bieber himself who later removed the picture saying it embarrased someone close.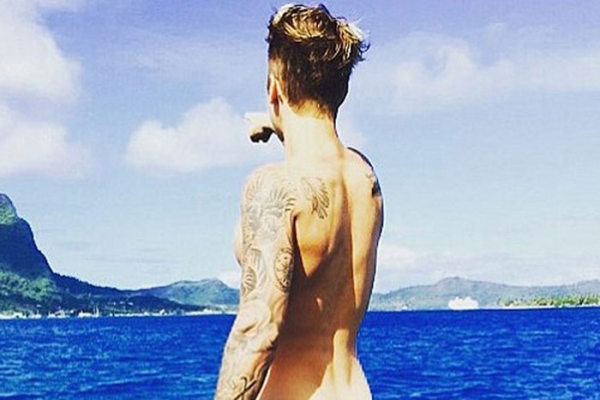 He himself was not ashamed of his picture but did it for someone else.
A quick question here - Where were you Instagram with your "community standards"?
Evidently, the app is more active in deleting certain types of photos, without any explanations.