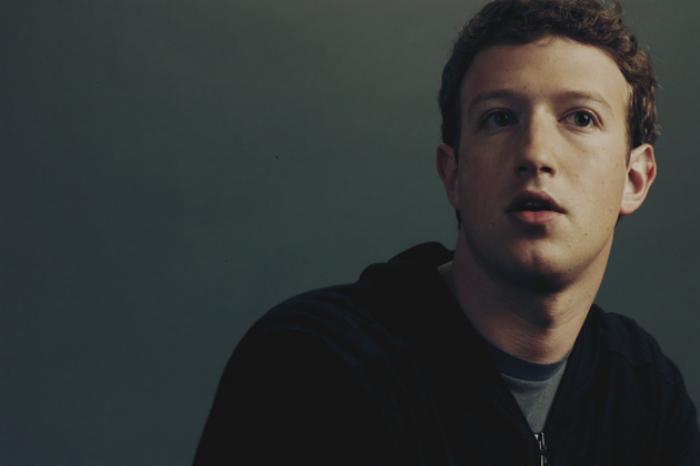 As Donald Trump is drawing public ire by the truckloads, Facebook CEO Mark Zuckerberg is reaching out to the Muslim community and promising them a safe environment.
With his post on the social networking site, Zuckerberg pointedly said that even if one is not attacked today, the chances of being singled out tomorrow are high.
What makes him empathise with the Muslim community?
Facebook CEO Mark Zuckerberg is the latest person to join the fight for the rights of the Muslim community across the globe. He has spoken in support of Muslims in the wake of the public outrage against the Paris attacks. The statement he made in his Facebook post apparently also refers to US presidential candidate Donald Trump's call to ban Muslims from entering the country.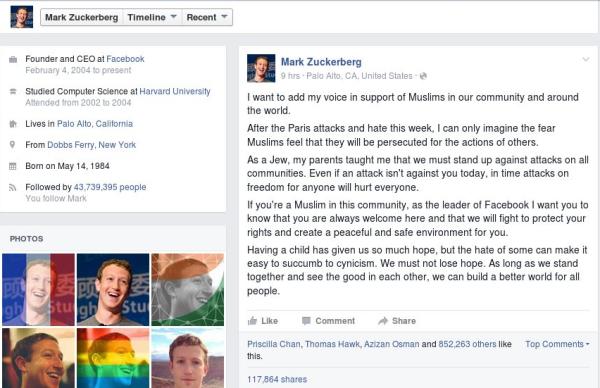 Zuckerberg referred to it as "the hate" this week. Citing his Jewish background, he said, "As a Jew, my parents taught me that we must stand up against attacks on all communities. Even if an attack isn't against you today, in time attacks on freedom for anyone will hurt everyone."
Zuckerberg, who has over 43 million followers on Facebook, added, "If you're a Muslim in this community, as the leader of Facebook I want you to know that you are always welcome here and that we will fight to protect your rights and create a peaceful and safe environment for you."
In his post, Zuckerberg also said, "Having a child has given us so much hope, but the hate of some can make it easy to succumb to cynicism. We must not lose hope. As long as we stand together and see the good in each other, we can build a better world for all people."
Trump's hateful comments
His comments came after the wide criticism directed towards Donald Trump for saying that Muslims should be banned from entering the US, on 7 December. Trump had said, "We need a total and complete shutdown of Muslims entering the United States while we figure out what the hell is going on. We are out of control."