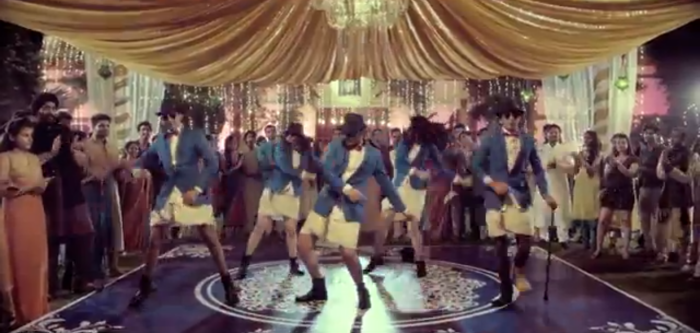 Indian e-commerce giant Flipkart released a 'Sangeet' video on Youtube on 19 November showing the buddy quotient to the maximum.
The video features five friends chatting with each other and planning to do something 'epic' on their friend's wedding. They then get on shop for clothes on the Flipkart app while chatting.
Flipkart is changing the shopping experience as it has introduced the chatting feature in its app while shopping.
Their hunt ends with buying lungis, sunglasses and blazers, and performing a dance number wearing the same attire at their friend's wedding.
The video is excessively shared on Twitter, with netizens tweeting out why they like shopping on Flipkart.
Now shop in full consultation of your friends as this is about shop bhi, chat bhi! https://t.co/TAPQ7h3c4s .#EveryoneOnFlipkart @Flipkart

- SmileTheMiles (@MehekMahtani) November 20, 2015
Guys Shopping + Chatting is what we always thought of! Yes?Now it's here: https://t.co/wAxoH7dH0C .#EveryoneOnFlipkart @Flipkart

- Sujay Koner (@sujaykoner) November 20, 2015
Guys Now Not any more Boring While Shopping !! Appreciate the Flipkart App @Flipkart #EveryoneOnFlipkart https://t.co/8cshN3GJ32

- Mai Hun Kon (@immadhuchandra) November 20, 2015