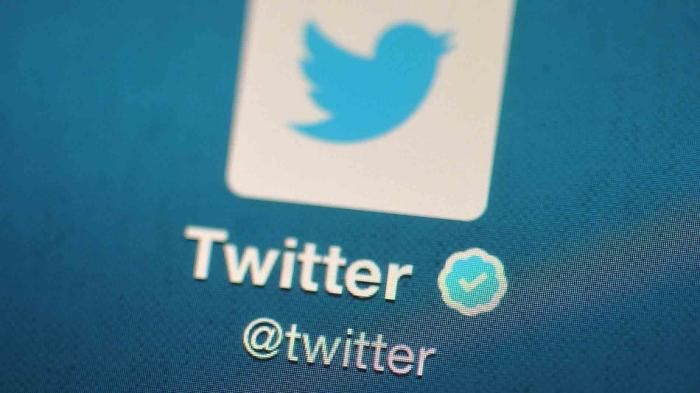 Finally all the discussions and arguments over Twitter modifying its timeline are over. If you haven't logged in to your Twitter account yet, here's a word of caution.
Twitter has finally modified its timeline. Now, the best tweets from people you follow will appear on the top of your timeline as you open Twitter.
As soon as you log in, you will get a message from the micro-blogging site whether you want to change the settings to move to the new timeline or retain the older one.
This is what you will receive as soon as you log in to your account: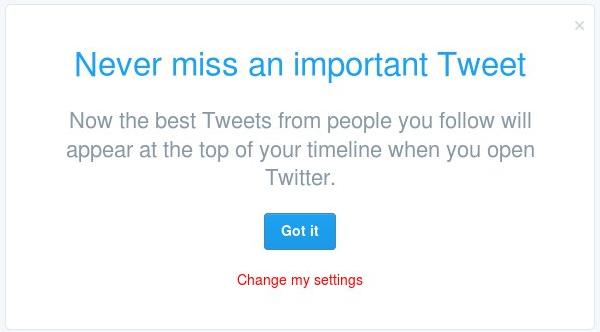 Here's how you can do it:
You can adjust your setting for 'Show me the best Tweets' first by doing the following: On twitter.com: Log in to your account and go to your Account settings page.
Under Content, look for Timeline and toggle the box next to 'Show me the best Tweets first' to change the setting.
Changing the setting to these will show you the best tweets from the people you follow.
However, this also means that the most recent tweets will not occupy the top most space on your timeline and not to forget, that's the very essence of Twitter.
#RIPTwitter was among the top trends on Twitter some days back. The microblogging platform was filled with tweets requesting the company not to change the reverse chronological stream to an algorithmic timeline - much like social networking rival Facebook.
Company CEO Jack Dorsey cleared the air of doubt that Twitter is not changing its timeline anytime soon. In a series of tweets, he said:
Twitter is live. Twitter is real-time. Twitter is about who & what you follow. And Twitter is here to stay! By becoming more Twitter-y.

- Jack (@jack) February 6, 2016
Look at "while you were away" at the top of your TL. Tweets you missed from people you follow. Pull to refresh to go back to real-time.

- Jack (@jack) February 6, 2016
I *love* real-time. We love the live stream. It's us. And we're going to continue to refine it to make Twitter feel more, not less, live!

- Jack (@jack) February 6, 2016