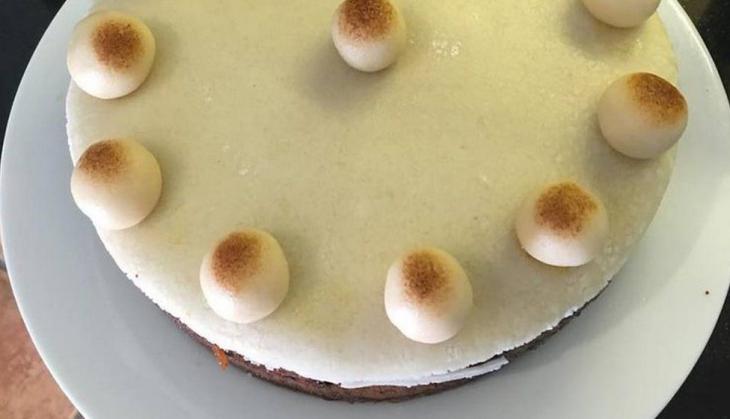 Instagram is wonderful in so many ways, with a variety of photos, filters and what-have-you. However, when it starts censoring what we want to post, it ceases to be the cool site it purports to be. After this photo-sharing app went ballistic censoring women's nipples last year, it has now decided to ban the entire breast altogether.
Cake or boobs?
Instagram's algorithm failed to distinguish between boobs and a cake. Here's the entire story:
Sue, a British woman, posted a photo of a simnel cake her daughter made for Easter. The cake has marzipan on top to represent Jesus and his 11 apostles (sans Judas).
Okay, so there's nothing wrong with the cake so far. But wait till you read what's next.
Just after posting this picture, Sue could not log in to her account and received an error notification which read that her account has been suspended for violating their terms.
According to Instagram's terms of service, users "may not post violent, nude, partially nude, discriminatory, unlawful, infringing, hateful, pornographic or sexually suggestive photos or other content via the service".
So naked body parts do not pass Instagram's filter test and the cake failed it, that too, miserably. Now you know how this religious cake was branded 'sexually explicit content'.
Our beloved Instagram suspended Fiona's account thinking she has posted a photo of boobs. Fiona's daughter started a campaign on Twitter using the hashtags #boobgate and #freethesimnel. Many twitter users supported the cause and poked fun at Instagram's ridiculous decision to suspend the account.
A happy ending
Okay, the story does not end at suspension of account for a not-at-all-boob-like cake. Instagram said that suspending the account was a mistake and the same has been restored now.
"We made a mistake here and restored the account as soon as we learned about it," the spokesperson told The Huffington Post UK, "Our apologies go out to Sue Moseley for the trouble we caused her."