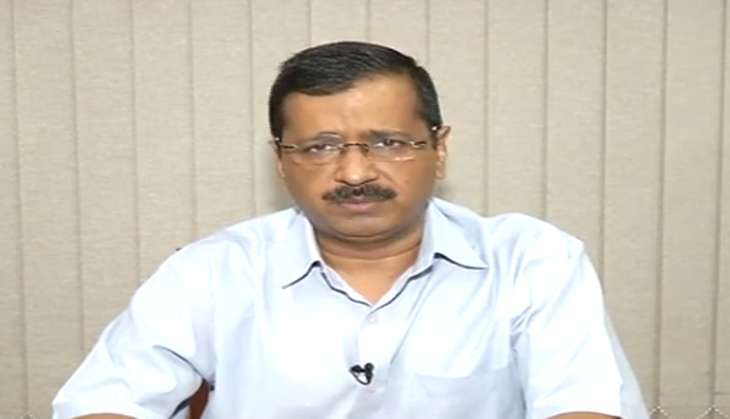 On 3 October, Delhi Chief Minister Arvind Kejriwal released an impassioned video message congratulating Prime Minister Narendra Modi for going ahead with the surgical strikes carried out across the Line of Control (LoC) on 28 September.
"The Prime Minister and I could have hundreds of differences but I salute PM Modi for conducting surgical strikes and give a befitting reply to Pakistan," Kejriwal said in the video message.
As we fight Pakistan on Ground, we must fight their propaganda as well.

Watch @ArvindKejriwal's appeal to Modi ji. #AKBacksModiOnPak pic.twitter.com/Y7oJGZVzk6

— AAP (@AamAadmiParty) October 3, 2016
The Indian Twitterati however is an unforgiving bunch.
Within hours of Kejriwal uploading his video message on Twitter, #AKBacksModiOnPak started trending, with people commending him for his words of solidarity for the surgical strikes.
This is what makes @ArvindKejriwal a reincarnation in Indian politics! We love you sir! #AKBacksModiOnPak

— Akhilesh Choudhary (@aapakhi) October 3, 2016
Award vapasists, intellectuals are all silent after #SurgicalStrike. At least they should learn from @ArvindKejriwal #AKBacksModiOnPak

— Vishweshwar Bhat (@VishweshwarBhat) October 4, 2016
Things however took an interesting turn when Twitter users began pointing out that Kejriwal's comments on Pakistan's false propaganda measures, were only in furtherance of his doubts about the occurrence of the surgical strike.
While he deeply condemned the fact that the Pakistani media and its government is portraying to the international media that the surgical strikes did not take place at all, Twitterati took jabs at Kejriwal for even bringing it up, with #AKBackStabsModiOnPak now trending.
This is how it went down:
Along with comedian Raju Srivastava, there were others who resorted to humour to highlight the irony of Kejriwal speaking out in support of Modi.
We can always refuse to give evidence on the #SurgicalStrike stating "doctor-patient confidentiality". #AKBacksModiOnPak

— Shirish Kunder (@ShirishKunder) October 3, 2016
hahaha! #AKBacksModiOnPak is like Geelani backing @Swamy39 on article 370!

— Røÿ (@MixedRaita) October 3, 2016
Tweets involving inflammable genitals were also doing the rounds.
Its #AKBacksPakOverModi and not #AKBacksModiOnPak . Its like the saying liar liar your balls on fire.That is what the CM of the universe is.

— arunv (@arunv83) October 4, 2016
Then there were those who were not so impressed with Kejriwal's lofty words.
#AKBacksModiOnPak nothing to prove Arvind Sir u r so genius y not u cross the LOC and asked those terrorists about this operation .!!!

— pawan mishra (@pwnmsr) October 4, 2016
#AKBacksModiOnPak trending..wait two days it will be #AKBackStabsModiOnPak

— Prashant Sharma (@prassanttam) October 3, 2016
Before watching AK's video #AKBacksModiOnPak

After watching AK's video #AKBackstabsModiOnPak

— Mawaaj Sharif (@HumorQuantum) October 3, 2016
@AK_AAP @ArvindKejriwal @narendramodi #AKBackStabsModiOnPak by asking the same Questions that Pak has been asking !!

— SOUMYA (@soumya365) October 3, 2016