Xiaomi Mi Mix 2: World-class design at price of OnePlus 5, Nokia 8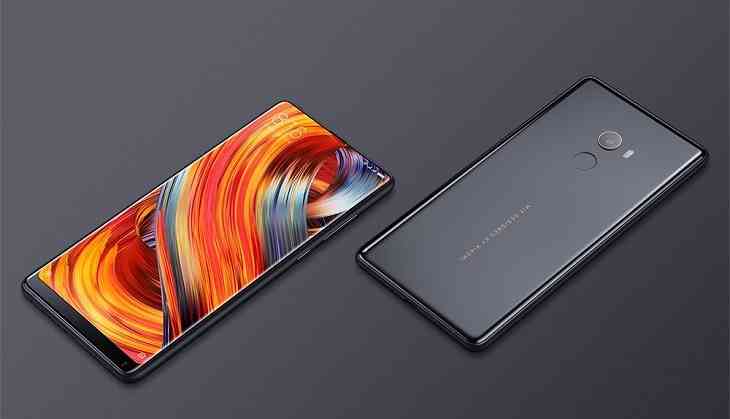 Last year OnePlus was in a league of its own. The China-based smartphone maker released two mid-range phones - OnePlus 3 (June 2016) and OnePlus 3T (December 2016) - with flagship specifications, taking the thunder away from the likes of Samsung and Apple. This year in June it launched the OnePlus 5 but by August it had competition in the form of Nokia 8 by Finland-based HMD Global.
Now another China player has joined them: On 10 October, Xiaomi launched its bezel-less flagship device, Mi Mix 2. All these phones are priced at the Rs 35,000-range. OnePlus 5's 8GB + 128GB variant is retailing for Rs 37,999. Nokia 8 comes in at Rs Rs 36,999 for 4GB + 64GB version. Can the Mi Mix 2 mix in well and destroy the competition with the best-designed phone of 2017 coming in at Rs 35,999?
There is no simple answer to this and let me explain why. If you do want me to boil it down, then all I can say is yes and no. Yes, because this is the most beautifully designed smartphone ever and has flagship specifications to tout. No, because Xiaomi is perceived as a budget brand, only competing in the sub-20k range.
Specificatiosn
Before I go any further, let me just sum up the specifications for you.
The Mi Mi 2 comes with a gorgeous bezel-less 5.99-inch Full-HD+ LCD display with a resolution of 1080x2160 in an 18:9 aspect ratio and a pixel density of 403 ppi. Under the hood, it is powered by Qualcomm's flagship Snapdragon 835 processor and comes with 6GB RAM and 128GB of storage (not expandable via SD card). The Mi Mix 2 comes with support for 43 LTE bands, VoLTE, Bluetooth 5.0, USB Type-C and more. It has a 3,400 mAh battery and comes with MIUI 9 based on Android 7.0 Nougat.
As for the camera, it comes with a 12-megapixel rear shooter and a 5-megapixel front camera with facial recognition function, just like Samsung's smartphones.
#MiMIX2 in its natural habitat. pic.twitter.com/0P4utrRUue

— Shimon Das (@shimonips) October 10, 2017
Design, design and design
The Mi Mix 2 is all about the design and that will be the only selling point of this flagship smartphone. Xiaomi, in the past, has launched a smartphone over Rs 20k. The Mi 5 was launched to much fanfare but didn't sell at all. Full-Vision displays aren't new but Xiaomi's approach is unique. Mi Mix 2 offers more real estate in a compact form factor. Furthermore, the Mi Mix 2 comes with a full ceramic body that is carved out of 7-series aluminium alloy.
The Mi Mix 2 rectifies the negatives of the original Mi Mix. It's smaller. It's more approachable. It looks better. It's easier to hold in one hand. The Mi Mix 2 has a vibrant display that is one of the best in the business, despite not using Samsung's world-class displays. It has rounded corners and the screen is on the border below the screen (another placement not seen before in many smartphones).
The fit and finish of this smartphone are on par with the likes of Samsung and LG and Apple. It's a premium device at a cost that is more than half the price of a Samsung Galaxy S8. The phone is a pleasure to use in the hand and a sight to behold. You may have lusted after Samsung Galaxy's S8 and Note 8, but you clearly haven't seen what the Mi Mix 2 has to offer yet.
The viewing angles on the phone are arguably better than Samsung and Apple's flagships (I haven't seen a Google Pixel 2 in person yet). Colours are spot on and in my brief usage with the phone, reading articles were a better experience than I've ever seen before.
There are obvious downsides - no IP67 rating (water and dust resistant), MIUI (which quite a few people dislike), has a standard single-lens camera setup and there is no headphone jack or wireless charging - but I'm not going to get into that.
The smartphone, if it sells, will be purely based on the design, as OnePlus and Nokia offer more bang for the buck under the hood. Maybe the phone might surprise as a workhorse but I'll have to use the device for at least a week to pass my judgment on that.
There are encouraging signs already of the smartphone doing well in the market. During the first flash sale, the smartphone sold out in just 58 seconds, though no one knows exactly how many units were available.