Xiaomi Mi Max 2 review: Big phablet & small price make for a winning combination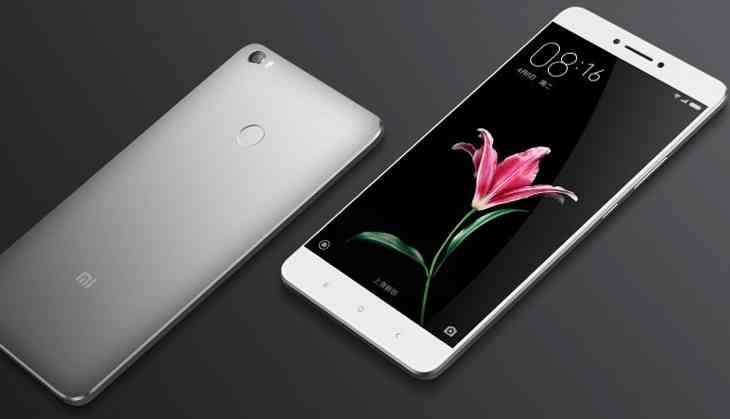 On first sight, you notice a massive phablet. Yes, at 6.44-inches, Xiaomi's Mi Max 2 is as large as its largest device so far, last year's Mi Max. These smartphones with displays larger than six inches are known as phablets. A phablet is a phone plus a tablet combined into one form factor.
These devices are definitely niche. On one side are those who find these devices too hard to operate one-handed. On the other side are those who prefer these devices for streaming videos, playing games, or even writing and editing documents.
One of the benefits of a large screen is the fact that it comes with a huge battery. Xiaomi's Mi Max 2 has a refined design, upgraded hardware, arguably better looks, and packs more of a punch in terms of price than its predecessor the Mi Max.
Xiaomi's Mi Max 2 isn't a bezel-less device. Hence, when you see images of Samsung's new Galaxy Note 8 (set to release at the end of August), you'll see a slimmer device with almost the same screen size, 6.3 inches. Xiaomi's device though, is not bezel-free and therefore larger. It's not easy to pick up, and, without a stand, it's unwieldy to hold and watch videos one-handed. Still, with what it brings to the table - good processing speed, multitasking features, a bright enough display - in a package that costs just Rs 16,999, it is nothing short brilliant.
But is this phablet compelling enough for the average consumer, or is it something that will only attract a niche audience due to its massive screen size?
Design & Display
Despite what everyone at Xiaomi says, the Mi Max 2 is huge and unwieldy to use while walking or in any sort of vehicle. Typing is difficult with one hand, the phablet doesn't fit in the average pants' pockets, and it will attract a lot of eyeballs on the metro.
Simply put, at a display size of 6.44-inch, the Mi Max 2 will stand out. Moving on from all that, the device continues Xiaomi's recent trend of designing good devices.
Let's not forget, this device is a mid-range smartphone. The Mi Max 2 has a metal chassis and it looks and feels like a device that costs Rs 10,000 more. It's a solid feel and one should only look at the matte black variant as the antenna bands blend well with the colour.
The device comes in at 7.6 mm thick, which, with its humungous 5,300 mAh battery, is quite slim. The device doesn't feel heavy at all despite it coming in at 211g. There are rounded edges and the back, thankfully, isn't a fingerprint magnet.
The fingerprint scanner, located on the back of the device, is difficult to reach, more so for those with smaller hands. I was very conscious while trying to place my finger on the fingerprint scanner and hence, I mostly used two hands so that the phone didn't drop and shatter.
On the bottom of the device is, and I'm very pleased to say, a USB Type-C port. Flanking the Type-C port, are two symmetrical grilles, only one of which is a speaker. Compared to the original Mi Max, this device is much more comfortable to hold and feels premium. It's definitely an improvement worth noting.
The Full HD 6.44-inch display gives a pixel density of 342 ppi. Personally, I'd have preferred a higher resolution display, but the battery may have taken a significant hit then. Nonetheless, the display offers great viewing angles, good colour reproduction and decent enough daylight visibility.
Sadly, the auto-brightness was a hit or miss, something I've never had a problem with on a Xiaomi device. Last but not least, the Mi Max 2 has Gorilla Glass 3 for protection, and a few bumps didn't affect the device.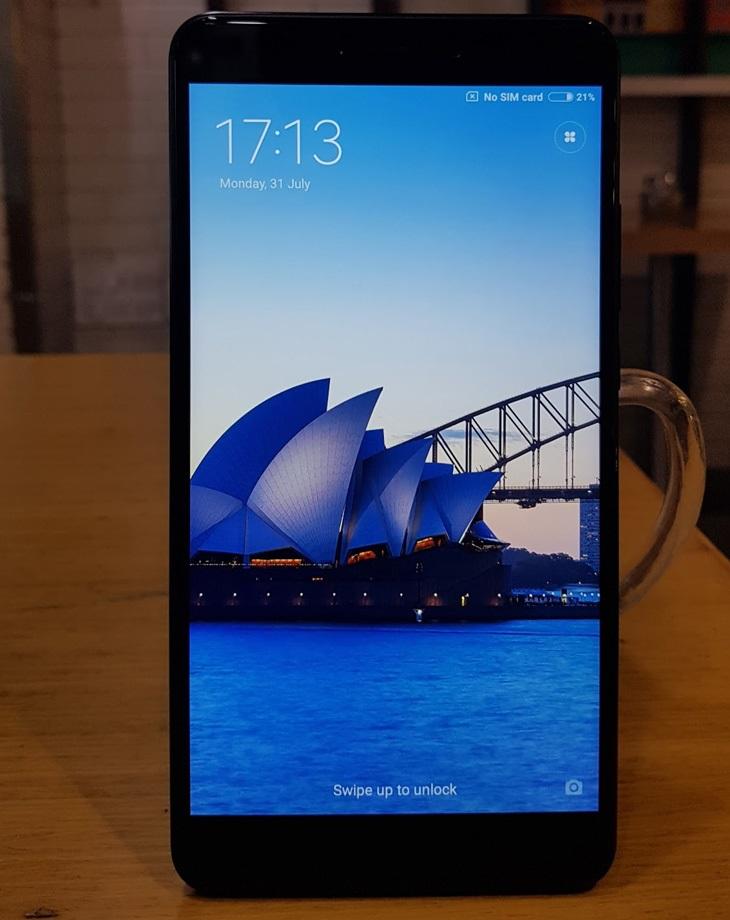 Sahil Bhalla/Catch News
Performance, Software & Battery Life
Powered by Qualcomm's Snapdragon 625 processor and 4GB RAM, this device does a good job of offering a balance between raw processing and power consumption. It may be a step down from the Mi Max's Snapdragon 652, but in terms of real-world usage, it is a more than able performer. Whether you're multitasking or playing heavy games, the phone chugs along just nicely.
I'm not going to go on and on about the performance, as there is no point comparing this to regular-sized smartphones. In the phablet category, this device performs very well for its price and, in the long-run, you will not notice any performance lags.
The battery and charging times though are the champions here. With daily medium-to-high usage, the battery never died before hitting 1.5 days of usage. Xiaomi claims 11 hours of non-stop gameplay, and I tested this with multiple YouTube videos and some Amazon Prime usage and I got to that mark, with some juice leftover. Couple all of this with Qualcomm's Quick Charge 3.0 and parallel charging, and you can go from zero to 100 in just 120 minutes. That's stellar.
The stereo speakers on the device provide a loud sound and despite the awkward arrangement of speakers, not many people will be annoyed by it. The USB Type-C port is a welcome addition versus the micro USB port on the Mi Max.
Here's @XiaomiIndia's #MiMax2 in its full flesh. Priced at Rs 16,999 for the 4GB+64GB variant. 6.44" screen. (@CatchNews) pic.twitter.com/IVXPoZszDc

— Sahil Bhalla (@IMSahilBhalla) July 18, 2017
Camera and Software
Here's where the device suffers a lot. If you buy a tablet or a phablet, you most definitely are not (unless you're one of those odd travellers) buying it for the camera. The camera is the last thing on your mind when buying one of these devices. The 12-megapixel rear camera with a f/2.2 aperture captures sub-standard photos.
It's comparable to the Redmi 4A and other similar phones on the market. The pictures are even comparable to my old Samsung tablet from 2013. That says a lot. In the most ideal of conditions, it does have good colour reproduction but lacks severely on the detail front. This is a camera not worthy of anyone's time. Maybe a toddler who is just pushing buttons for the heck of it.
Let me not even get to the front-facing camera. Those blurry photos are worthy enough to crop out the people in the photo. It's definitely something you will not want to put up on your various social media networks.
Finally, that MIUI software, with its one-handed usage additions, is a welcome change, but still, far from what stock Android is. It is powered by Android Nougat out of the box, running MIUI 8.5, but it fails. There is no app drawer still, something that a lot of people have been complaining about. It's a bloated version of Android with a skin that looks like it came in third or fourth place in a design competition.
The one thing that is good though is Dual Apps. Dual Apps allows for two instances of the same app. One thing missing, and that may be a dealbreaker for most, is the lack of split-screen functionality, though Xiaomi has promised that in a future version of MIUI.
Final thoughts
Buy this phone: If you're eyeing a large screen for those long gaming sessions or just want an evening of binge-watching Netflix, or if you're a professional who likes working on the go, this phone is for you. At Rs 16,999, it offers fantastic value and is unmatched in its category.
Do not buy this phone: If you want to use your smartphone comfortably with one hand and want a device that is fast and future proof. If you want a smartphone for getting the 'likes' on the various social media networks and if you want something that fits into your pocket.
Ultimately, Xiaomi's Mi Max 2 sits in a unique position. It is in the category of a phablet, in a league of its own (due to its insanely good pricing) and offers enough juice to last you till home and back and home and back once again.
If you want a large-screen device and don't want to spend a bomb on the upcoming Galaxy Note 8, then it's a no brainer to go for Xiaomi's Mi Max 2. One other benefit is that you won't have to be waiting long to purchase the phone as it isn't likely to sell out as fast as the other devices.