WhatsApp finally allows one to edit and revoke messages. Major embarrassment averted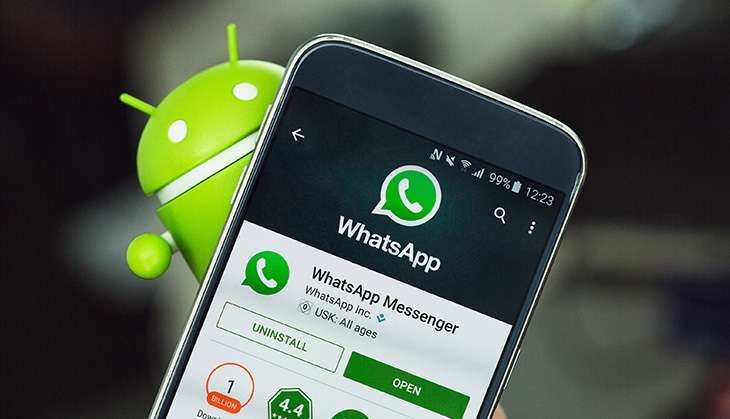 On the heels of its biggest update in years - the ability to make video calls - WhatsApp messenger is readying one more biggie. This time, the feature - editing and revoking messages - will matter to a whole lot more of the applications user base.
From drunk text pros, to those like yours truly who send 'Baby Ko Bass Pasand Hai' lyrics on their office group, this feature will save us all from multiple types of embarrassment.
No more foot-in-mouth
iOS beta users have spotted a feature where they can edit, or even completely revoke any message, provided if the intended receiver is yet to see it. Some are saying that even those messages that have been read can be revoked. Furthermore, revoking messages can also delete photos and videos on the recipient's phone. This works for both individual and group chats.
It could be a message one sent by accident, or just one with a cringe-worthy typo.
The feature is disabled by default, and only those that know of its existence, will be able to go through the settings menu and enable it.
WhatsApp is starting to work on editing messages (DISABLED BY DEFAULT) #whatsappbeta pic.twitter.com/ianEFnkbG6

— WABetaInfo (@WABetaInfo) December 15, 2016
One thing to note is that the editing feature will work only on new messages and not the older ones. The revoking feature isn't new - BlackBerry's now cross-platform instant messaging app BBM has had this feature for a while now - but the ability to edit a message is certainly a new one.
WhatsApp beta for iOS 2.17.1.869: how revoking messages work. #hidden #whatsappbeta pic.twitter.com/pEfGfZO1gN

— WABetaInfo (@WABetaInfo) December 14, 2016
When the sender revokes a message, the recipient will see this message instead, "sender revoked the message". Presumably, and something that is yet to be answered, is the fact that those with push notifications enabled on their smartphone would still be able to see the message.
This feature - something that should have come a long time ago - has been welcomed by much of the Indian user base. There has been more than one incident where it could have saved much embarrassment.
Here are some classic scenarios where the edit/revoke feature could have saved face.
#1 The Dick Pic
Topping the list of awkward moments in Indian families' WhatsApp groups is an incident from September this year that could have easily been avoided if this feature had been rolled out by that time. An unsolicited dick pick. Yes, you read that right. Women have had to deal with this for a long time on social media platforms and even dating apps like Tinder but on a family WhatsApp group, this is probably a first.
A Twitter user by the name of Aashish Mehrotra had posted this message, "One of my uncles just sent a dick pic on the family group. How's your morning going?"
The user's father started removing everyone on the group one by one, thinking that this way, no one will be able to access the picture again. Little did he know that the image gets saved locally on each and everyone's phone.
#2 The Alcohol Infused Text
Imagine coming home late at night after having a couple of drinks, and feeling really sleepy. You turn on your phone and think, "Let me reply to all these messages before I sleep."
A couple of hours later you wake up to realise that wasn't the best idea. Well, unless you've woken up way after everyone, you can edit/revoke the messages before they get to see it.
#3 The Text that Spells Trouble
WhatsApp messages can also get one arrested. For allegedly circulating 'anti-Modi' messages on WhatsApp, five Bangalore students were arrested after RTI Activist Jayant Mukund Tinaikar had filed a complaint.
Other 'ignored' features
Whilst this editing and revoking feature may be the most important and requested feature, there are a lot of other changes coming in the next few updates that everyone seems to have just glanced over.
WhatsApp is working on a second application for both iOS and Android. This essentially means that those who want a WhatsApp account for business and for personal use can now have it with two different applications.
As I wrote, there are some business features since 2.16.15 WA for iOS version, but now WhatsApp is reporting this new string for Android. 😁 pic.twitter.com/CIEl3YJnmp

— WABetaInfo (@WABetaInfo) December 9, 2016
This information was found hidden in the translation website. Once you create a business account, you won't be able to change its name.
Another feature is the ability to share statuses and even delete statuses and even see the number of 'views' the status has gotten. There is even a new status badge that shows just how many people in your contact list have updated their status.
One can even mute statuses of specific individuals and choose to show status updates to only those people who wish to see them. WhatsApp seems to be going the Facebook Messenger and Snapchat way. Photo and video statuses that disappear after 24 hours can also be sent to your contacts.
Finally, you can now 'stream' videos. Instead of waiting for them to download, you can play videos from the word go. This can be done with PDFs also as a 'quick look' type preview is being made available.