Waymo ahead: Google kick-starts self-driving company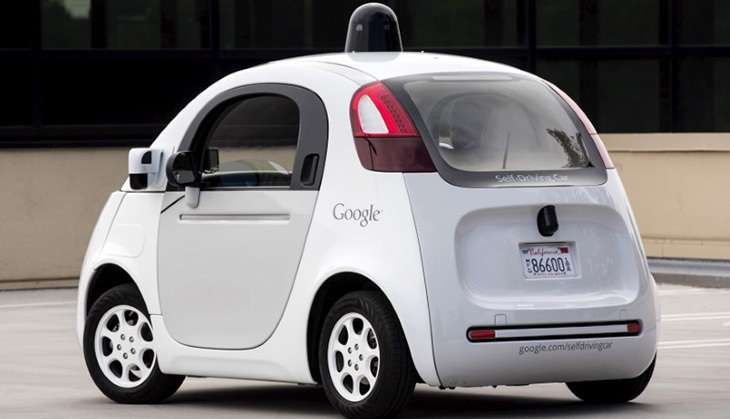 Google is set to deliver a self-driving car unit and it's waymo than just a car. Yes, Google's self-driving car unit is getting its own separate entity called Waymo under the parent company Alphabet. Waymo stands for "a new way forward in mobility".
"From our beginnings as the Google self-driving car project, we've been working to make our roads safer, free up people's time, and improve mobility for everyone. Now, as an independent company, Waymo is more committed than ever to the same goal," reads the Waymo website.
The first fully driverless ride on public roads was conducted in Austin, Texas last year. The car had no steering wheels and neither did it have pedals. It was pushed into 'everyday traffic' in a city street and exceeded expectations.
Steve Mahan, a visually impaired friend of Waymo principal engineer Nathaniel Fairfeld, was put in the self-driving car back in
October 2015
- so if something went wrong, there'd be no one to help out. Before this, Mahan had driven with a police escort by his side, but this was a historic first. The car negotiated four-way stops, multiple pedestrians and even narrow roads. It was uneventful overall, but a huge milestone nonetheless, for the engineers at Google.
Now, eight years and two million dollars later, Google's self-driving project is ready to grow up.
Waymo incoming
Once a part of Project X, Google's self-driving project is now going solo. Project X has dedicated resources to moonshots like delivery drones (stuck knee deep in regulations) and internet-slinging balloons, but Waymo has made the most progress clearly. In fact, moving out of Project X actually means Google is finally ready to take the technology to the market.
The competition is fierce, with companies like Tesla, Baidu and General Motors pushing aggressively to bring fully self-driving cars' into the market - their launch dates vary between 2017 to 2021. So, Google, once a market leader, is playing catch-up. And earlier this year, a series of executives left Google's ambitious project. Furthermore, it seems that Google's former chief technology officer Chris Urmson was unhappy with Krafcik's leadership, and left the company to set up his own venture.
As of last year, these cars were constantly being driven for full days at Google's main testing grounds in San Francisco. During testing, they were able to stop and pull over for emergency vehicles and even politely honk. They could read hand signals from traffic policemen and construction workers to boot.
One problem for Google is going to be scalability at an affordable cost. To that end, Google announced a partnership with Fiat Chrysler wherein it would install its self-driving hardware in hundred of their 2017-model Pacifica minivans. To further that partnership, the two companies are working on an autonomous ride-sharing service. If a Bloomberg report is to believed, it will launch as soon as next year.
Krafcik, on the other hand, has clarified that the company is in the business of making better drivers and not making better cars.
Uber's ambitions
Uber is fast on the heels of Google. They are readying the launch of a fleet of self-driving cars in San Francisco, expanding upon the pilot project in Pittsburgh. However, Uber has not yet received the Autonomous Vehicle Testing Permit from the State of California.
In August, Uber and Volvo entered into what is called an industrial partnership. Uber had the technology and Volvo had the cars - XC90 SUVs. Curiously, both companies develop autonomous driving software and hardware separately and with this partnership there was no transfer of this technology.
Against this backdrop, as Google presses forward with its ambitious project and makes a statement with Waymo, the question remains; can it surge ahead of its rivals or will it be left behind?