Vivo Y69 review: Selfies, selfies, selfies and not much else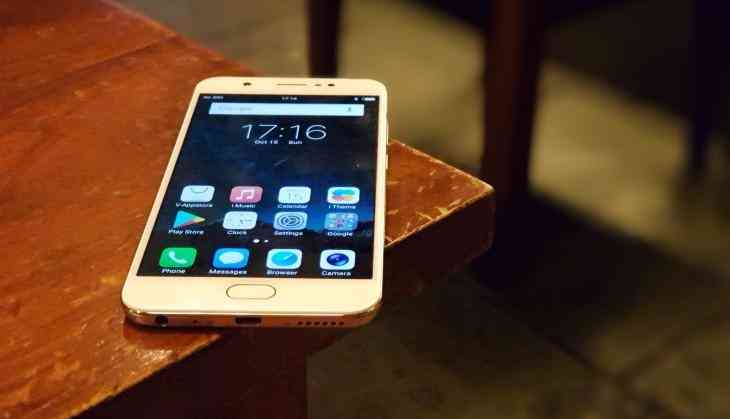 (Sahil Bhalla/Catch News)
Chinese smartphone manufacturer Vivo and their sister company OPPO agree on one major selling point. That is selfies. They agree that the centre of the smartphone is neither performance nor software. As long as the smartphone in question produces Instagram quality selfies, the R&D team will be satisfied with the product that is next in line to be launched. If selfies turn out to be near DSLR quality (in the eyes of non-techie consumers), then the phone will be able to move units.
That strategy may work if you have one 'flagship' worthy smartphone that you are peddling. The problem with Vivo is that below their flagship worthy V5+ and V7+ smartphones, resides the Vivo Y69, for which I've had the pleasure of using for the past two weeks. Vivo releases many budget phones that are strictly mediocre and have close to no redeeming features. Put your eggs in one basket Vivo and be a better OnePlus.
V7 Plus vs Y69
The Vivo V7 Plus launched too much fanfare at Mehboob Studios on 8 September 2017. It was more the Ranveer Singh (brand ambassador) show that anything about the phone. Nonetheless, that phone has a bezel-less 18:9 display along with a 24-megapixel moonlight selfie camera. The V7 Plus sells for just Rs 21,990. The Y69 is retailing for is priced at Rs 14,990, seven thousand rupees cheaper.
What do you get for Rs 14,990? Well, a MediaTek MT6750 processor clocked a 1.5 GHz, 3GB RAM and 32GB of storage. The Y60 is powered by a 3,000 mAh battery and runs on Vivo's Funtouch 'iPhone look-alike' OS based upon Android Nougat 7.0. There is a 5.5-inch display (1280x720 resolution) with Corning Gorilla Glass 3 on top.
For seven thousand rupees more, you get "a Qualcomm Snapdragon 450 processor, 4GB of RAM, 64GB of storage and a 3,225 mAh battery and a micro USB port. There is a 5.99" Full View Display that comes in at a resolution of 1440x720".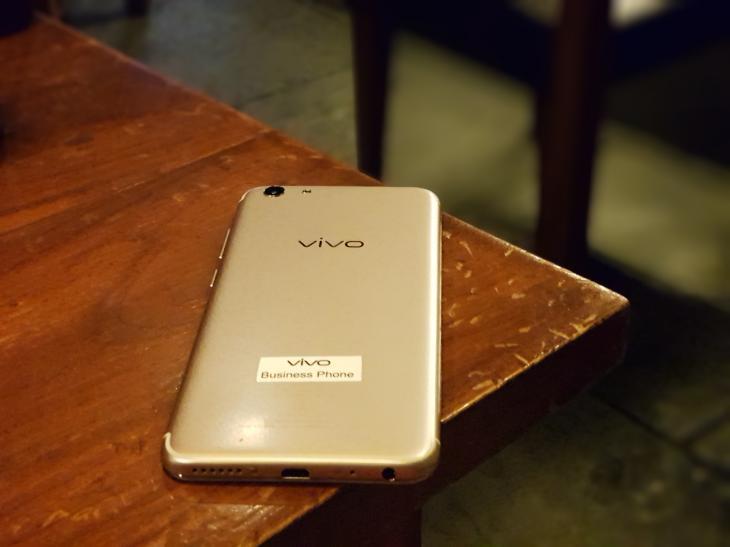 Sahil Bhalla/Catch News
Most importantly though, you get a selfie camera on the Vivo V7 Plus that is far superior to the Vivo Y69. The V7 Plus has that beautiful 24-megapixel selfie camera, unmatched in the market, while the Y60 has a decently capable 16-megapixel camera.
Let's talk stratergy
Back to the strategy of Vivo. Vivo needs to be more like OnePlus and less like OPPO. Vivo need not be a company that releases similar phones at a price point that isn't all that different. They need to, instead, put all their eggs in one basket. If the focus is on selfies, then why make a phone that is relatively mediocre in selfies compared to the flagship device.
I mean, much can be said about the Vivo V5 Plus/V7 Plus. They are far better in the selfie department, are powered by proven processors, and actually aren't half decent at day-to-day usage. More so, the Vivo V7 Plus is the first Vivo phone I'd actually be willing to show off to my friends. They do come in handy at parties after all.
The Y69 is none of that. It's a mediocre, middling phone that is outpaced by many in the business. They are countless phones - Xiaomi Mi A1, Moto G5S Plus, LG Q6, Nokia 6, Gionee A1 - that I'd rather have in my hand at a get together than the Vivo Y69 and all those phones are in a similar price range.
Now about the Y69
Now, don't get me wrong here. The Y69, like the Lenovo phones or even the Canvas Infinity, will get me through a typical day's usage just fine. Day-to-day usage is smooth, games play relatively well, and with moderate usage, I got the battery to extend until the end of the day.
It's one of those phones that, if gifted, one would be satisfied. Looking at the Y69 and V7 Plus side-by-side in a store though, and one will feel cheated by the former. Vivo as a brand has no differentiating features between the two phones. Vivo could have changed up the sub-15k smartphone segment but chose to play it very safe. The phone will sell in the offline tier-2, tier-3 markets. In metropolitan cities though, this phone will be a big disaster.
The smartphone is very much reliable and durable. I'll give credit where credit is due. Vivo just needs to step out of OPPO's shadow and move into a league of its own. With all eggs in the Vivo V5 Plus and V7 Plus basket, Vivo could have done so much more. For one, by reducing the price of those smartphones to under-20k, they would have been in a league of their own.
For now, though, the Y69 looks like a tough sell for a company fledgeling in the Indian market. There is also OPPO's F5 smartphone on the horizon, coming out early next month.
Final thoughts
Buy the Vivo Y69 as a gift, maybe, just not for yourself. Period. Instead, save a few thousand more and buy the Vivo V7 Plus. That phone is a pleasure to look at and those selfies are absolutely unbeatable.