Vivo V5 Plus review: Strictly for selfie addicts who hate their bank accounts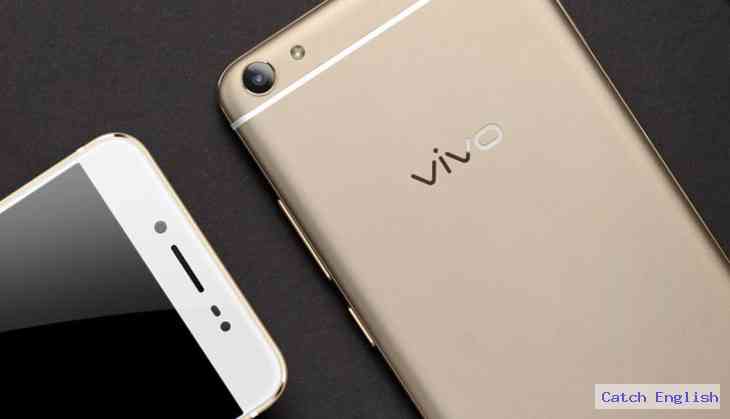 From the moment I unpacked the Vivo V5Plus, my colleagues started asking whether or not I'd finally gotten an iPhone. Eight out of 10 times, I was asked if I've switched allegiances (I absolutely detest Apple) to the dark side. And each time I've had to explain that no I hadn't, before going on to explain how the phone is exactly like an iPhone but, at the same time, absolutely isn't.
A wannabe iPhone, the V5Plus is an overpriced, mediocre Android phone that exceeds in just one area – its USP, selfie taking. While the phone did live up to this USP, it is absolutely not enough to convince consumers to pay Rs 27,998 for the recently released phone.
Having used this phone for a good two weeks, the most positive thing to report is that it works well at parties. The reason for this is the phone's 20MP dual front camera, which far exceeds the 16MP rear one. 4GB of RAM and 64GB of storage is also more than enough to make it a speedy experience.
Vivo's marketing has made it clear that this phone is all about the look and camera, so I'm not going to bother with the futile task of listing them. For those interested, here's a link to the specs. Here though, I'd like to draw attention to the areas Vivo is banking on.
Look & feel
Coming in at under 160 grams, the phone feels light in one's hand. Couple that with its narrow bezels and you get a slim, well designed smartphone. What immediate stands out though, is that the phone, though from a Chinese company, is heavily inspired by Vivo's Cupertino-based competitors, Apple.The thin round corners and the iOS inspired Funtouch
The thin round corners and the iOS inspired Funtouch OS make it very iPhone-like. A cheaper iPhone, one may say. But living up to the epic standards (according to iPhone fangirls/fanboys at least) that the iPhone has set, it does not. If there is one gripe with the phone, it would be the clickity-click home button & all-in-one fingerprint scanner button. For those worried about scratches and smudges from the moment they open the phone, Vivo has thrown in a transparent case that goes well with the phone.
Wannabe overpriced iPhone (or not)
Upon learning about the price of the phone, I started asking everyone who laid their eyes upon th phone about what they thought it would be. When they learnt it was a Vivo and not an iPhone, not a SINGLE person said the phone could/would/should be priced over Rs 15,000. Even when they learned about the prowess of those dual front cameras, the maximum price I got was around Rs 25,000 (from one person).It was hard to break it to them that the phone, priced at Rs 27,998, costs just a rupee less than the OnePlus 3, a much better phone overall.
It was hard to break it to them that the phone, priced at Rs 27,998, costs just a rupee less than the OnePlus 3, a much better phone overall.
However, if you're desperate to enter the iPhone class, buy a Vivo V5 Plus, save the money you would otherwise be spending on an iPhone, and don't correct people who mistake it for one. Job done.
Selfie, selfie everywhere
Love it, hate it, or try to deny it, there's little avoiding the fact that the selfie fad is here to stay. With Instagram and Snapchat all over one's feed, only the foolish would deny that selfies aren't a way of life in 2017. To that extent, smartphone makers have embraced the trend and, to capitalise on it, have gone all out with their front cameras.

Some phones may do justice to the so-called 'selfie phone' category. Vivo, on the other hand, has tried to balance the supreme selfie camera with decent enough specs to give an all-round feel to the phone.
Bokeh stealing the show
For all its flaws, Vivo did teach me one thing. It taught me about bokeh. Bokeh, according to a Google search, means, "the visual quality of the out-of-focus areas of a photographic image, especially as rendered by a particular lens". The phone's bokeh mode stole the show, becoming the go-to selfie setting at parties. Scanning through the photos, I realised that next to none were taken from the rear camera. That is a testimony to how good the front camera is.

The back camera though, didn't live up to its 16MP tag. Dare I say, it wasn't even half as good as the dual front facing cameras.
Vivo's Funtouch OS
Another wannabe iPhone-like aspect is the Funtouch OS that comes with the phone. Firstly, it's based on Android Marshmallow (6.0) and not Android Nougat (7.0), which is a huge disappointment. Secondly, there are 'i's everywhere. Some of the preloaded apps, from the settings to the camera, have prefixed an 'i' before their name. If you wanna imitate, then you might as well go all out, I guess.
Performance
What did please me was the ease of using the phone. Just like iPhones, the phone has been dumbed down to make it appealing to most people. Power users will get frustrated with the phone but the average selfie-taking teenager would fall in love with it.
Meh battery and an average sounding device
Yes. While some reviewers have written 'commendable battery life' in their reviews, I found it to be just average. As a daily driver, the phone wouldn't last me a day and definitely had to be charged before I headed out for the night. It wouldn't give me the above 4-hour on screen time that some others claim to have gotten out of it.

The sound didn't hit the high notes at all and sounded terrible at loud volume levels. Certainly no match for the OnePlus 3.
Overall: A letdown
For the price though, there wasn't anything that stood out besides that camera. Absolutely nothing. While it did everything just okay, nothing was above average. At Rs 10k less, the phone might have been a 'beast' of a phone. Coming in at just one rupee less than a OnePlus 3 (a real flagship killer), one can't even recommend this phone to a friend for the awesome camera.

If you are a selfie addict, this phone may be for you. If you aren't, like me and most others around me, give this phone a miss, pay one rupee more, and buy the OnePlus 3.