Vivo launches V7 Plus: Are good selfies reason enough to shell out Rs 21,990?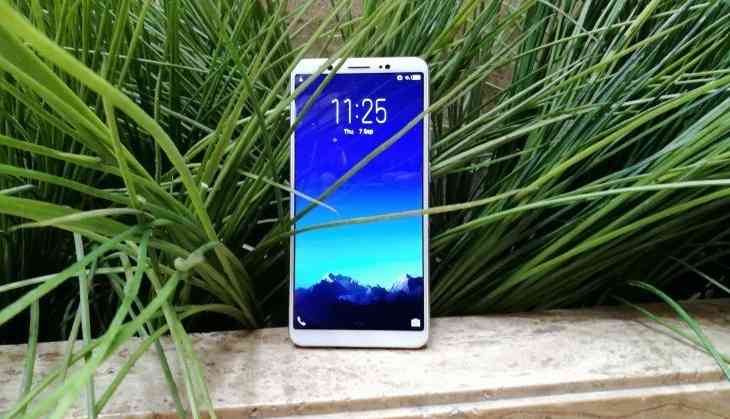 (Sahil Bhalla/Catch News)
How much do Indians care about selfies? Apparently, a lot if you ask Bollywood actor Ranveer Singh and the entire team of Chinese smartphone manufacturer Vivo.
Can selfies alone help sell a smartphone? Probably not. On Thursday, 7 September, Vivo launched their latest selfie-centric smartphone. The V7+ was unveiled at Rs 21,990 and goes on sale on 15 September.
Vivo sells purely based on their offline presence in tier-2 and tier-3 cities and not because of their 24-megapixel moonlight front-facing camera. Because beyond the amazing selfie camera there isn't much.
#VivoV7Plus launching in just a bit. This phone has a 24MP front camera. Far better than the rear camera. #SelfieCentricVivo pic.twitter.com/OCRx1TU59M

— Sahil Bhalla (@IMSahilBhalla) September 7, 2017
What do you get with the phone?
With the smartphone, you get mediocre specifications. A Qualcomm Snapdragon 450 processor, 4GB of RAM, 64GB of storage and a 3,225 mAh battery and the microUSB port at the bottom doesn't support fast charging.
There is a 5.99" Full View Display that comes in at a resolution of 1440*720 as compared to the Full HD display on the Vivo V5 Plus.
The phone comes with Funtouch OS 3.2 (that is based on Android 7.1)
All the specifications of the #VivoV7Plus Quite an exciting device. pic.twitter.com/AM32jW7pae

— Sahil Bhalla (@IMSahilBhalla) September 7, 2017
What's most interesting is the camera setup. Similar to the V5 Plus, the smartphone's rear-camera is outdone by the front selfie-camera. There is a 16-megapixel rear-camera and a 24-megapixel moonlight front-facing camera.
There is a fingerprint scanner at the back and the phone has built in facial recognition.
Curiously, at Rs 21,990, this smartphone is less expensive than it's predecessor, the Vivo V5 Plus by Rs 1,000.
Offline presence and brand recall over selfies
Vivo has conquered the tier-2 and tier-3 cities. They sell offline first and then online. Walk around any metropolitan city and you'd be hard pressed to find more than a handful of Vivo consumers. But in the non-metropolitan cities, almost every mobile store will have Vivo branding.
Another factor in Vivo's favour is the immense brand recall. Just look at all the major sporting properties, and Vivo is a major sponsor. Vivo IPL, Vivo PKL and they are even the smartphone sponsor for the 2018 FIFA World Cup!
India may have increasingly become a selfie-nation, but they are also becoming smart consumers. On average, consumers in India change phones once in two years, and when they do, they want a good all-round smartphone that will last them.
Ranveer Singh: "Whether you like it or not, the TVC is going to play everywhere". #VivoV7Plus pic.twitter.com/dMSMvSh6F1

— Sahil Bhalla (@IMSahilBhalla) September 7, 2017
Vivo can't just sell a mediocre smartphone with an amazing selfie camera. At just 1,000 rupees more, the Vivo V5 Plus offers better value despite the edge-to-edge display and a 24-megapixel front-facing camera on the V7 Plus. Even the LG Q6 has a much better Full View Display and costs about Rs 6,000 less.
It'll be hard to sell this phone online where someone can see the specifications in front of them. Offline, where consumers can see the phones side-by-side is where the most sales are going to happen.
Ranveer Singh is a good pull and selfies are growing by the minute, but all that isn't enough if the specifications of the phone don't back it up. At Rs 21,990, it's also an expensive proposition to carry around just as a camera.