Honda City, the top selling compact sedan of 2017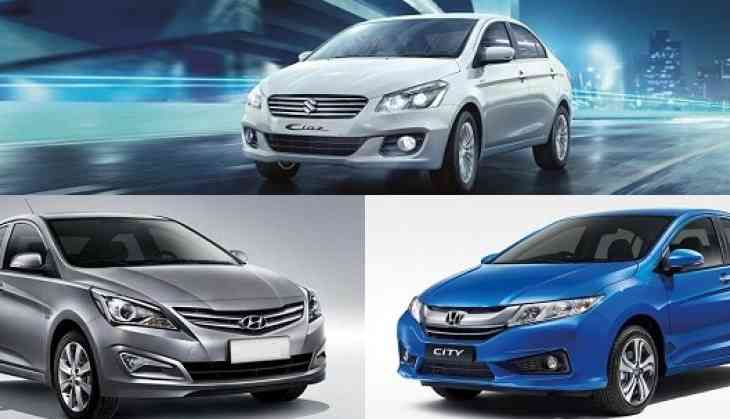 This car became the top selling compact sedan in 2017 (carblogindia)
The year 2017 was one of the most happening years for the Indian auto market where many new cars surprised with their outstanding sales in the country. However, one of the old champions of the Indian car market, the Honda City, was able to surpass all the challenges to its supremacy and rode past its highly popular competitors to become the highest selling compact sedan in the Indian car market in 2017. Here are the highlights of compact sedan segment in 2017:
Despite facing a tough competition from the likes of new Hyundai Verna and Maruti Ciaz, the Japanese beauty managed to rise to the top position accounting a sale of 62,573 units in 2017, leaving its closest competitor, Maruti Ciaz, far behind with 47,114 units in the same period. In the month of December 2017, Honda City clocked a sale of 4,300 units.
The demand for this compact sedan saw an upward push after the launch of its face-lift version in February 2017, which seemingly helped it to achieve the milestone for yet another year. The Honda City 2017 was offered in 11 variants, with options for both petrol and diesel engines. It was possibly the enhanced fuel efficiency of the car that attracted mileage conscious Indian car buyers.
Although the new Hyundai Verna, which was launched in August last year, registered a rise in its sales in the later part of the year it remained far behind in sales figures in comparison to segment leaders, Honda City and Maruti Ciaz.
The Japanese car maker Honda registered a 15% growth in the year 2017 with selling 1,78,755 units of its cars during this period as compared to 1,56,107 units sold in the preceding year.