The return of Nokia: HMD releases first smartphone Nokia 6, but only in China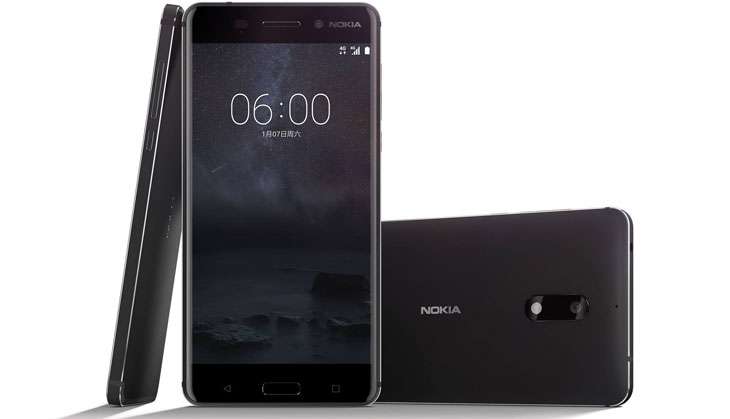 The brand that killed Nokia wasn't Microsoft but Apple. 10 years ago on 9 January 2007, Apple launched their first iPhone. In September of 2006, Nokia launched their latest and greatest Nokia N95. It had everything a gadget lover would love including a virtually unbreakable phone. Apple's iPhone was inferior to Nokia's. It was 2G compared to N95's 3G.
Fast forward ten years and Nokia, after having finally been killed off by Microsoft, has finally been brought back from the dead by Finnish company HMD Global.
After acquiring rights for Nokia-branded devices and releasing dumb phones in 2016, they are back with their first smartphone in years. Nokia 6 (as it is being called) is a fairly decent offering. It's got a 5.5-inch HD screen and runs Android's latest software Nougat with LTE. Other specs include a 16MP rear and 8MP front cameras. It comes with a Snapdragon 430 processor with 4GB of RAM and 64GB of storage.
Unfortunately, for lovers of Nokia and just those in need of a little bit of nostalgia, the phone will only be available in China.
Why only China?
Nostalgia sells and lovers of Nokia are out there the world over. There are even people who will just want to buy an indestructible phone as a backup. China, apparently, is a "strategically important market". They also have the largest market of users. The market also thrives off cheap smartphones that are good (on the whole). So it does make sense that the Chinese market would be the perfect fit for the Nokia 6, with its selling price of 1,699 Chinese yuan (Approximately Rs 16,000).
Still, with Nokia producing up to seven smartphones in 2017, only time will tell how much HMD is able to sell and how many of their smartphones are marketed and sold outside of China. Presumably, since they're a Finnish company, some of them will at least make it to Finland, if not India, the USA and other major markets.
"The Nokia 6 marks the first step in HMD's ambition to set a new standard in design, material quality and manufacturing innovation across every tier of its products by building on the hallmarks of a true Nokia phone experience," reads a press release from HMD Global. "...The decision by HMD to launch its first Android smartphone into China is a reflection of the desire to meet the real world needs of consumers in different markets around the world. With over 552 million smartphone users in China in 2016, a figure that is predicted to grow to more than 593 million users by 2017, it is a strategically important market where premium design and quality is highly valued by consumers."
Looking forward
Looking ahead in 2017 and there is some hope for the revival of the Nokia brand. Up to seven phones are being prepped for launch before the end of the year. This comes from a recent presentation held by Avaxx. Avaxx is an authorised Nokia distributor in Malaysia. They say that by Q2 2017 we should see "a total of 6-7 models". These models range from low-end devices to mid-range devices. All Nokia devices - which should please consumers - will come with near-stock Android Nougat out of the box.
One of the devices that is tipped to launch is the Nokia D1C. Two models are expected. One mid-range phone, the other a high-end flagship device. Another one is the Nokia E1. This one is reported to come with a 5.3-inch screen having a 1280x720p HD resolution. It will have a Snapdragon 435 quad-core CPU, 2 GB of RAM, 16GB of storage. It will have a 13MP rear camera and a 5MP front facing camera. Both are expected to be unveiled at the Mobile World Congress in February.