The future is printable: burritos, sex toys and 7 more crazy things we're 3D printing now
Asad Ali
| Updated on: 13 February 2017, 7:03 IST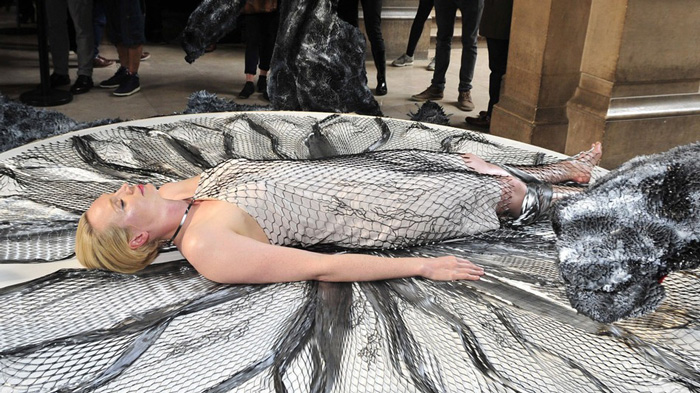 We know 3D printing is a thing. We even know it's a pretty common thing. What many of us don't realise? That every single day, around the world, we're 3D-printing the most complex, challenging things - from food and fashion to even architecture.
It's no longer in the realm of niche or sci-fi; today we're printing the fun, the fantastic, and even the life-changing. Here, a list of 9 incredible things we can now 3D-print.
01
Artificial limbs for animals
Buttercup the duck was born with his left foot turned backward. Derby the dog was born with deformed front legs and no front paws. Ozzie, another duck, had broken his leg badly, making movement extremely difficult. Thanks to 3D-printed prosthetic limbs though, these little creatures are leading a much better life with their owners.
From a 3D-printed bionic ear to bio-printed capillaries and artificial limbs, the technology has thrown open great possibilities in the realm of human physiology. Though nothing beats being given an Iron-Man arm by Robert Downey Jr. He partnered with a bionic limb manufacturer and gifted a 7-year-old kid a super cool prosthetic arm modelled on Iron Man.
Well, it's about time too. Marko Manriquez, an NYU grad student has hit upon the idea of 3D-printing burritos! It's at prototype stage but the prospect already has fast-food enthusiasts salivating.
He's not the only one. Cornell University has already, in the recent past, experimented with 3D food printers that can dish out various food items. Watch here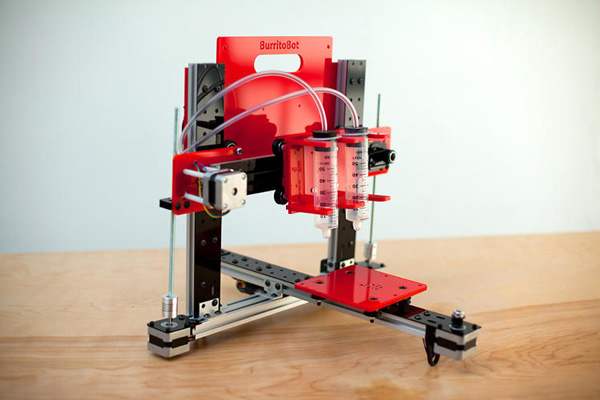 There's something meta about a do-it-yourself dildo but it is now a reality; you can 3D-print sex toys right at home. Companies like MakerLove offer free sex-toy design files you can use to print the toys off a 3D printer. Carlen Costa, a Canadian sexologist very recently teamed up with some 3D-printing companies to come up with a blue dildo.
She wrote about her experience, which you can read here
The Baywatch production team would've loved this one. Continuum Fashion, a New York based fashion company, has already made N12, touted to be the first completely 3D printed, ready-to-wear bikini. It uses a material called Nylon 12, hence the name. Check it out here
06
Fashion, both in store and on the ramp
Haute couture and high tech aren't mutually exclusive; ask Iris van Herpen, the Dutch fashion designer who's worked a lot with 3D printed objects including necklaces and dresses.
But it was Herpen's use of 3D technology at the recent Paris Fashion week that got the fashion circuit talking: the designer used 3D technology to weave in real time a circular dress on Gwendoline Christie, popularly seen as Brienne of Tarth in Game of Thrones. Watch the fascinating ramp moment here:
07
Your next pair of shoes
Adidas seems committed to living up to its 'impossible is nothing' tagline; they recently launched a line of 3D printed shoes called Futurecraft3D. As cool as the shoes themselves? This video:
Ekaggrat Singh Kalsi, an Ahmedabad-based architect has given a cool new twist to light-painting portraits. He used a modified 3D printer fitted with LED lights to create floating colour portraits. Expect light-based art on a whole new level soon. Meanwhile, watch the video here, and be blown away.
Yes, those things we live in. Those things that need building, not printing. China, which has routinely been there, built that has done this too: last year a company called WinSun said it built ten 3D printed houses in one day!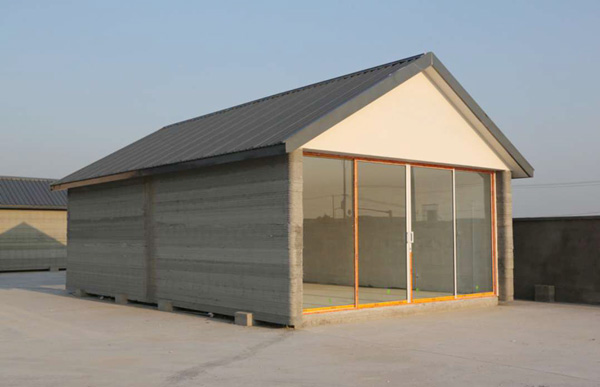 Recently, the company built a five-storey apartment building and a villa, on display at Suzhou Industrial Park.
They're not alone: a team of architects also built a 3D printed canal house in Amsterdam.
Your next home could, quite literally, be made to order.