The first Google Tango phone just launched for under $500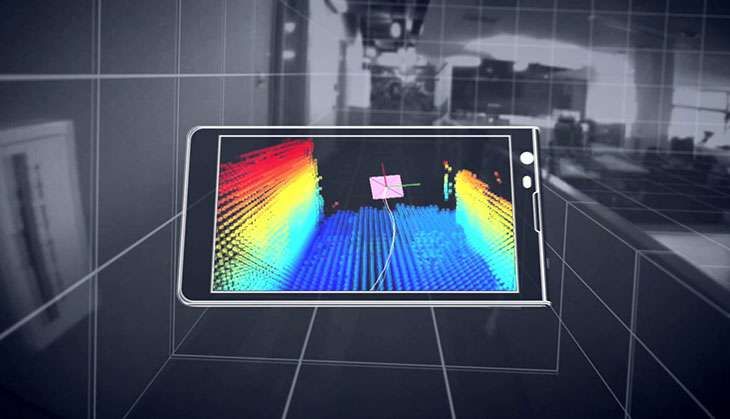 Lenovo Phab 2 Pro. Remember that name, because it's the first smartphone on the market with Google's Tango technology and is cheaper than Apple's latest iPhone or Google's Pixel. At just $499, this is Lenovo's implementation of the augmented reality (AR) technology from Google.
Lenovo's Phab 2 has a special sensor inside of it that allows anyone to create a 'real-time 3D map' of the the room they are in. According to Lenovo, one of their key demographics is interior designers. These designers can see how furniture can fit into a room without physically putting the furniture there. To this end, Lenovo will go beyond the traditional retail outlets and sell the phone in places like Lowe's home improvement stores and others.
The phone allows for apps that can visualise things and measure them in the real world. Boil it down and it can measure objects just by looking at them. Coming with the phone are over 35 augmented reality apps that are designed specifically to use the cameras 3D mapping features.
For those that just want to know the specifications before hearing about the rest, well, here you go.
The Specs
It has a super large 6.4-inch display with a 1440x2560-pixel resolution. Inside the hood, it has a Snapdragon 652 processor with 4GB of RAM and a whopping 64GB of storage (more than most people need). Finally, it has a large 4,050 mAh battery, a 16-megapixel back camera, and an 8-megapixel front-facing camera.
Google's Tango team is now part of the company's larger virtual reality division. It may have been years in the making, but, thanks to Lenovo, it is making its consumer debut. Expect to see a lot more phones with Google's Tango come 2017.
History of Tango
Tango started as a project within Google's Advanced Technologies and Projects division (ATAP) and the initial idea was to integrate multiple sensors and cameras into a smartphone so that it could figure out its relative position compared to its surroundings.
From various demos and reports, we know how Tango's 3D-mapping technology can be used for giving directions in museums and even assisting in home improvement projects.
Pokemon Go and AR gaming
Thanks to Pokemon Go, AR gaming became popular and propelled the field towards new levels of innovation. The game essentially proved the strength of AR and is giving developers the necessary fodder to keep on developing such games. Niantic Labs, Pokemon Go's creators, thinks the interaction between one another was crucial for its success), "It's the idea that you can use physical space in a shared context".
Why it initially won't work
The Phab 2 Pro, as it stands, doesn't have many uses. At $500 it is more expensive compared to some of the hot hits of the day like the OnePlus 3. Moreover, it's large 6.4-inch display means that you can't use it with one hand. It barely fits into any standard pocked size. Most people are just going to overlook a phone like this, even if it works superbly well for daily tasks.
What Google along with Lenovo are hoping, is that the phone acts as a launchpad for smaller and better uses of the technology.
Google is betting big on Tango as it has a lot of partners onboard already. Just wait a few months, and you'll be rewarded with a lot more choices and improved technology. "This is not just a research product. It's a product in the market today," said Nikhil Chandhok, Tango's product director. The future is bright.