Samsung Galaxy J6 review: The Infinity Display alone is not enough to bowl over consumers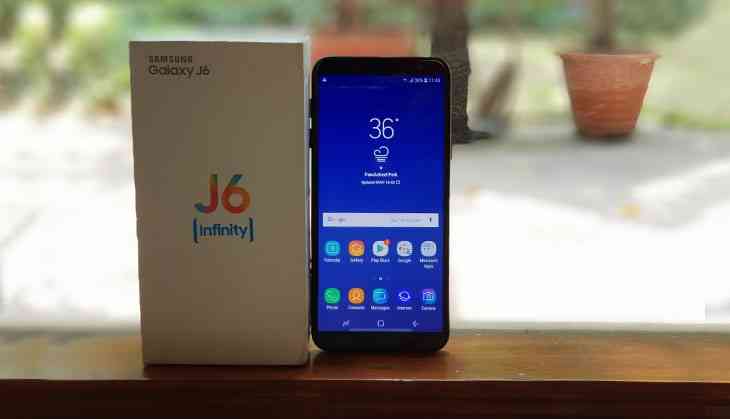 (Sahil Bhalla/Catch News)
I'm going to be keeping this review as short as possible. Not because there aren't a plethora of things to talk about but because this review can be summed up in just two sentences: If you're on a strict budget and you only care about the display, then the J6 for you. Otherwise, the competition – Asus' Zenfone Max Pro M1, Xiaomi's Redmi Note 5 Pro, Oppo's Realme 1 and Moto G6 – are much better buys.
Catering to both ends of the spectrum – flagship Galaxy-series and low-end J-series – is not easy at all. Samsung is learning that the hard way. The South Korean technology giant may have entered the "top five smartphone models" in Q2 of 2018, but I for one, wouldn't recommend spending Rs 13,990 for the 3GB/32GB variant of the Galaxy J6 or even Rs 16,490 for the 4GB/16GB model.
Samsung is attempting to disrupt the budget segment but keeps on falling short. While last year's flagship smartphone from Samsung, the Galaxy S8, introduced the world dual-curved 'Infinity Display', it still hasn't trickled down to the budget segment. The Galaxy J6's display is not curved and that helps keep the price of the smartphone as low as possible for the consumer. Samsung isn't known to fight on price, and it isn't attempting to break that barrier with the Galaxy J6.
The good side of the Samsung Galaxy J6
Let's start off with what is good and what will definitely attract the consumers toward the smartphone.
Display: You get a 5.6-inch HD+ display a resolution of 1480×720 pixels. It comes with an aspect ratio of 18:9. The Super AMOLED screen is punchy and is good enough to watch movies and short YouTube videos. The deep blacks and bright whites means your eyes will not easily get tired of looking at the screen. It won't be a strain on your eyes.
Performance: I didn't notice much lag from the smartphone over the course of my two weeks of usage. Bear in mind, I didn't play any high-intensity games or didn't open 30+ tabs on Chrome. Neither did I open over twenty apps at once. Still, the phone ran pretty smoothly, though it did randomly restart a couple of times. The smartphone is powered by Samsung's own Exynos 7870 octa-core SoC.
Battery life: The smartphone comes with a 3,000 mAh battery and with a medium usage, I managed to last a good fourteen hours with about four hours of screen on time.
Android Oreo: A budget smartphone running Android Oreo is almost unheard of. Still, Samsung has done a good job of putting in the latest software and enriching the user experience.
What's not to like
From the good, we must move on to the bad. Here's the things I didn't like about the Galaxy J8:
Face unlock: There is a fingerprint sensor included in the phone which works fairly well. Samsung, just like its competitors, has crammed in the Face Unlock feature here. It's makes your 'face' the key to unlocking the smartphone. It was way more miss than hit. Most of the time it failed to recognize my face. When it managed to do so, it was excruciatingly slow.
Lack of sensors: There is no ambient light sensor. This basically means that the auto brightness feature will not work. There is also no digital compass or gyroscope. Using Google Maps is another painful exercise.
Lack of 5GHz band support: Yes, the Galaxy J6 will not connect to your Wi-Fi network with a 5GHz modem. Change it to 2.4GHz and it'll work perfectly fine.
Bixby: Yes, Bixby is included in this phone, but I recommend you just don't set it up at all.
Mediocre cameras: With the competition – Asus Zenfone Max Pro M1 and Xiaomi Redmi Note 5 Pro –doing so much more, Samsung really needs to up its game in the camera department. The camera performs strictly average in good lighting and in low-light is struggles to the max.
Verdict
If you haven't already gathered, you shouldn't be buying this smartphone. The competition offers more bang for the buck. If you're budget is below Rs 15,000, then please look elsewhere. Forget about even checking out the Galaxy J8 at a Samsung shop.