Remember a movie but not its name? This website will solve that.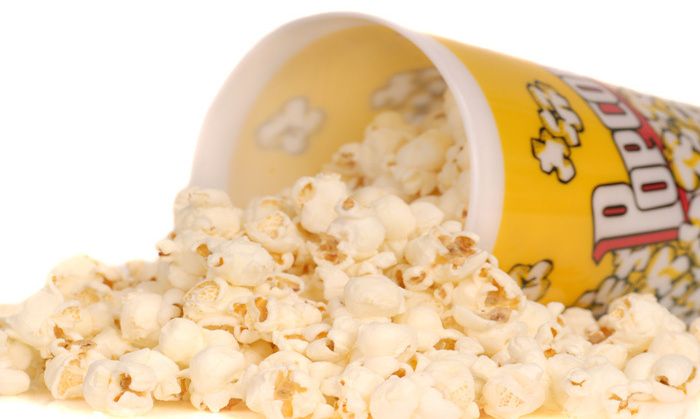 If you've ever remembered vague details about a movie but couldn't remember its name, whatismymovie.com is for you. Dubbed 'the world's first ever descriptive movie search engine', the website could be the difference between remembering that movie where the 'equestrian reporter meets an actress' and Notting Hill.
The difference in the actual plot of the movie and my search should give you some idea of whatismymovie.com. Designed by Valossa, a spin-off company of the University of Oulu, Finland, the website allows users to search for movies using descriptions of what they've seen.
The website, which thus far consists of a library of over 45,000 English movie titles, is actually a demonstration of Valossa's revolutionary automatic content recognition and video analysis technology.
Also Read - Microsoft's new software can tell how you're feeling from a photo
Deep Content and the future of search
Valossa has developed an artificial intelligence (AI) platform which is able to analyse video feeds in real time, going scene by scene and automatically generating metadata based on the content of the video. The AI makes use of language processing, machine learning and image recognition to fantastic effect. It can independently identify over 1,000 concepts in each video, from colours and places to objects and, amazingly, even themes.
This metadata is referred to as deep content, content not identified or indexed by traditional search engines. The metadata is then matched to natural language allowing users to search based on descriptors rather than the generally expected metadata like genre, cast and plotline.
The company expects content providers to incorporate their tech, identifying the aspect of their video content, making it searchable in real-time. The technology is even able to analyse live TV, meaning that in the future you'll be able to tell your TV what type of content you want, and it will find it for you.
What's more, this deep content metadata will even allow content providers to customise ads according to videos, allowing for a degree of targeting never seen before.
But how accurate is it really?
Putting the website to test, one is both pleasantly surprised and amused. For example, a search for uplifting sports movies with racism is fairly accurate, yielding an entire page of titles that basically conform to the search.
However, the abundance and randomness of scene-by-scene metadata means that various movies show up that have, quite literally, nothing to do with what you're looking for. It also means the ordering of search results can often be strange.
With the Oscars still fresh in my memory, I searched for 'Man attacked by bear in the wild and survives'. Fairly straightforward, it should throw up The Revenant. But no. A whole page of movies ranging from Brother Bear to Iron Man to Samson and Delilah make the cut, but no Revenant. Maybe it was because they didn't have it in their database, except I checked, and they did.
While this is indicative of the distance Valossa still has to go, it also throws up some hilarious finds. So, I may not have found The Revenant, but what I did find was the 1971 version of it, the creatively titled Man in the Wilderness, where not only does Hugh Glass survive, he's out to kill those who left him for dead, a twist that would've made The Revenant infinitely better.
The flipside is you can also come across some genuinely good viewing, such as the documentary Grizzly Man which was the first search result shown.
Whatever its shortcomings, Valossa is already head and shoulders above large video search engines when it comes to accuracy. They beat out Google Play, Google Custom, Bing Video and even Amazon. Now, after raising $650,000 dollars in seed funding last month, expect them to get even better, maybe U2 will now finally find what they've been looking for.
More in Catch - Go, Going, Gone: AI just beat the world champion in the world's toughest game