Redmi Note 5 review: Xiaomi's best-selling smartphone gets an unworthy upgrade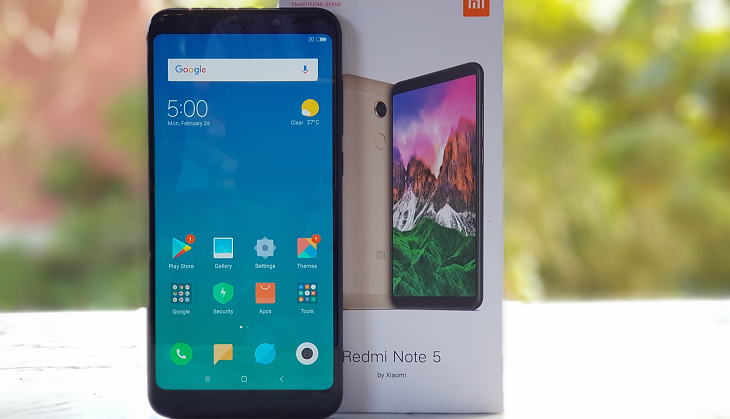 (Sahil Bhalla/Catch News)
Xiaomi ended 2017 as the king of the kingdom. The Chinese company edged out South Korean rivals Samsung in becoming the largest handset manufacturer in India. To that extent, Xiaomi owes its success to a little-known device called the Redmi Note 4, introduced in January of 2017, and had a stellar run, both offline and online.
The year isn't 2017 anymore, and things have reset. With the Redmi Note 4 more than a year old, Xiaomi needed to refresh it. Can the new Redmi Note 5 take forward Xiaomi's ambitions for the year 2018?
Before we get down to the nitty-gritty, let me just give you a quick backgrounder on what went down on 14 February (aka Valentine's Day). Xiaomi hosted its first event in the country. It brought two smartphones to town. Whilst the Redmi Note 5 was expected, it was the Redmi Note 5 Pro, its bigger brother, that just happened to steal the show.
That, in itself, is simultaneously exciting and disappointing. The Redmi Note 5's biggest selling point is that the base variant is priced under Rs 10,000. The 3GB RAM & 32GB storage variant is selling for just Rs 9,999. That is exciting. What's disappointing is that for just Rs 4,000 more, you can get all the extra bells & whistles that comes with the Redmi Note 5 Pro whose base variant – 4GB RAM & 64 GB storage – comes in at Rs 13,999.
In case you don't want to read the detailed review below, here's a quick summary of what I mean. Xiaomi's Redmi Note 5 is purely for those on a strict budget. It has entered into a crowded field but stands out due to its subtle upgrades versus its predecessor, the Redmi Note 4. Saying that, if you own a Redmi Note 4, there is no standout feature to warrant an upgrade. Let me go one step further, and say that if you are owning any 2017 device running Android Nougat or Android Oreo, then there probably isn't enough to sway you towards upgrading to the Redmi Note 5.
The Redmi Note 5 Pro is an entirely different beast - one that should have been the only successor to the Redmi Note 4 - and I'll be talking about that in a separate review. Until then, here's what I think about the Redmi Note 5, the smaller brother.
Play it safe
Upon first unboxing the Redmi Note 5, you will notice that it is strikingly similar to its predecessor, the Redmi Note 4. That is Xiaomi's "if it ain't broke, don't fix it" motto. Take one look at the back and you see that is the exact same chassis. Flip over to the front and there is one significant difference. Xiaomi has made the move to slimmer bezels and an 18:9 display. It also has 2.5D curved glass and improved ergonomics for a mobile phone that fits well in the palm and where one-handed usage isn't a problem.
The build quality is sturdy, and the quality as always is top notch. Whilst, the Redmi Note 5 feels slippery, the grip is quite good and one won't have to worry about dropping it. The problem is that Xiaomi didn't push the boundaries in design at all. They knew they had to hit a price point (Rs 9,999 for the cheaper of the two variants) and for that, they couldn't do anything revolutionary. If anything, this is just an evolutionary design, fitting in line with what the market has brought out thus far.
You may be wowed with the display, an 18:9 looker, but let me tell you that it isn't worth getting excited about. The Redmi Note 5 has a 5.99-inch Full HD+ display (2160x1080 resolution). It is a bright display and doesn't disappoint in harsh conditions and the colours are vivid. But the same could be said with the predecessor. Only thing is that this time you're getting more real estate to play with. The text and images are sharp, yes, but could be a whole lot better, especially when compared to the competition.
Finally, viewing angles are strictly okay. Again, not an improvement over its predecessor.
Same internals = same performance?
Xiaomi decided not to upgrade the internals from the Redmi Note 4. The Redmi Note 5 sports Qualcomm's Snapdragon 625 processor, which is a very good choice by the Chinese company, keeping in mind the final pricing of the smartphone. Qualcomm's Snapdragon 625 processor, in real-world usage, is very good. The performance it gives is quite surprising if you've never used it. It doesn't disappoint.
Xiaomi also kept the configurations the same at 3GB/32GB or 4GB/64GB. The former is priced at Rs 9,999, while the latter comes in at Rs 12,999. Snapdragon 625 may be over a year old, but it chugs along just fine. It's not a performance maestro, but for day-to-day tasks, it'll do just fine.
While multi-tasking with many open Chrome tabs, switching between Instagram and Facebook apps and using the camera for both photos and videos, I noticed little-to-no lag. The problem comes when gaming or opening websites with high graphics demand. That's when the smartphone came to a halt, even though I was using the higher 4GB variant. With the 3GB variant, one can expect even more lag and longer wait times when switching apps.
The battery on the Redmi Note 5 - 4,000 mAh - is 100 mAh less than its predecessor and provides the same battery life. The battery life comes in at one and a half days of moderate usage easily. Heavy usage and the battery is killed by the time it is morning. Xiaomi's latest version of MIUI and the Snapdragon 625 work together to ensure that the smartphone never gets too hot to hold and lasts long enough for the casual user.
What's a shame is that Xiaomi decided not to support fast charging. Therefore, it takes close to three hours for the Redmi Note 5 to charge from 0% to 100%. In this age of Dash Chargers, Xiaomi has let down its ardent consumers.
One other omission by Xiaomi is the Type-C port. Xiaomi decided to stick to the microUSB port and that is a step backwards.
Software
I don't want to go on and on about the software - will do that in the Redmi Note 5 Pro review - but Xiaomi has slightly improved its MIUI with the latest update. The company is on the right path, but nowhere near where the competition with respect to its software.
Camera
No Xiaomi smartphone released till date has come with a good camera. Even Xiaomi's Android One Mi A1 smartphone, which till now, had the best camera on any Xiaomi smartphone, failed to live up to its competition. The Redmi Note 5 continues the trend of disappointing in the camera department.
Social media aficionados will have a problem producing a good shot for their impeccably curated feeds.
The Redmi Note 5 comes with a 12-megapixel rear camera and a 5-megapixel front camera. Like most smartphone cameras, take a photo in a well-lit condition and you will not be disappointed. A slightly different scenario and you will realise that the Redmi Note 5 isn't what it is chalked up to be. Take photos in low-light conditions and you'd wish you would have spent a couple thousand rupees more for a Moto G5S Plus or even the Mi A1.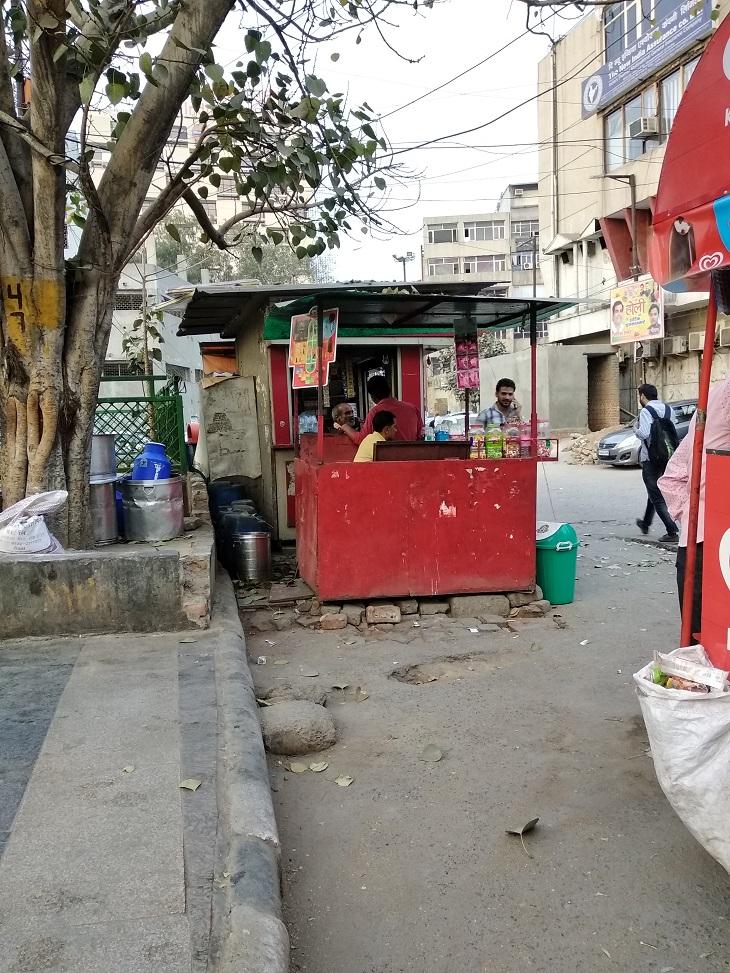 Sahil Bhalla/Catch News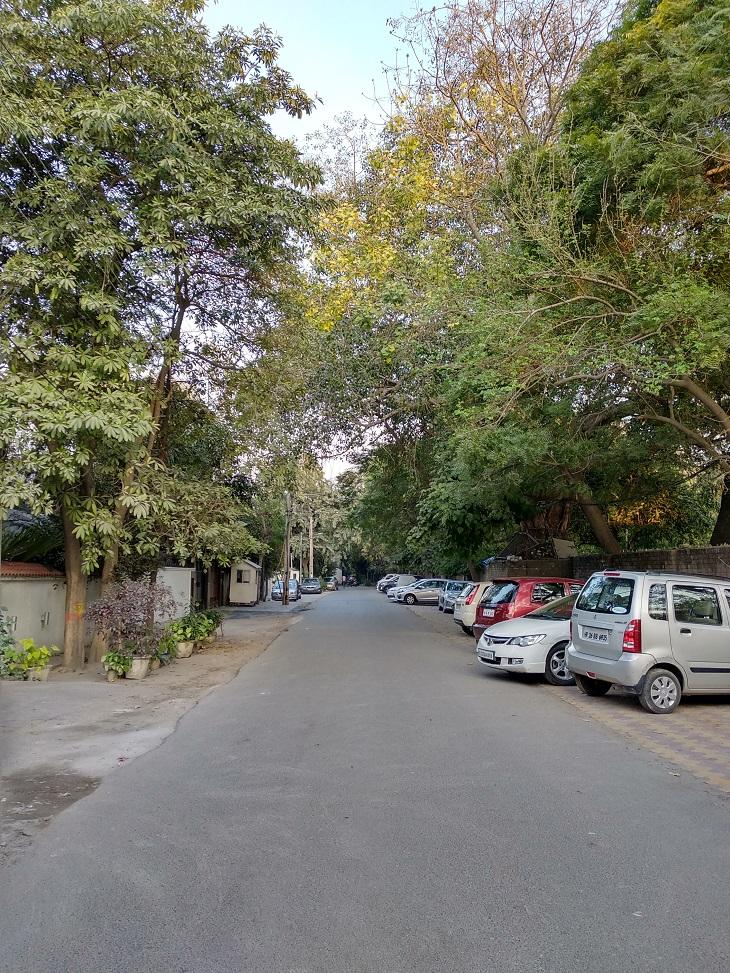 Sahil Bhalla/Catch News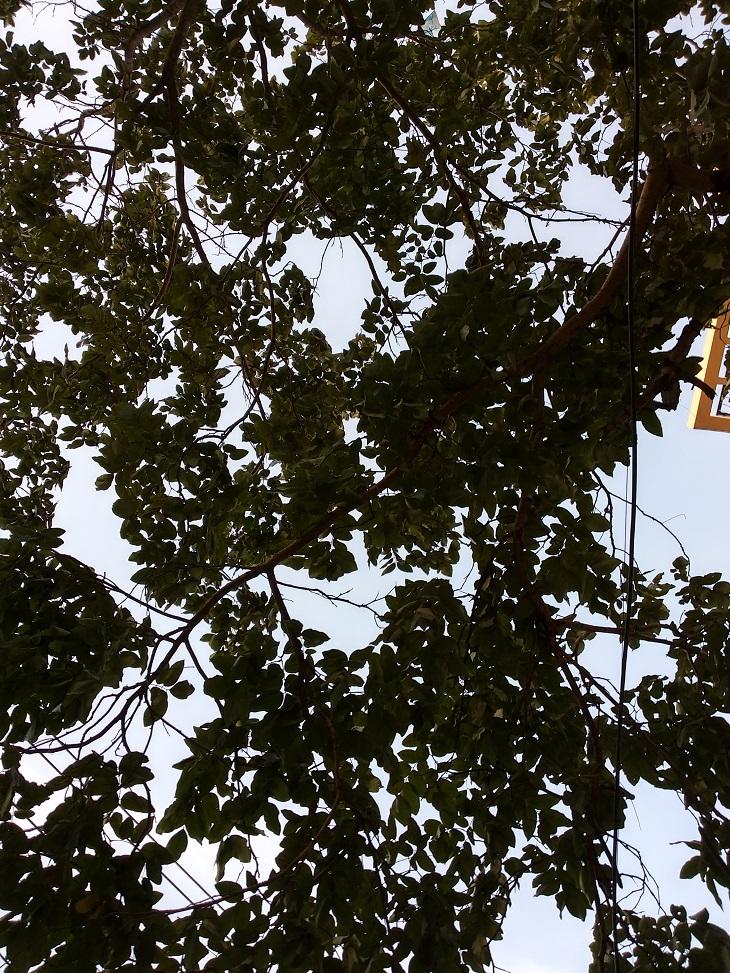 Sahil Bhalla/Catch News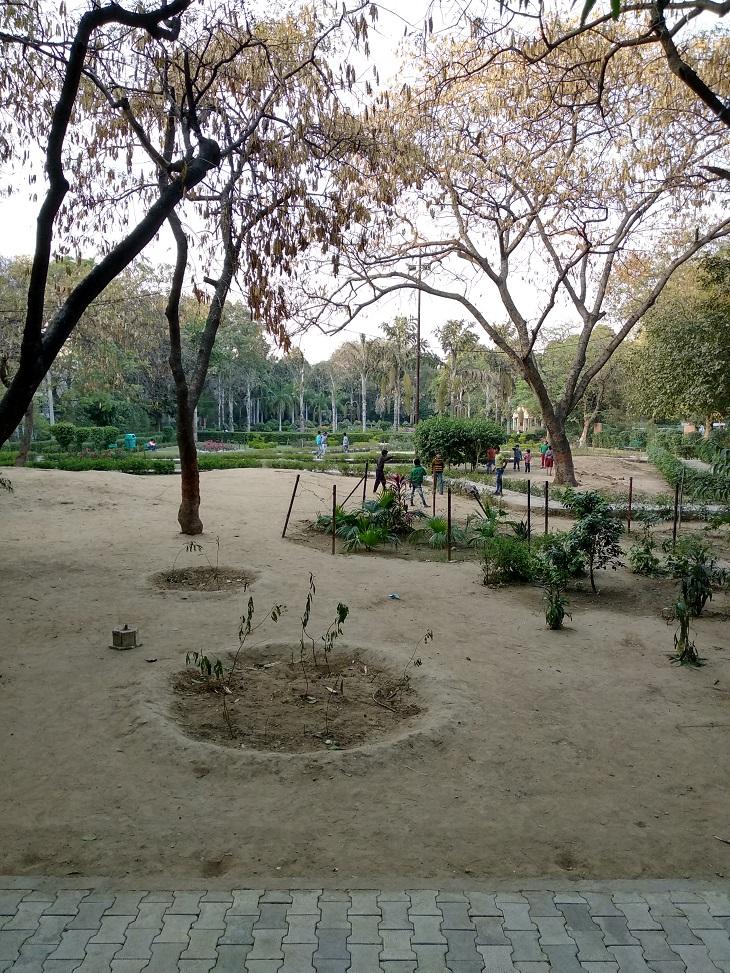 Sahil Bhalla/Catch News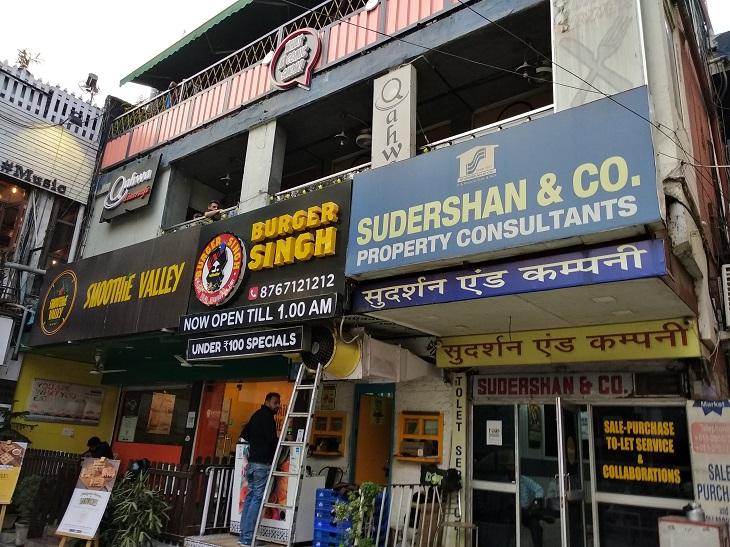 Sahil Bhalla/Catch News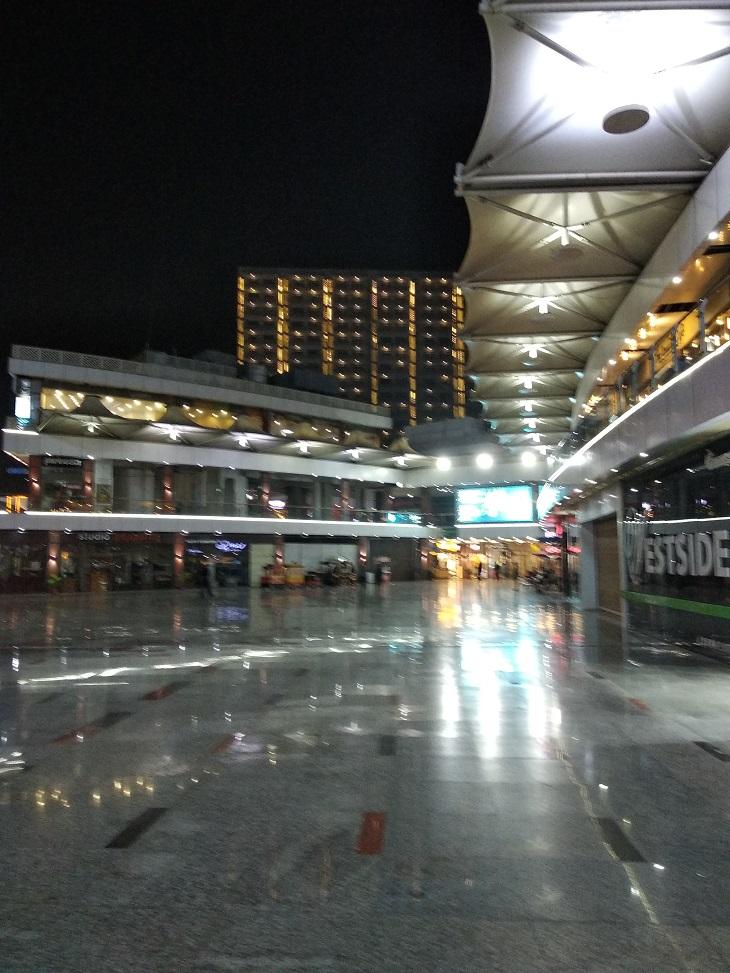 Sahil Bhalla/Catch News
The front camera will do just fine for the daily dose of selfies you need to send all ten of your best friends. If you're buying it strictly for selfies, then spring for the Redmi Y1 instead. Videos taken on the Redmi Note 5 come with a lot of noise and shakiness.
Bottom line: Don't buy it for the camera, but in the price range, it gets the job done.
Should you buy it?
It's a double-edged sword. The Redmi Note 5 is, by the scrape of its teeth, worthy of being called the best smartphone under Rs 10,000 in the Indian market. So, if your budget is Rs 10,000, and strictly maxes out at Rs 10,000, the Redmi Note 5 should be on top of your shopping list and nothing else should matter.
If you have some extra cash lying around, then don't buy the Redmi Note 5. If you have a smartphone, less than 15 months old, then there probably isn't enough to warrant you to buy the Redmi Note 5.
While Xiaomi pushed the boundaries with the Redmi Note 5 Pro, it played it safe with the Redmi Note 5, and that might just irk a lot of passionate Mi fans in the country.