Moto G6 review: Motorola's latest smartphone is for Motorola's legion of loyal fans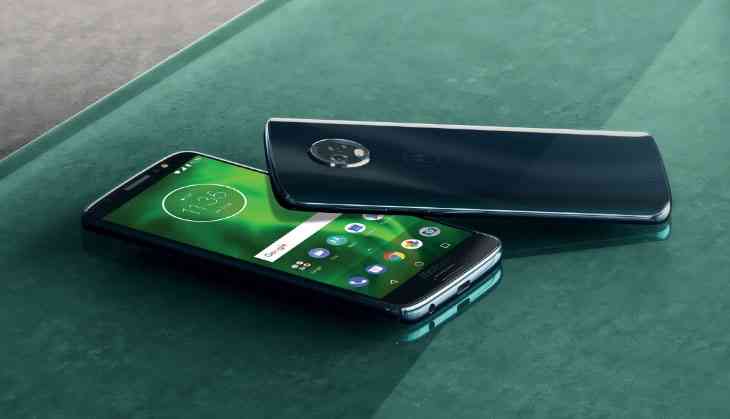 Motorola has its legion of fans who just won't abandon the company. Motorola refreshes its G-series smartphones every year. Each and every iteration does more than enough to keep the loyal fans happy and brings enough to the table to entice the outsiders.
When Motorola announced the launch of the G-series line of smartphones for 2018 in India, one member was conspicuously missing. That was the G6 Plus. Without ascribing any reason for the model's absence, the company simply said it would bring the set on "if there is demand". As the launch of the Moto G6 plus nears (it has been teased by the company on social networks Facebook & Twitter), one wonders whether the Moto G6 is still a good buy.
I'd like to give a definite yes or no, to make it easier for everyone reading this, but it is more complicated than that. While the G6 Plus is undoubtedly the smartphone to buy, pricing among other factors will ultimately determine whether it is worth it over the regular G6.
If you're coming from a smartphone released in 2017 or earlier then you will surely not be disappointed with Moto G6. It's a near-stock Android smartphone that has some intuitive gestures that are much better than what the competition has to offer. Even its own customised Android gestures are better than what Google has to offer.
I met a friend at a cafe the other day. I took out my G6 and put it face-down on the table and she just sat there and marvelled at it. Pure uninterrupted marvelling. Her daily driver for over two years has been the Moto X Play, which she says has served her well. She was simply drawn to the beautifully crafted smartphone. The other being her love for Motorola. She is among the 'loyal' fans the company counts on.
As a mid-range smartphone, coming in at Rs 15,999, the Moto G6 is a little bit overpriced. It's not as good as Xiaomi's Redmi Note 5 Pro and neither is it as cheap as Asus' Zenfone Max Pro M1.
What the Moto G6 does well:
Its near-stock Android is devoid of much bloatware. It's quick, with little-to-no lag, and isn't at all buggy. Motorola's take on Android includes some nifty gestures -- chop-chop to turn on the flashlight and double-twist to take a photo -- that are undoubtedly handy and a major plus point among the Motorola fans.
Battery life: While it isn't amongst the best, it is definitely above the average in this category. With an average usage that involves using Google Maps while walking home, listening to Spotify for a couple of hours, playing Stick Cricket and watching YouTube videos, I easily managed to last a day, with just enough juice to not have it on charge overnight.
There is a 15W Turbo Charger included in the box and using it, one can charge the Moto G6 to 100% in just under two hours. Word to the wise though, it does get hot, so don't call or play games while it is being charged.
The design of the Moto G6 is a departure from competing smartphone designs. It's quite eye-catching from afar -- even though a fingerprint magnet -- and the camera is like no other.
What's a smartphone without its flaws?
No phone is perfect, and the Moto G6 is far from it. Here's what I didn't like about the Moto G6:
Price: At Rs 15,999 for the 4GB/64GB version, the Moto G6 is simply overpriced.That variant is exactly the same price as the Redmi Note 5 Pro from Xiaomi and a couple of thousand more than Asus' ZenFone Max Pro M1
Performance: Why Motorola did you have to go with a Snapdragon 450. Inside the Xiaomi and Asus phones mentioned above, there is a powerful Snapdragon 636. Motorola putting in a Snapdragon 450 and not keeping the price low, is simply a disservice to their fans.
The only saviour for Motorola is their fluid software that saves the day. Still, I noticed enough lag to make me frustrated multiple times a day.
Display: Motorola may have finally gotten on the 18:9 display trend but their 5.7-inch full-HD+ IPS panel barely scratches the surface. While the Moto G6 has excellent viewing angles, it fails in brightness and outdoor legibility. This display is strictly average, if not slightly below.
On the fence
The camera. I'm on the fence about it. Some people I've talked to quite like what Motorola has done, but others have said that the Redmi Note 5 Pro shoots better photos.
Here are some sample shots: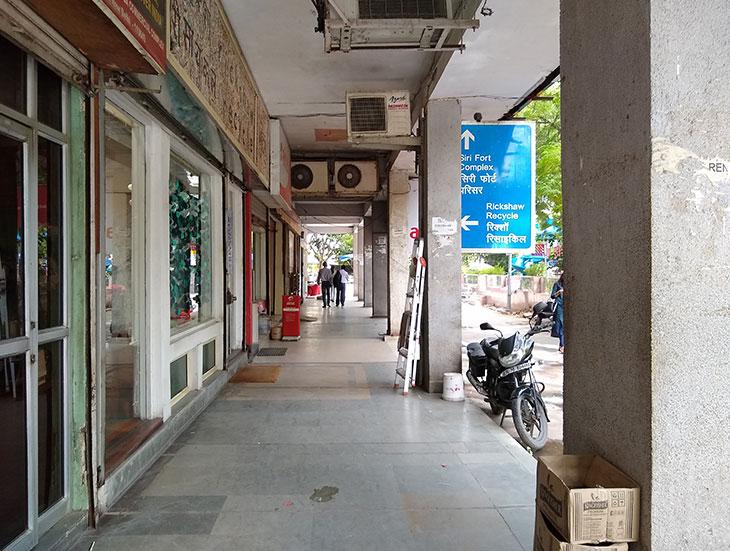 Sahil Bhalla/Catch News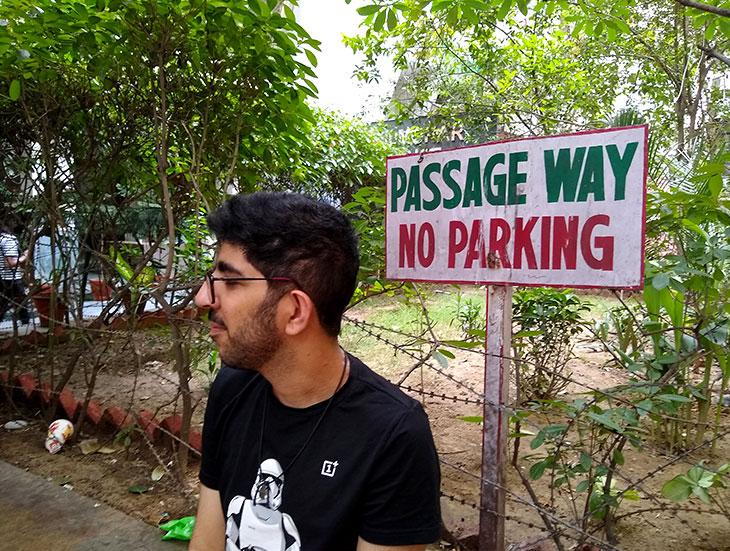 Sahil Bhalla/Catch News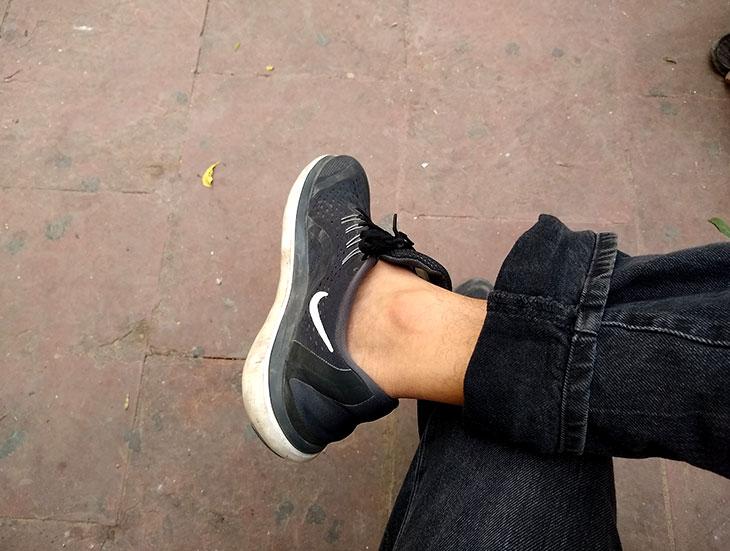 Arya Sharma/Catch News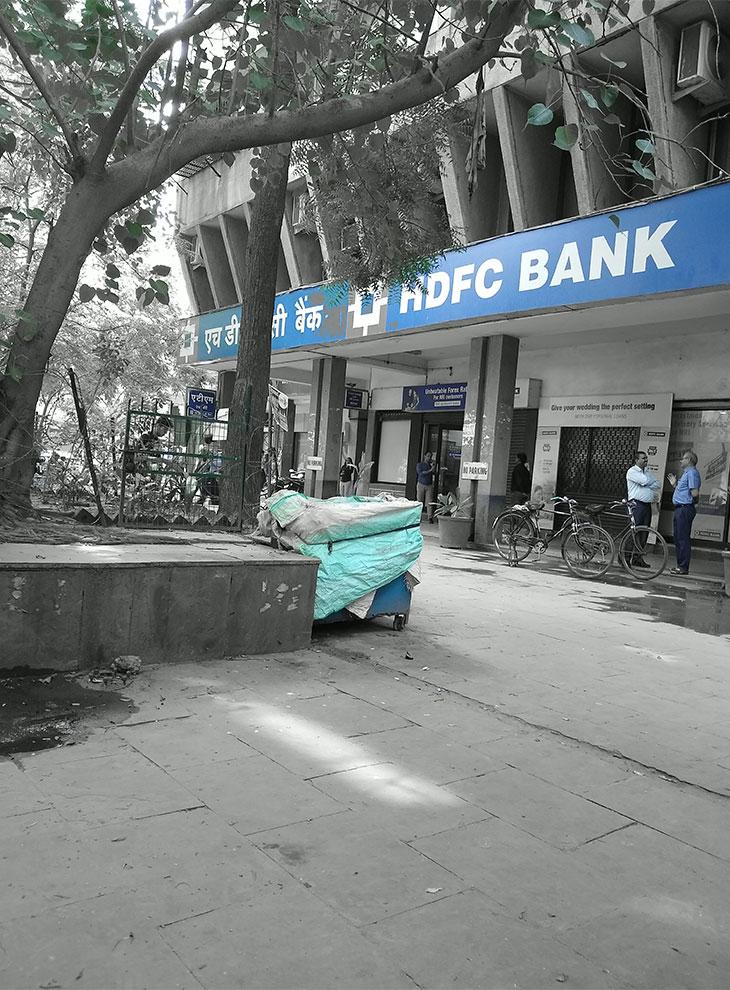 Sahil Bhalla/Catch News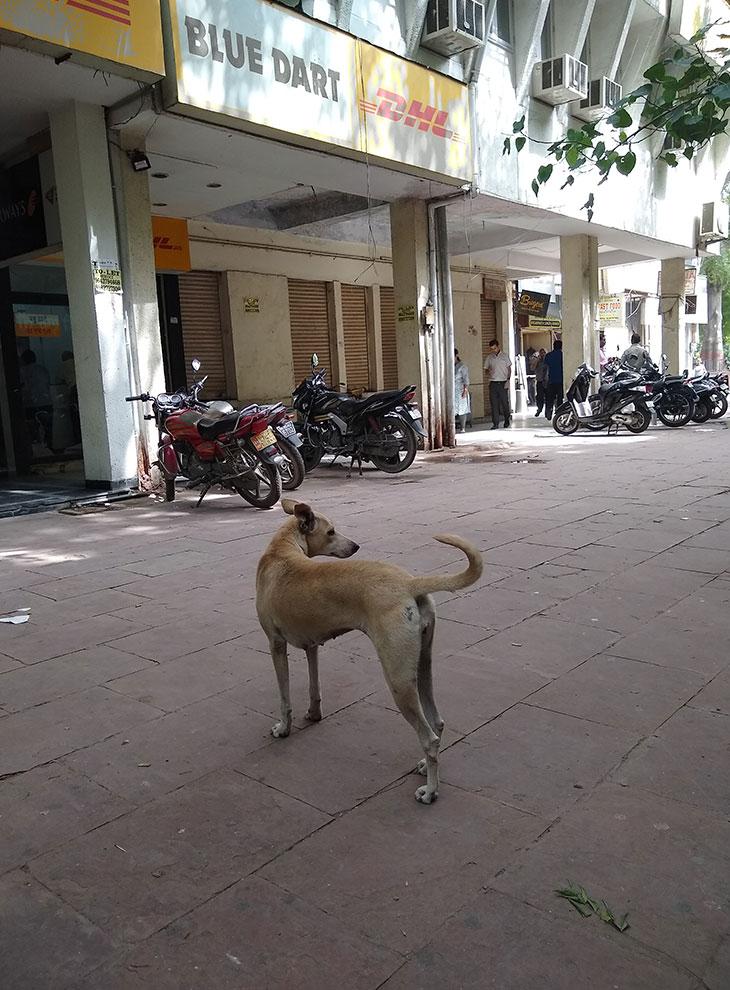 Sahil Bhalla/Catch News
Both cameras, front and back, are once again, average. Both exhibit a lot of noise and areas of the photo are washed out. Don't even get me started about low-light photo. That's where the camera really begins to struggle. What's more is that Motorola's 'spot colour' mode is more miss than hit.
Verdict
Moto G6 is definitely for Motorola fans. I was pleasantly surprised that I didn't keep checking my pocket for the OnePlus 6 while I was using the Moto G6. If it wasn't for the low-end processor and the lack of a decent camera, I might have enjoyed this smartphone a whole lot more.
In the USA, the Moto G6 retails for $250, and that is fantastic value for their market. In India, at Rs 15,999, one just cannot outright recommend the smartphone. I'm sorry Motorola, but bring me the Moto G6 Plus at the same price, and reduce the price of the Moto G6. That's what you should have done from day one.