Micromax launches a budget Galaxy S8 smartphone. Will the 'Full Vision display' sell?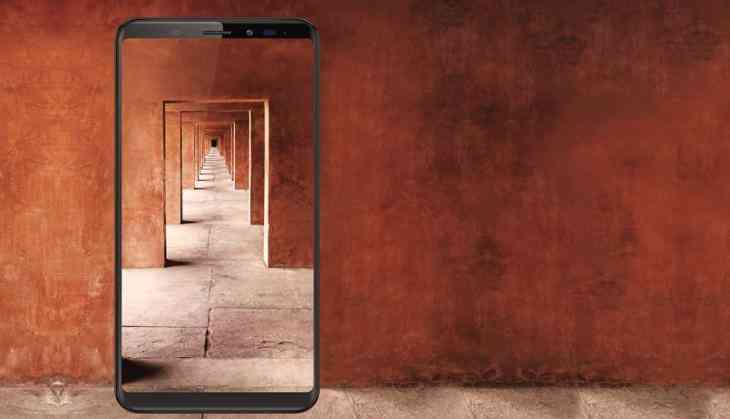 The year 2017 is all about dual-cameras and bezel-less displays, and Indian smartphone brand Micromax is hoping that incorporating the latter will be a killer selling point. Micromax aims to become the budget go-to smartphone brand for consumers in the local market. The Canvas Infinity is the company's biggest gamble till date and is a complete departure from what they've launched before.
On 22 August at an event in New Delhi, Rahul Sharma, co-founder of Micromax launched the Micromax Canvas Infinity at an incredibly low price of Rs 9,999. On paper, the smartphone is quintessentially a budget device but If you take one look at the device you'll think otherwise.
There is one standout feature that is surely going to grab eyeballs in both the offline and online markets. Marketed as the 'budget Samsung Galaxy S8', the Micromax Canvas Infinity comes with an 18:9 edge-to-edge display that has never been seen before at this price. It's the first Indian smartphone manufacturer to adopt the 18:9 aspect ratio and follows the likes of Xiaomi, Samsung and LG.
Micromax has made some interesting choices despite cutting corners to launch a device of this kind at just Rs 9,999. In the run-up to the launch, everyone thought it would be at least Rs 12,999, if not more, and Micromax surprised everyone. It is going to be an Amazon Exclusive and will start selling from 1 September.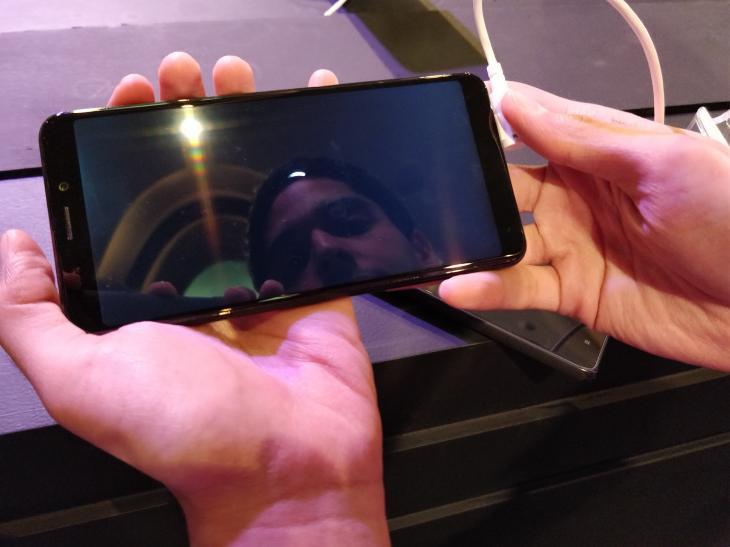 Sahil Bhalla/Catch News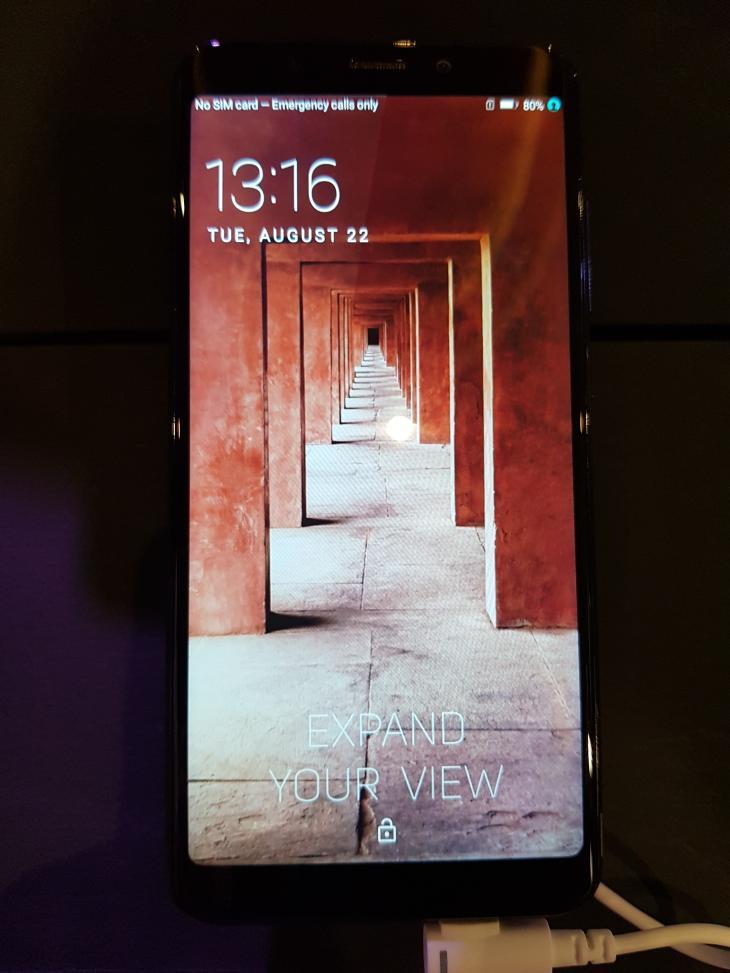 Sahil Bhalla/Catch News
Specifications
The Canvas Infinity comes with Android Nougat 7.1.1 out of the box and is powered by Qualcomm's Snapdragon 425 and paired with just 3GB of RAM. The storage capacity is a low - in this day and age - 32GB, but thankfully can be increased with a microSD card.
There is a 13-megapixel rear shooter with LED flash and a 16-megapixel front shooter that comes with "real-time bokeh". There is a 2,900 mAh battery and has all the connectivity features - 4G LTE, Wi-Fi, Bluetooth and dual-SIM slots - that are expected in a budget smartphone.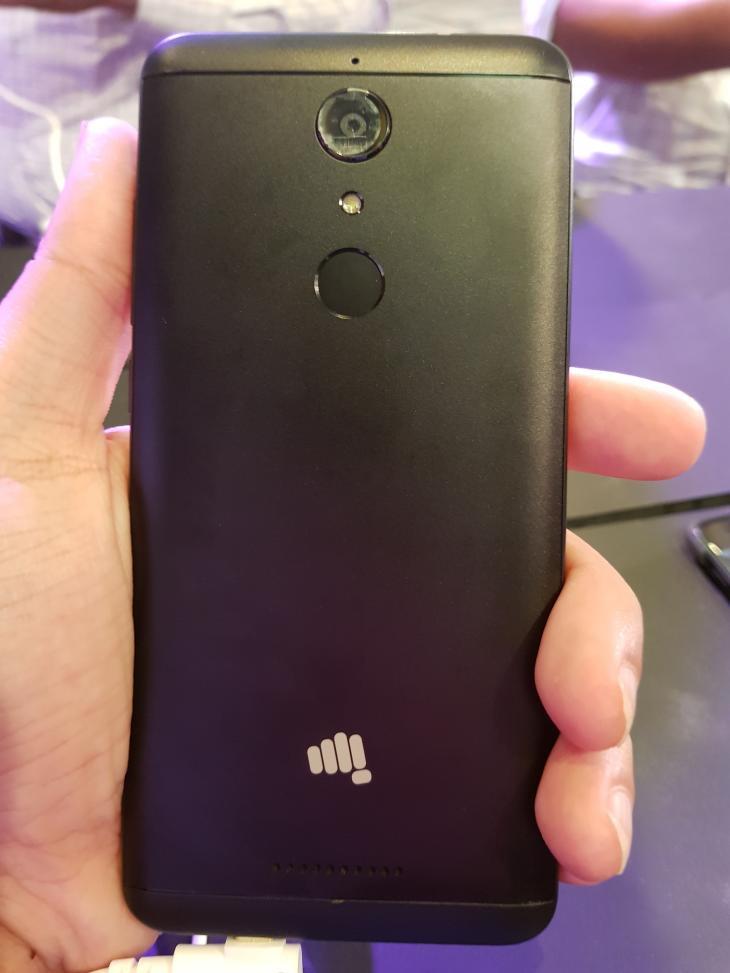 Sahil Bhalla/Catch News
Cutting corners and killer looks
To get to the price point of Rs 9,999 and have a device that has winning looks, Micromax had to make some sacrifices:
720p display: Micromax could have gone with a 1080 Full HD display but then they would have had to put in a bigger battery to support it, and that would only increase the price.
Snapdragon 425: Micromax could have gone with a Snapdragon 435 that delivers "PC Class" graphics but 425 is good enough for a 720p display.
2,900 mAh battery: The likes of Samsung, Motorola and Xiaomi all have 3,000 mAh plus batteries on their phones, but again, that would increase the price.
Charger: Micromax didn't go with quick charge, which is all the rage these days.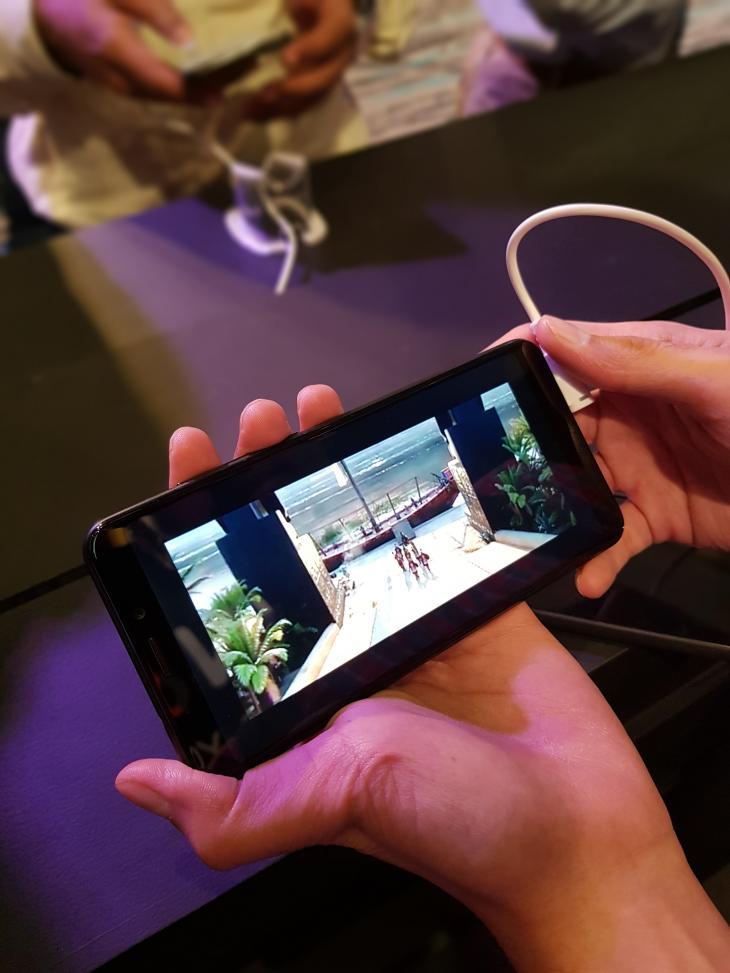 Sahil Bhalla/Catch News
Micromax is banking on a low price, bezel-less edge-to-edge display and a promise of Android O by the end of the year. They've also touted this as a gaming device, but with a Snapdragon 425, it may not go far in that department. The feel of the device isn't unlike other budget phones but it is that 'full vision' display that will have all the eyes on it.
This is a starting point for Micromax's comeback in India, but unless it steps up in all of the other departments as well, it isn't going to gain much market share.