Micromax Android Go smartphone a no show; Intex to launch its own by end of February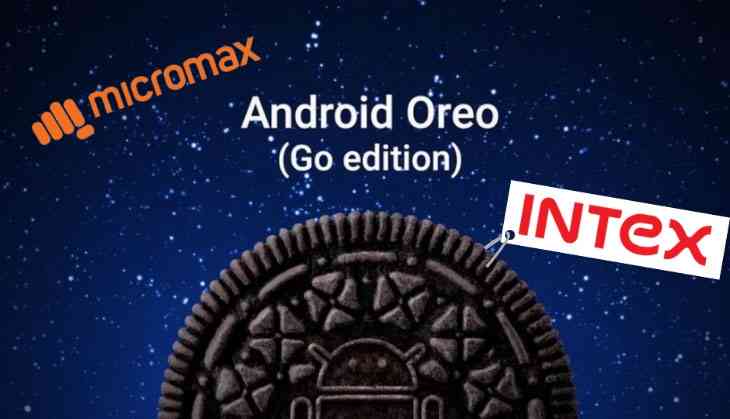 It was supposed to be a swansong for homegrown Indian manufacturer Micromax. Google launched Android Go (Oreo edition), a version of Android built specifically for low-end devices back on 5 December. Micromax was supposed to launch its very own Android Go phone – Bharat Go – on India's Republic Day (26 January) but that date has come and gone.
Just yesterday, at an event in New Delhi, MediaTek confirmed that three - MT6739, MT6739, and MT6580 – of their chipsets, support the Android Go platform and that it has a partnership with Reliance Jio for developing an 'affordable' Android Go smartphone. This news was, however, denied by sources The Mobile Indian spoke to. Catch News did speak to some officials at Google who confirmed that a JioPhone with WhatsApp, Google Assistant and more, were in the works and it is more than likely this will just be a JioPhone running Android Go.
Nonetheless, there is another homegrown manufacturer, not wanting to be left out in the cold. That company is none other than Intex Technologies. Intex Technologies was founded in 1996 and has its headquarters in New Delhi, India. The company was founded by Narendra Bansal.
Keshav Bansal, son of Narendra Bansal and Director, Intex Technologies, confirmed to Catch News that the company was indeed planning to launch an Android Go smartphone before the end of February. Furthermore, this smartphone will be unlike the Android Go smartphones waiting in the wings. For one, the smartphone will be priced higher than the deluge of Android Go smartphones about to hit the market.
Bansal told Catch News that the Android-Go smartphone(s) (he didn't rule out multiple smartphones running Android Go) will be priced upwards of Rs 4,000 with a ceiling of Rs 8,000. This compares to other manufacturers wanting to release Android-Go smartphones for less than Rs 3,000.
Here's what I had written after the launch of Android Go back at the beginning of December. "Google is enabling those budget smartphone users using "Android 8.1. Oreo devices with 512MB to 1GB of RAM" to get a near flagship Android experience. Google is promising to give these users "a better performing OS with built-in data management features and security benefits" and a set of pre-installed Google apps that are lighter and more relevant to the consumer."
There is also the looming speculation of Nokia 1, an entry-level Android Go smartphone, launching at Mobile World Congress in Barcelona.
No major announcements at Mobile World Congress
Keshav Bansal also told Catch News that the company has absolutely no plans to make any announcement at Mobile World Congress, the world's largest trade show for the mobile industry. The company is undecided on whether or not they will be having a stall on the floor, but nothing major is happening on the announcement side.
Instead, Intex is more likely to make an appearance at Mobile World Congress in Shanghai, later in the year. It was at this event, back in 2015, when Intex unveiled first smartphone touting Sailfish OS 2.0 and also showcased their Intex IRist.
Mobile World Congress takes place annually in Barcelona. This year's edition will take place from 26 February till 1 March.