Maxi-blogging: Twitter may double your character limit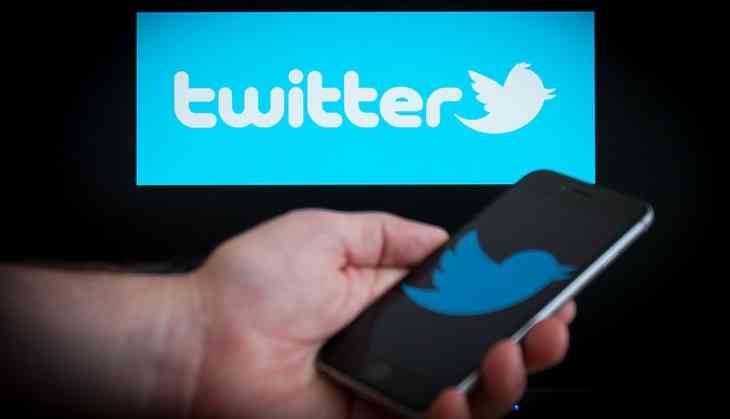 (Jaap Arriens/ NurPhoto via Getty Images)
Say 'I love you'. Now say it in Chinese: '我爱你 (Wo ai ni)'. While you needed 10 English characters, the same emotion could be expressed in three Chinese characters. Basically, you may often need to key in more if you want to say something in good ol' English. And guess who has noticed that? Twitter.
As a solution, the microblogging platform now plans to double the character limit of each English tweet to 280. Only a select few is part of a pilot project before a potential global rollout.
Asian languages such as Chinese, Japanese ad Korean though will be kept out as they are "compact languages".
Twitter Chief Executive Jack Dorsey explained the change:
This is a small change, but a big move for us. 140 was an arbitrary choice based on the 160 character SMS limit. Proud of how thoughtful the team has been in solving a real problem people have when trying to tweet. And at the same time maintaining our brevity, speed, and essence! https://t.co/TuHj51MsTu

— jack (@jack) September 26, 2017
The company's Co-founder Biz Stone also explained the move:
Originally, our constraint was 160 (limit of a text) minus username. But we noticed @biz got 1 more than @jack. For fairness, we chose 140. Now texts are unlimited. Also, we realize that 140 isn't fair—there are differences between languages. We're testing the limits. Hello 280!

— Biz Stone (@biz) September 26, 2017
Why the change? According to Twitter, only a small percentage of Japanese users, 0.4%, have 140 character tweets. Whereas, 9% of English tweets have hit the 140 character limit.
This suggests that those tweeting in English have to frequently wittle their thoughts down to be able to fit them into 140 characters and make a tweet. "Most Japanese Tweets are 15 characters while most English Tweets are 34."
Can't fit your Tweet into 140 characters? 🤔

We're trying something new with a small group, and increasing the character limit to 280! Excited about the possibilities? Read our blog to find out how it all adds up. 👇https://t.co/C6hjsB9nbL

— Twitter (@Twitter) September 26, 2017
Why is the change important? Twitter is changing what has been fundamental to the ecosystem of the social networking website for many years. The move has been motivated by the need to get people to tweet more and engage more on the website.
"Our research shows us that the character limit is a major cause of frustration for people tweeting in English," Aliza Rosen and Ikuhiro Ihara said in a Twitter blog post. "When people don't have to cram their thoughts into 140 characters and actually have some to spare, we see more people Tweeting — which is awesome!"
For now, only a select group of Twitter users will be getting the chance to tweet more of their thoughts in a single tweet. Fret not though. Thanks to Twitter user Prof9, there is a workaround for those eager to tweet more.
Here's a quick TamperMonkey script that force enables 280 character tweets in the Twitter web client.https://t.co/uUhW0CKekS

— Prof. 9 (@Prof9) September 27, 2017
Here are the steps, courtesy of The Verge:
Download Tampermonkey for your browser of choice (Chrome webstore link)
Visit this Github repository and click the raw button to install the script
Make sure the script is enabled in Tampermonkey and visit Twitter.com to tweet
It will work on the Twitter.com web client.
Back when Twitter was conceived, the 140-character limit reflected the length of an SMS (160 characters). The extra 20 was reserved for the username. A couple of years ago, Twitter was internally testing an increase in character limit to 10,000.
Alongside this, Twitter was also testing a new timeline that would show users the best tweets first instead of a purely chronological timeline. The former was chucked after much angst from the user base. The latter was introduced, albeit as an option.
Super-sized tweets aren't going down well with the power users of Twitter. It's a hallmark of the website and they feel like they are losing a part of what Twitter used to be. The brevity required them to carefully think before each tweet.
Twitter wants to increase the tweet limit to #280characters.
As a social media traditionalist, I will continue to use #140characters. Oh shi

— James Melville (@JamesMelville) September 27, 2017
*Twitter is introducing #280characters limits*

Me:

N
  O
    O
     o
     o
      o
     o
     。
    。
   .

😭

— 乃ongo 乃oy🐟 (@Ajaharoczz) September 27, 2017
No need of #280characters please. If you want to write eassy, go to Facebook or blogger. Short is classy and beauty of Twitter.

— Ganesh Shelke (@ganeshshelke272) September 27, 2017
Let's just not even pretend like #280characters is a good idea, @Twitter.

— deray mckesson (@deray) September 27, 2017
Twitter plans to double the character limit of tweets to #280characters.
Even @Jack could have used less words: pic.twitter.com/Fx7BKEPI2h https://t.co/tO0ciDQpGZ

— Matthias Lüfkens🇬🇧 (@luefkens) September 27, 2017
139 characters pic.twitter.com/WkfdXL8oLh

— Caitlin Kelly (@caitlin__kelly) September 26, 2017
Wit was long gone, the soul will leave soon. #Twitter #280characters

— Banā de Lohagarh (@kamleshksingh) September 27, 2017
This is a Long rant against #280Characters

Thanks @Twitter but no thanks.

The idea of exchanging one liners will now be replaced by one paras (shudders)

The idea of committing grave grammar mistakes will now be replaced by Grammarly checks. ALL THE TIME.

Bring back 140.

— richa singh (@richa_singh) September 27, 2017
Twitter is under immense pressure to increase the number of users on its social networking site. This might just be one of those things that stick. Or maybe not. Twitter thinks that new users will be pulled in by the 280-character limit and the company is hoping that the old faithful do not leave.
What do 280-character super-sized tweets mean? "Tweetstorms" in fewer tweets. Two jokes in one tweet. Nuanced diplomacy from our world leaders. Only time will tell.