Mankind can't seem to stop seeing robots as sexual beings. Here's proof
Asad Ali
| Updated on: 10 February 2017, 1:51 IST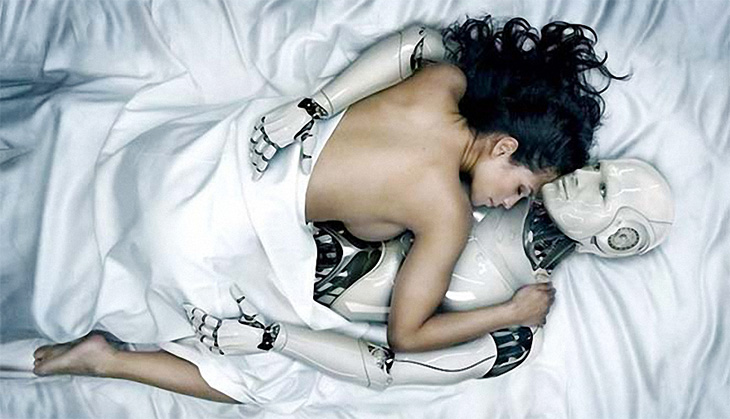 Thehuman race has always had a passion for exploring the unexplored. Imagining the unimagined.
For centuries, that was mostly centered around survival. But in our uber-modern age,with fewer diseases and problems of survival for scientific minds to tackle, researchers end up channelising their energy towards the fascinating rather than the fundamental. Some of it so bizarre, you begin to fear that we're headed for a dystopia where the world has run out of 'normal' problems to solve and in an attempt to prevent their grey cells atrophying, have to rely on manmade challenges. Like figuring out whether humans are sexually aroused by robots. Or by manufacturing a robot version of Scarlett Johannson.
Both examples are, sadly,not hyperbole. In fact, both have happened in recent times and seem to herald apart-dodgy-part-hilarious ecosystem of radical science experiments for the future.
ROBO LOVE
Humans having sex with robots has been, creepily enough, on the agenda of scientists for quite a while. The latest breakthrough comes in the form of a study by a team of Stanford University scientists. As part of this study, ten human volunteers (four female, six male) were told to follow the instructions of an Aldebaran Robotics Nao robot that had been programmed to tell participants to either point at or touch 13 different parts of its body, using their dominant hand.
Before you get ideas already, the other hand was resting on a sensor that kept a tabon skin conductance - this was to help researchers observe whether the participant was getting aroused, either emotionally or physically.
Here'ths a (positively creepy) video of one such robot instructing a participant:
Whatthey found: signs of physiological arousal increased in participants when they touched 'sensitive' parts of the robot's anatomy. It's not like they thought the robot could feel anything – merely its human shape and humanistic interaction inclined them to respond as they would to another person. 
Also interestingly, almost 80% of the participants took a fair amount of time to touch the 'private' parts of the robot. The implication? The participants responded to the robot's instructions as if it were human.
Jamy Li, one of three authors of the paper told the Independent that, "It shows that people respond to robots in a primitive, social way. Social conventions regarding touching someone else's private parts apply to a robot's body parts as well. This research has implications for both robot design and theory of artificial systems."
The experiment results were featured at the 66th Annual Conference of the International Communication Association in Fukuoka, Japan and is yet to be submitted to a journal for peer-review.
(S)EX MACHINA
A lot of us have celebrity crushes. So we put up posters or stash away high-res photographs and wallpapers in a folder somewhere on our desktops. 
But Ricky Ma is above such pedestrian crushing. This 42-year-old Hong Kong designer pumped in about £34,000 and one year of his life into what he calls 'Mark 1', a humanoid robot that is in fact a machine Scarlett Johansson. It isn't just a pretty face, either: Mark 1 can move its arms and legs, reply to Ma who speaks through a microphone, and the best part - given a compliment at how pretty she's looking, Mark 1 says a coy 'thank you', accompanied by a smile and a wink!
Ma told the Independent that, "When I started building it, I realised it would involve dynamics, electromechanics,and programming. I have never studied programming, how was I supposed to code?"
He's already looking out for an investor who'll buy a prototype, giving him more funds to build more robots. What he's received already is a slew of snide comments on Reddit for his selection of muse in robot form. You can check out the thread here. Some gems include:
"He's banged it.
You know it, I know it, everyone knows it.'
"You don't build a Scarlett Johansson robot to notbang it, that would be pointless."
"Well I didn't build her for her personality!"
"I would probably do it once and then feel really weird about it and burn it in the backyard or something."
"I would do it once and feel weird about it and do it again'
While science has been making rapid progress, if experiments like these are any indication, the future looks rather suspiciously like an oversexed machine world. And is that necessarily a badt hing? We'll find out soon.
Also reads:
Robots are somainstream, we're now having sex with them. Say hello to Sexbot
Time to break-up withViagra? New shock wave therapy may cure impotenc
Food for thought:Robots are taking over restaurants