Ultimate Ears Wonderboom is a tiny Bluetooth speaker punching above its weight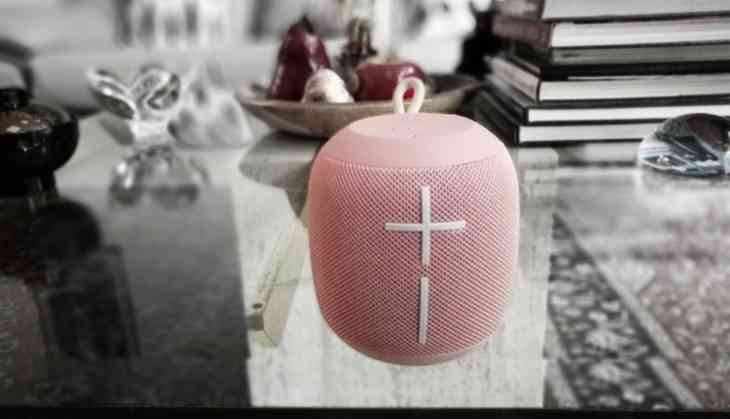 (Sahil Bhalla/Catch News)
A boombox on steroids that fits into the palm of your hand but is a little too bulky to travel with. That's Ultimate Ears' recently released Wonderboom Bluetooth speaker. Ultimate Ears is a sub-brand of Logitech, the company that makes personal computer and mobile accessories.
Wonderboom, the newest family member in Ultimate Ears' collection of portable Bluetooth speakers is available in six different colours and is water resistant. The latter isn't present in most of the competition in the price range. In India, it retails at Rs 6,999. A compelling price.
The speaker fits squarely between the UE Roll 2 (Rs 3,999) and the UE Boom 2 (Rs 12,295). The UE Wonderboom is positioning itself as a compact speaker with big sound and good bass. It's also aiming to be the 'go-to choice' for portable speaker consumers out there. Has the 360-degree Bluetooth speaker lived up to its billing? Read on to find out.
As this isn't a smartphone, one needn't talk about specifications. This is simply just a speaker that outputs great sound via a Bluetooth connection that connects to your choice of smartphone. The speaker is a compact, round, 360-degree adorable speaker. The colour choice - Cashmere Pink, Fireball Red, Lilac, Phantom Black, Stone Grey and Subzero Blue - are simply amazing. The build quality is amazing.
I can attest to that by having dropped the device more than once during my time using it around the house and on a few trips around the city.
It's a high-quality speaker ready for action. The mix of rubberized body and mesh and a weight of only 0.94 pounds, this speaker is super easy to hold in one hand. With it being drop-tested to five feet and with a IPX7 rating, it is very much prime for the outdoors.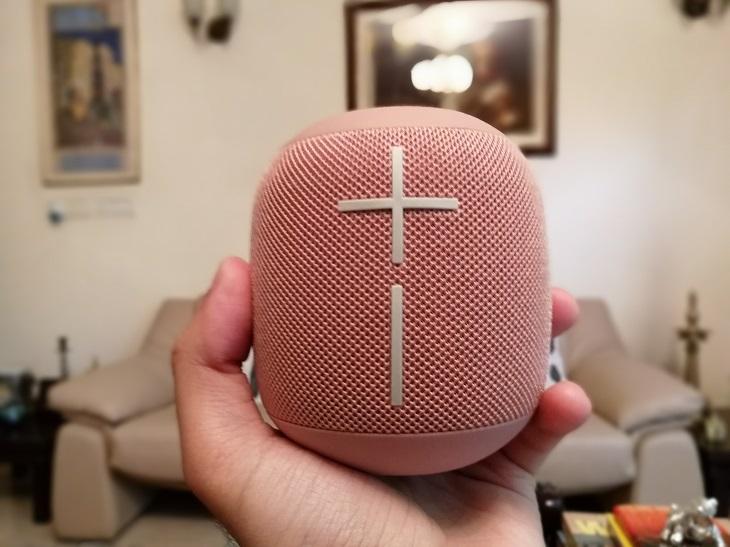 Sahil Bhalla/Catch News
Design, Bluetooth connection, controls and more
There are two large volumes on the front that are very hard to miss, a power button and one button to put the speaker in pairing mode. Right around the back is a small rubber cover that conceals the USB charging port. Sadly, the port is a micro USB one and not a Type-C.
The one bonus is that the pairing button allows you to connect two Wonderboom speakers to each other. One, on its own, is loud enough, two can drown out a party.
Finally, there's a small bungee loop on the top. Hooking it onto a backpack or a small nail in the wall was easy and convenient. The logo at the top shines like nothing else. The logo shines, not because of it being a logo, but because it doubles up as a button that pauses/plays music and even skips tracks.
Unfortunately, this device omits the aux-port and hence the only option for connecting to the device is via Bluetooth. As a double whammy, that's not the only omission. The Wonderboom lacks a microphone as well, so you can't make a call or access Google Now.
While it can't do some neat tricks, it does do one that will surprise you. It floats. Yes, it literally floats. It's waterproof and it floats. It doesn't sound the best whilst floating on water, but you needn't worry about losing the speaker when its thrown off a yacht after a couple of drinks.
The battery life on this device is pretty insane. It lasted more than ten hours between charges while I was testing it for the past couple of weeks. Even better is the Bluetooth range. I constantly switched rooms with the phone in my pocket without realising it was the one playing the music. Not a single time did the music stutter or cut out.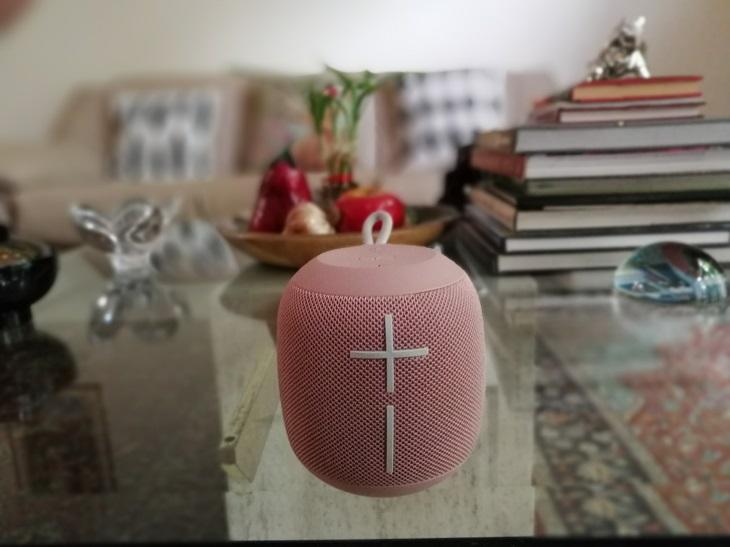 Sahil Bhalla/Catch News
Sound quality

The first thing one notices is the Wonderboom is loud. Not only is it loud, the 360* of sound vibrates on the table is kept on. From rock to jazz and even some annoying pop, the speaker handled everything. Where it faltered was when the volume was above 85%. Then the sound started crackling out. The good part is, I never needed to go past 60%-70% volume as it is very loud even at those volumes.
Let me take you through three scenarios where I used the speaker for an expanded period.
Scenario one: At a party of about ten to fifteen people. Jazz was the initial choice. Some Miles Davis, Thelonious Monk and John Coltrane. As the party went on and the alcohol started flowing, people wanted a change to contemporary music. In came the Coldplay, Green Day, Black Keys, Arctic Monkeys and many others.
Throughout the party that lasted about six to eight hours, the micro Bluetooth speaker didn't crap out once. The sound permeated through the whole room (which let me tell you, was really large), and could be heard over the drowning sounds of people obnoxiously talking whilst clacking their wine and beer glasses.
Scenario two: On a long drive from my house to my grandad's place. It was a forty-odd minute drive through the various bumps of Delhi roads. Luckily there was no traffic. The moment the car started, so did the music. What was played was the hits of the 60s, 70s and 80s. Bob Dylan, Rolling Stones, Beatles, Simon & Garfunkel and one-off hits from the rest of years.
Music was at a constant 50%, and even though my mom and I were talking, the music could be heard crooning in the background without fail.
Scenario three: My office was excited to try out the Wonderboom and so I brought it along one morning. The morning shift didn't want to hear anything loud and so we settled mostly for Coke Studio. Here again, the music played, without a break. It was pretty loud, crisp and everyone could clearly hear the words the singers were singing.
In all three scenarios, on a volume that was under 80%, the bass was balanced, the voices were clear and even without an equaliser, the device was on 'Whiplash' mode like a true champion.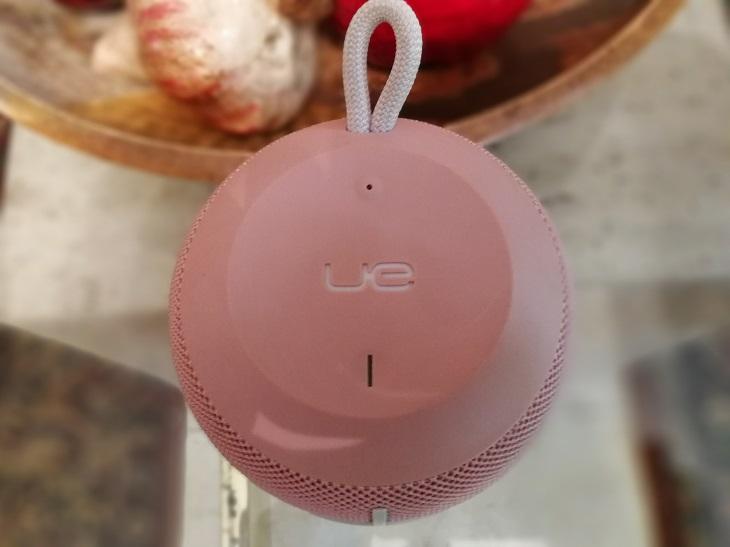 Sahil Bhalla/Catch News
Should you buy this?
Yes. I wholeheartedly recommend this one. There may be no equaliser and there may be no app, but even then, this speaker at just Rs 6,999 performs better than most of its peers.
The sound quality is impressive. It is surprisingly loud for its size and can make its presence felt in small rooms easily. It is particularly good with bass heavy music and played out anything from heavy metal to trance music beautifully. It doesn't feel rough or distorted at higher volumes too, something which is a common shortcoming in portable speakers at this price point.
This micro Bluetooth speaker punches far above its weight. The UE Boom 2 might have a better treble range and may not distort the bass at higher volumes, but it comes at an extra price. The Wonderboom is clearly worth the money over the UE Roll 2. If the UE Boom 2 comes down in price, that might be a bigger bet, but that hasn't seemed to have happened.
As for other brands, well, if you have the money and want to pay for it, most of Bose's speakers will do a better job. I have the Bose Soundlink Mini II speakers and that gives far better sound at higher volumes and a much more balanced bass at medium volume. The cost though is Rs 16,200 on Amazon India.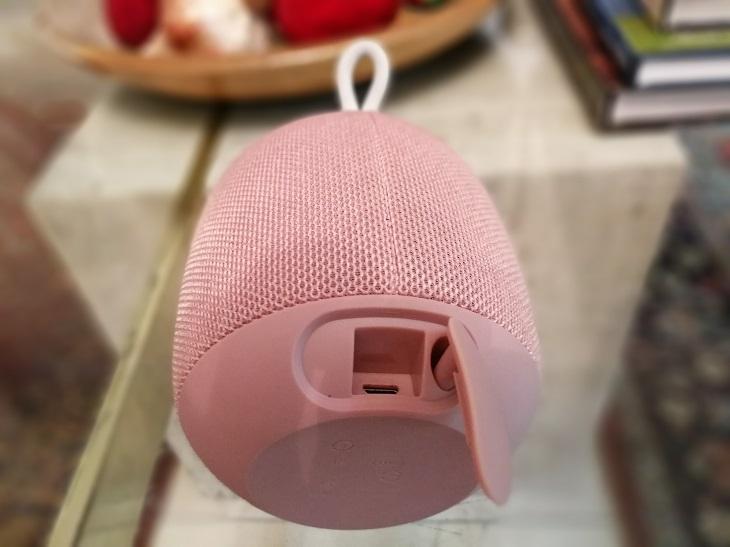 Sahil Bhalla/Catch News
Take a wild guess at which one I'll be picking up as my next Bluetooth speaker.