Karmageddon: Google may be spying on US schoolkids
Asad Ali
| Updated on: 14 February 2017, 12:49 IST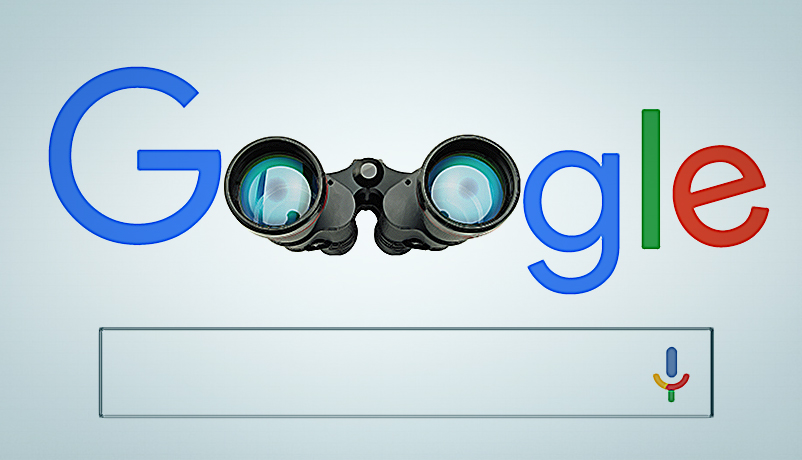 Google's spying on school kids.
Or that's what the Electronic Frontier Foundation (EFF) believe anyway. The San Francisco-based non-profit organisation that advocates user privacy, free expression and policy has filed a complaint against the internet search giant with the Federal Trade Commission (FTC), America's consumer protection agency.
EFF claims that Google has been collecting the data of schoolchildren, including personal information and their internet searches.
Read: Google, WhatsApp and Facebook are spying on you. And you know it!
This discovery supposedly was made while EFF carried out its "Spying on Students" campaign, which launched recently as well - the objective is to create more awareness about privacy issues around technology and gadgets that schools use for educational purposes.
The crux of EFF's allegation against Google revolves around its Chromebooks and Google Apps for Education suite, which includes educational cloud-based programmes. Tonnes of schools across America use the suite for students as young as seven or eight.
More alarmingly, the 'sync' feature - which Google's default settings have as 'on' - means it may be meshing personal data with school work, activities and any form of communication.
Consumer data seems the current passion of tech companies: mine it, store it, sell it, understand it, use it, and all too often abuse it.
There's no question that Google - or for that matter any tech company - would love to tap into young "potential customers".
But there are rules and this, if true, would seriously bend them, as well as hit the company's credibility.
For the time being, though, Google seems to have found some form of credible support to counter EFF's claims.
That support comes from the Student Privacy Pledge, launched in October last year by a Washington based think-tank, Future of Privacy Forum (FPF) together with Software & Information Industry Association (SIIA), a trade group for the digital content industry.
The pledge, which has about 108 signatories, outlines a number of commitments that tech service providers to schools need to adhere to. The commitment to ensure student privacy is certainly a major one.
Both FPF and SIIA have been critical - almost outraged - at the allegations levelled against Google, and have come out with statements detailing exactly why the EFF's claims (that Google has violated the pledge and is mining student info) don't hold true.
FPF Executive Director Jules Polonetsky categorically said, "We have reviewed the EFF complaint but do not believe it has merit. Chrome Sync is a setting within the control of the school IT administrator, and can also be changed by parents or students. This feature allows students to log in at home or at a library and have access to their school bookmarks, favourites and other settings." Besides, he adds, "The Chrome Sync setting is a general feature of all Chromebooks, whether purchased by schools or the general public."
Also read: Europe has a new cybersecurity law, and you'd better watch out
The complaint also says that Google violates the pledge by collating personal data like browser history and bookmarks. Mark MacCarthy, Senior Vice President, Public Policy at SIIA counters this by saying, "This information is collected at the direction of the school as part of a student's educational experience. The pledge was never intended to prevent the collection of personal information as part of students' educational experience."
However, the fact of the matter is Google has been in the docks in recent years where the FTC is concerned.
Three years ago, Google had to cough up a $22.5 million fine after the FTC ruled that the megacorp had (mis)used its digital advertising network to stalk the user-behaviour of Apple Safari users. Naturally, without their consent. Oh, and the fine was the result of another broken 'pledge.'
That pledge was made in 2010, the year Google developed Buzz and exposed its users' email contacts.
Clearly, the company isn't entirely devoid of blame. Then there's the fact that Google supposedly donated more than $760,000 to George Mason University for publishing research material and papers that were pro-Google.
There's even more: two consumer groups recently filed complaints with the FTC accusing Google of using unfair marketing tactics on children via its YouTube Kids App for ages five and younger.
And finally, there's data violation of a slightly different tangent too. Apple paid around $32.5 million in damages to customers in 2014, because of an FTC complaint that it charged kids in-app purchases without parental consent.
The fact is, irrespective of whether Google is culpable this time around or not, the number of cases where privacy is mined for information that can somehow be monetised, will only increase. And it's only a matter of time before the issues that seem distant to lesser developed countries (Chromebooks in India? haha!) will hit home hard.
More in Catch:
Facebook's new 'breakup tools' will hide your ex's new life from your feed
Govt bows to banks' pressure: why interest cuts on small savings is bad news
#COP21 may decide on 1.5 degrees Celsius target. And that's a great thing