Intex FitRist Cardio review: Fits well and tracks just enough for its price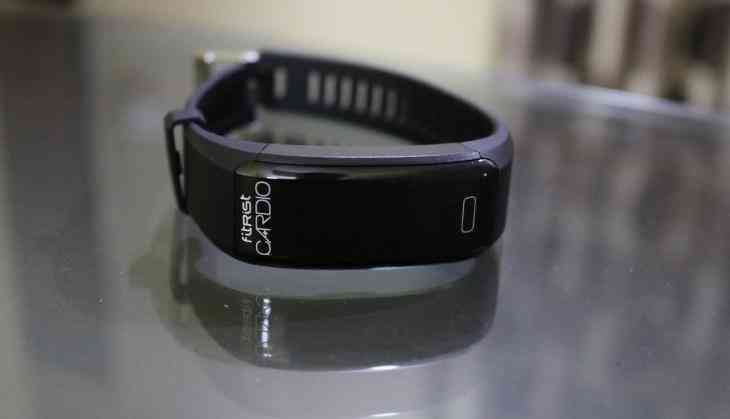 In the last year or so, fitness bands have become very popular in India. Indians have become very health conscious. Along with this, they have accepted another piece of technology to be with them at all times, besides, of course, their smartphones! Smartphone manufacturer Intex has stepped into the smart wearable market and has released a few bands under the FitRist brand.
FitRist Cardio, an affordable fitness band with a display, is the latest among these. It's available for Rs. 1,499 on Amazon India.
The competition to Intex's newest fitness band is Xiaomi's Mi Band 2 at Rs 1,999, and the Fastrack Reflex at Rs 1,830. With the likes of Fitbit out of most people's budget, read on to find out if Intex's FitRist Cardio fitness band is worth your time.
Look & feel
The Fitrsit Cardio fits comfortably on one's hand - with sweat-proof straps - and is light enough that you forget you're even wearing it. It includes a heart-rate monitor, rare at this price point but not entirely useful.
It has a display that is bright and very easy to read, which is not something one can say about the Mi Band. One twist of the wrist and the screen comes on, with all the data displayed in an easy to read manner.
There is a touch capacitive button that is hard to miss, which makes it easy to navigate through the various items on the screen. The battery life is superb compared to the competition. I comfortably got about a week of life out of the fitness band before I had to reach for the charger.
Lots of features
The band is packed full of features. It had a pedometer, so the steps being counted are fairly active (unless that app goes for a toss). It has a moderately accurate heart rate sensor. One advantage of this is that the calories burnt calculations become more accurate. There are camera and music controls in the app, but they don't work entirely well. You can set sleep preferences within the app, and the app can also turn on the anti-lost or phone-finder feature, that displays a notification if the band is beyond a 10-metre range from your smartphone.
Flicking off the wrist
I found difficulty getting the display on despite my practising 'how to flick my wrist' for three full days. Randomly, at the worst of times - like in a movie theatre - the display would turn on. Not that it is intrusive or annoying but it is still quite frustrating to have a light pop on without warning.
I wish it was as easy to master as Samsung's Gear S3 that was a treat to turn on and off. The FitRist Cardio has no off button, so you're left flicking your wrist back in the opposite direction and praying it turns off that screen.
Power-hungry app
The problem I faced with the inaccuracy of step calculations was due to the app hogging too much of the phone's power. Essentially, what would happen is that the smartphone would display a notification saying, "Intext FitRist Cardio is using too much battery" and then turn off after a while. The Bluetooth on the band would get disconnected and this would cause some steps to not be calculated.
The only solution was to make an exception for the app and then the steps were calculated fairly accurately.
Camera and music? No thanks
There are camera and music controls on the band, as I mentioned above, but the implementation is particularly useless. The camera doesn't work with the inbuilt camera app but works only within the Intex app. The music controls work only with Google Play Music, which is probably not your preferred streaming service.
Limited app
Finally, let's come to the app. While on a day-to-day basis, the app showcases data in a neat manner, when it comes to looking at your stats on a weekly basis, you're shortchanged if you want any kind of extra details. Don't expect more than just a graph that shows your weekly data.
Should you buy it?
The Intext FitRist isn't much different from any of the other fitness bands in its price range but it does more than you'd think it does, and does so well. If you just want the fitness band for steps calculation, then you'd be good to go with this one. Also, the band is very competitively priced, at just Rs 1,499. The Mi Band 2 may beat this one in battery life but that's about it. The Honor Band 3 is another good option but I'm yet to extensively test that out.
Go ahead and buy this as your first view into the world of fitness bands. Use it for a couple of months and then graduate to the Fitbits, which will allow you a much more wholesome experience when it comes to tracking all things fitness.