Honor 6X Review: Unimpressive dual-cameras on an otherwise impressive phone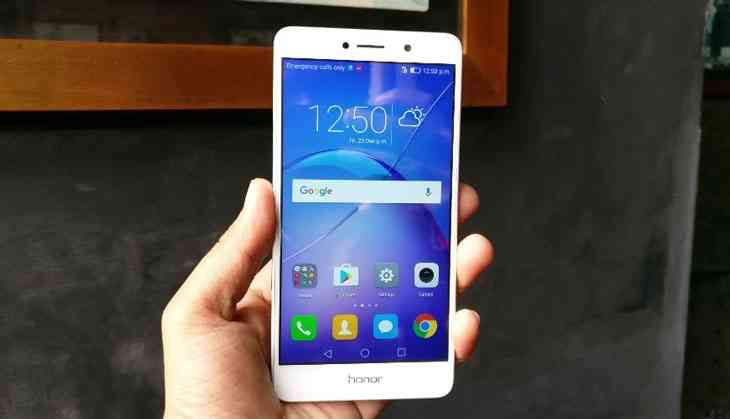 The Honor 6X is one of those smartphones where the phrase 'don't judge a book by its cover' couldn't be more apt. It's also one of those smartphones where one needs to look beyond the features touted by the brand - in this case, the rear-facing dual-cameras, because The 6X goes much beyond the specifications Huawei has chosen to play up.
At a time when Xiaomi has released its Redmi Note 4 (Rs 9,999 for the 2GB RAM version) and Lenovo's released the K6 Power (Rs 9,999 for the 3GB RAM version), it's a tough task for the Honor 6X to live up to its billing. However, it's one of those gems that you learn to love over time, even though it comes with Android Marshmallow rather than Nougat.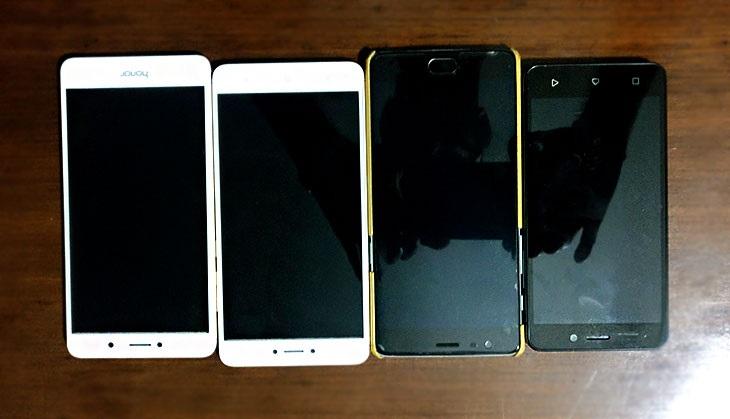 Sahil Bhalla/Catch News
Budget delight
It's no doubt that each of Huwaei's sub-brand Honor's budget offerings getting better with every iteration. Honor wants to bring mid or high-tier specifications, club them into a premium chassis and deliver them at an affordable price. Given this mandate, the 6X delivers on most fronts, including the all-important price point, but its software and skin are where it fails. With some much-needed hardware improvements, it helps to build on Honor's reputation in the budget segment.
For just Rs. 12,999, one gets a 1080p screen in a metal-clad body, a surprisingly fast fingerprint scanner (even though it's on the rear), very good internals and a decent camera. The 6X comes with a 5.5-inch 1080p screen, 4GB of RAM (good enough for gaming), 64GB of storage, a 12-megapixel rear-camera, 8-megapixel front-camera, 3,340 mAh battery, Android Marshmallow (6.0) and a 1.7GHz octa-core Kirin 655 processor.
While the non-premium design does feature metal elements, it isn't quite a full metal unibody construction. The metal back plate is accompanied by plastic edges and a plastic frame around the glass on the front. Despite the metal plus plastic body, the build quality is excellent. It survived a few nicks and bangs here and there in the course of using the phone for a month.
The only problem with the design and the metal chassis is that it makes the phone slippery. The phone is not easy to grip at all and can easily slide all over the place. If one is to buy this phone, a case with decent grip is a must.
Just as an aside, the design of the Honor 6X is near identical to what Xiaomi brought out in the Redmi Note 4. Just take a look at the photos below and see if you can spot the difference.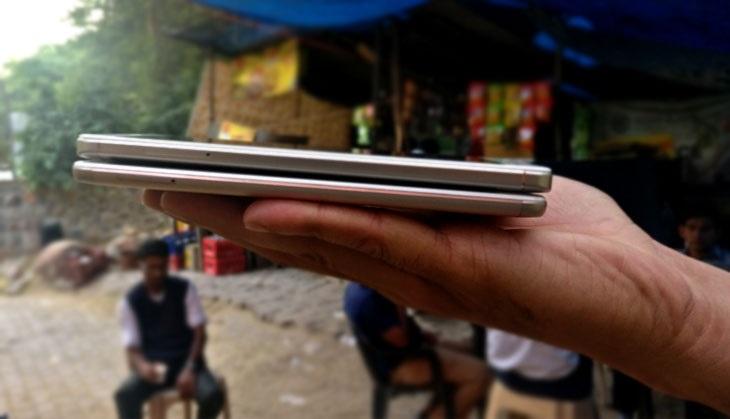 Sahil Bhalla/Catch News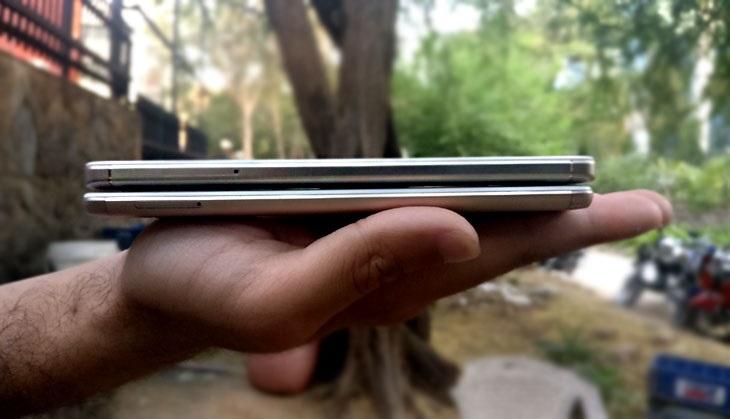 Sahil Bhalla/Catch News
Not so bright
The 5.5-inch 1080p LCD display is just fine. It's a good display with a pretty decent viewing angle. While it gets bright enough for one to use it in the outdoors, it pales in comparison to other displays and that's what annoys the most. The colour reproduction is also decent but does seem to be washed out when looked at closely.
All said and done, use it indoors and you'll have absolutely no problems while playing games and/or watching videos. Outdoors is where you'll have some trouble using the phone.
Gaming
Whilst people crave for speed, we like to go straight to Need for Speed to test the phone's performance. And it does not disappoint. It may not be the most gorgeous looking Need for Speed we've played in recent times, but it runs without a hitch (the most crucial part). It's smooth and just a fun device to play on.
The Kirin 655 backed by 4GB of RAM is ample enough for daily tasks such as shooting HDR photographs, multi-tasking, gaming and watching videos on loop. Considering the price, the performance comfortably exceeds what we were expecting.
Single speaker
The sound, however, is a disappointment. Compared to other phones in the price range, Huawei's decision to stick only one speaker at the bottom of the phone, means it doesn't stack up to its competition. The single speaker means that this phone is a lot quieter than other phones out there. The speakers are just about good enough to hear the phone ring, or when a WhatsApp notification or something similar comes in.
Bluetooth audio and headphone sound quality was similarly nothing to write home about. What's the point of watching a video with friends, thanks to the good viewing angles, if you can barely hear what is being said on the said screen?
Big fat battery
The biggest plus point of the device is the battery life it provides. With a 3,340 mAh battery, Huawei claims one can get two days with moderate usage, and 1.5 days with heavy usage. With a mix of gaming, WhatsApp calling, watching YouTube videos and checking email, I constantly got 1.5 days of life out of the phone. That is quite impressive.
Barring the Redmi Note 4, which I'm currently trialling, and the Lenovo K6 Power (which comes with a 4,000 mAh battery), nothing in the price range matches up.
Where is the Type-C connector?
What's missing on most, if not all, budget phones is the USB Type-C connector. That isn't a complaint so much as an item on a wish list for all future budget phones. Once this feature trickles down to the price range of sub-15k, budget phones will be much easier to recommend.
Disappointing camera and outdated software
It's quite a feat that Huawei was able to get dual-cameras at this price point. However, while it's decent enough for an amateur Instagram account, these photos aren't going to be getting you any awards.
The photos from the rear-camera produce accurate colours and do give a good amount of detail, but the sharpness from the photographs was simply missing. The HDR mode doesn't provide anything extra, and the front-camera is merely average.
I also went to two food festivals in Delhi. Going in with the 'Good food' mode in my hand, I thought I'd get at least a couple of quality shots, but no. The camera just tried to pop the colours of the regular photo and that gave terrible results.
Secondly, the software. Right from when the phone released until the third week of March, the Android version being used was Marshmallow (6.0). It runs Huawei's so-called Emotion UI - EMUI 4.1, which is buggy and outdated.. The phone feels zippy but is hard to navigate.
Whilst Huawei have released a beta version of EMUI 5 running Android Nougat, the EMUI software in itself is nothing to write home about.
Conclusion
For the price of Rs 12,999, this phone is hard to beat, except for the two phones mentioned above – Xiaomi's Redmi Note 4 and Lenovo's K6 Power.
If you want a phone that feels comfortable to hold, easy to use and just feels like value for money, then go with the K6 Power.
If you want a phone with good software, lightweight and good brightness levels, then the Redmi Note 4 is for you.
Huawei's Honor 6X, however, is an excellent all-round budget phone. It's got a decent camera, great build, dual-SIM, snappy processor, good gaming and some excellent battery life. It's even got a blazing fast fingerprint sensor. The only problem is that the price of the 4GB version is overpriced at Rs 15,999.