Google takes on smartphone addiction with new 'Digital Wellbeing' feature on Android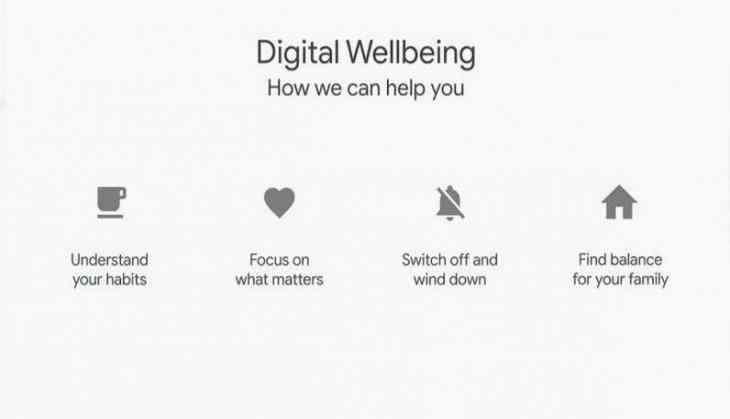 Google kicked off its annual developer conference at Shoreline Amphitheater in Mountain View, California on Tuesday, 8 May. At Google I/O, the company went full on with a whole new set of features for Android. Among them was a feature designed to manage the amount of time people spend on their devices. It may seem a little strange for a company to push for moderating the amount of time spent on devices, but we live in a time where digital addiction is a serious issue.
"Based on our research, we know that people feel tethered to their devices," Google's CEO Sundar Pichai said.
In an effort to help with 'digital addiction', Google is introducing what it calls "Digital Wellbeing". It's a collection of features that will help make your phone less addictive and more aware of exactly how much time you're spending on it daily.
To that extent, the biggest introduction is of the new Dashboard app. This lets you see, in a lot of detail, just how many times you're interacting with your smartphone. The apps shows you a summary of just how many times you've unlocked your phone or used a specific app. You can select any individual app and get a detailed summary of how you've been interacting with it on a daily basis.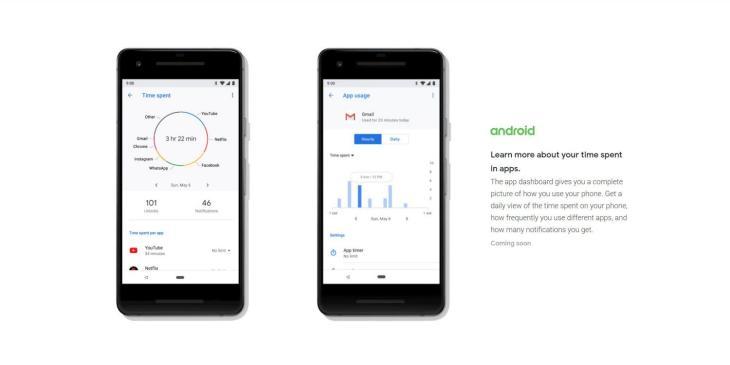 Google
Furthermore, one can set time limits - an App Timer - on individual apps, and configure apps to let you know when your self-imposed time limit is about to be hit. YouTube will urge users to take a break after a period of uninterrupted viewing. YouTube will let you know your total watch time on both mobile and desktop.
There is also a new notification digest. This is a once-daily pulse of all notifications instead of every notification as and when they come.
Other than the new Dashboard app, Google is bringing updates to Do Not Disturb. There is a new "Shush" feature. This simply silences your phone when you flip it over and place it face down on a table. It won't completely silence the smartphone and you can configure it to add exceptions for those important calls you just don't want to miss.
Wind Down is another feature where Android P can adjust the smartphone's display and set it to greyscale at a predetermined time. Greyscales aren't fun. It is, essentially, a black and white display. It nudges you until you've set your phone down and got some rest. The black and white screen, according to Google's Sameer Samat is "far less stimulating for the brain" and this helps put the phone down.
While Google Pixel users will receive the features first, the rest of us will get them later this fall.