Google I/O: From Android P to Wear OS, here's what you can expect from this year's developer conference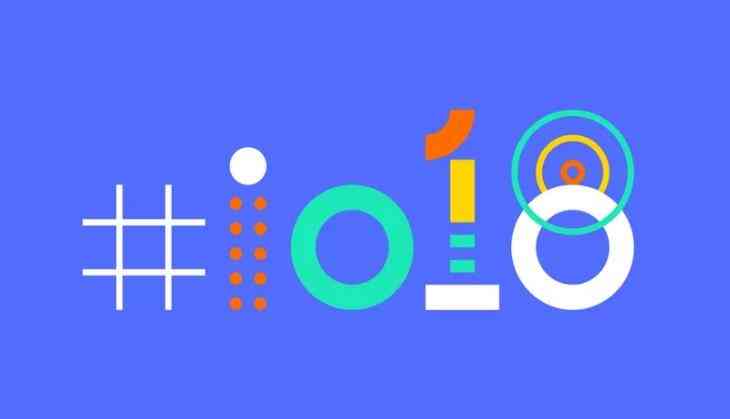 Google's annual developer conference - better known as Google I/O - is all set to kick off on 8 May and end on 10 May. The conference will take place at the Shoreline Amphitheatre in Mountain View, California. As is the case every year, Google will once again be live streaming its keynote address.
This conference is a place where we can all hear about all that Google has planned for developers. Apart from this, there will be news about what new products and services people can expect over the rest of the year. Simply put, there will be news about Android P, artificial intelligence, Wear Operating System, Google Assistant, Google TV, Google Home and much more.
Here's what one can expect from Google at this years developer conference:
Android P
The main focus of Google I/O usually revolves around the latest version of Android and this year will be no different. Android P will dominate the headlines come Wednesday, 9 May. While the developers preview has been out since early March, some more details will be known during the keynote speech.
What is already known is that Android P is a much more visual upgrade and is focused on interface design improvements. The support for notches is coming - though it will irk many - and developers will have an easier time adjusting to the new trend in mobile phone design. Then there will be AI-powered smart replies for chat notifications from all the messaging apps and support for better HDR streaming.
Finally, there is also talk of gesture-based navigation just like the iOS and iPhone. Google will be launching the beta version of Android P at the event. What won't be revealed at the event is the name Google is giving to Android P.
Google Lens
Yes, Google Lens 2.0 is coming and that's thanks to LG and its LG G7 ThinQ phone. LG has confirmed that Google will release the new Google Lens at the developer conference and that its G7 flagship smartphone will be the first to use it. While the LG G7 already has a dedicated Google Assistant button, double-pressing it will bring up Google Lens, a first in any Android smartphone.
Google Lens, simply put, is a visual search tool. It uses the device's camera to provide information about the objects it identifies.
Wear OS
Back in March, Google had rebranded Android Wear to Wear OS. This branding makes sense as Google's watches now work with iPhones. Also in March, Google had released Android P Developer Preview for Wear OS. The preview brought a dark theme and many extra features to the platform. A beta version could be unleashed upon the public at the I/O conference.
Google Assistant
There's more than a good chance that Google will bring new features to its Assistant at the conference. As of now, Google Assistant supports 15 languages, and Google could announce support for many more at the conference. Furthermore, Assistant could also come to Chromebooks.
Google Assistant has also been busy getting it to work with more smart home products. As of now, it is compatible with about 5,000 of these products and covers most of the major brands in the USA. We may see an expansion of this.
Chrome OS tablets
Acer released the world's first - Chromebook Tab 10 - a tablet running Chrome OS and Google is expected to unveil many more during the conference to take on the might of Apple and its line of iPads.
Android TV
While Google's Chromecast dongles are extremely possible, they aren't perfect. There have been heavy rumours, over the past couple of weeks, about an official Android TV dongle. This could support a remote for easier navigation of all the apps and the redesigned home screen for the latest Oreo-based version.
A Google-branded Android TV stick had passed through the FCC and that's as much an indication of its imminent launch. Google will directly compete with Amazon's Fire TV stick.
Android Things 1.0
Android debuted the final version of Android Things last month and it is fully expected to hit version 1.0 at the conference. This is Google's IoT operation. Android Things is Google's platform for all things IoT. It powers smart home products.
You can expect this and much more at the developers conference starting 8 May. Watch this space for much more from Google's annual developer conference.