From a new OS to better VR - 7 things that wowed the crowd at Google's I/O 2016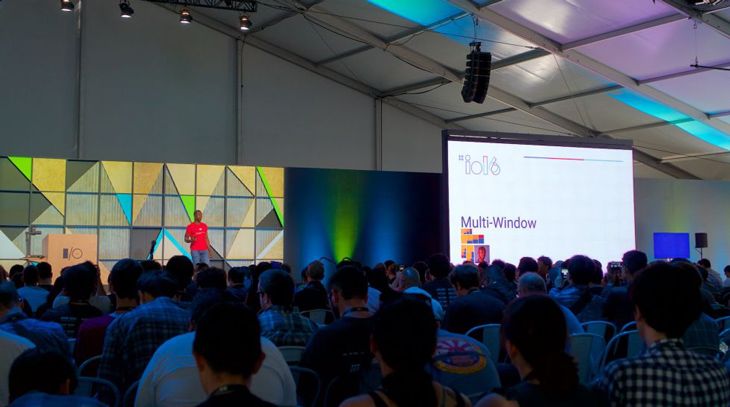 Google I/O is, quite simply, the biggest developer conference for Google and Android Nerds. It\'s so big that even Chinese tech giant (we can\'t really call them a smartphone company anymore) Xiaomi participated, making a splash with their Android-powered Mi Box. For those that don\'t know, though Google is the biggest search engine in the world, the company does a whole lot more than just that. Android is its mobile phone operating system (OS) and Chrome OS is its laptop/desktop OS. Both OS\'s are based on the Linux Kernel.
This is the event\'s 9th year, and it is bigger and better than ever. From a gender-neutral Siri competitor to two new messaging apps, Google has something for everyone. Oh, and as always, they showcased the \'smarter, faster, better\' latest version of their yet-to-be-named mobile OS, Android N.
Here are the biggest announcements from Google\'s I/O 2016 conference:
Yes, the most popular mobile OS out there is getting a welcome upgrade. It doesn't have a name yet though, and Google is inviting the public to submit their suggestions, the only stipulation being that it begins with an 'N'. Let's just hope it doesn't go the way of Boaty McBoatface.
So will it be yet another treat this time? Right after the event's keynote speech, the third developer preview was released and it is 'beta-quality' ready. Which basically means that it is a lot more stable.
The OS has taken multitasking to another level with its splitscreen feature. In addition, the notifications shade has been revamped and a lot of people are loving it. The setting menu has also been overhauled. Virtual Reality (VR) too has got some love and there's something for everyone with the new keyboard themes. Lastly, for all you serial texters out there, there are new emojis. Increased performance was expected and Android seems to have delivered again.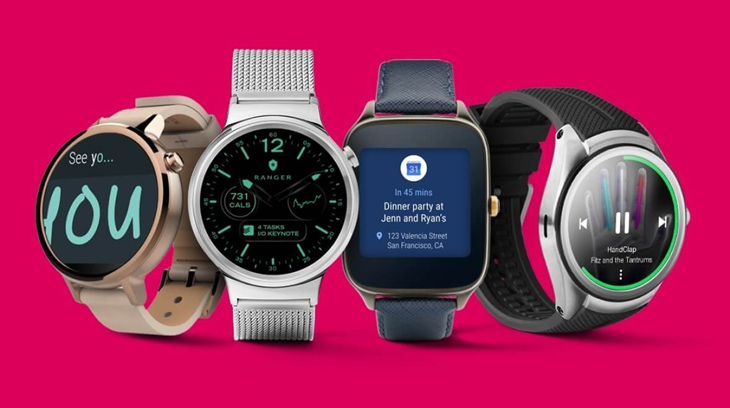 Android Wear may have launched a whole two years ago but this week it got its biggest overhaul till date. The biggest change is that the user can now make data from any app show up on the interface of the watch. Also, the watch has become more autonomous. Just for kicks, there is a tiny swipeable QWERTY keyboard, because who doesn't want to type on a tiny screen?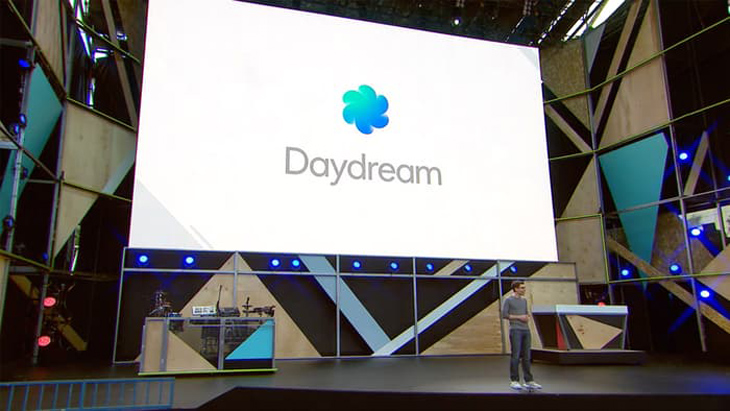 The name might throw you off but Google is doubling down on its VR platform. Daydream is a mobile platform that makes it easier for 'companies to create high-quality virtual reality experiences on Android devices'. Google is working directly with mobile phone manufacturers such as LG, HTC and Samsung to add components that are more optimal for VR.
The only limitation is that it won't work for current phones and Daydream-ready phones will only start appearing in the market starting this fall.
04
Two new messaging apps; Allo and Duo
Let's start with Allo. It's an AI-powered messaging app called Allo. This one is mobile-only and you have to sign up with your phone number. If you want, you can connect your Google account afterwards. Like all messaging apps, it has emojis as well as the ability to draw on photos and stickers.
You can also increase or reduce the size of the font. The most interesting and distinguishing feature is that the Google Assistant is built into the app, but we'll get to that later, as it deserves a whole separate discussion.
Like WhatsApp, Allo messages are encrypted. If you want end-to-end encryption there's also an incognito mode. Temporary messages a-la Snapchat as well.
Then there's Duo. Duo's is yet another Apple FaceTime competitor since, clearly, one isn't enough for Google. In fact, it now has three if you still remember Google Hangouts. It's another video chat app that's an absolute must. It's a video-only experience. There's a feature called 'Knock Knock' that allows the receiver to see a video preview of you before they even answer the call.
It's kinda like how a phone call works. When it's ringing, the receiver is technically on the call, just waiting to accept or reject. Significantly, Duo is available on both Android and iOS.
Google's Assistant has just gotten a next-gen upgrade. It's more of a chat based app than search based Google Now. It will be developed further and will rival Amazon's Echo. In today's world 20% of searches are now voice-based and so the push in this sphere makes sense. Some call it a fusion between Google Search and chat bots.
It's conversation based. Ask a question and Google will return relevant results that will make your life easier. As Phandroid says, "Assistant is geared more towards conversation. Type "what's playing tonight" and Google will return a list of nearby movies. If the movies aren't fit for the kids, say "we want to bring the kids," and Google will show you kid-friendly movies. You could then say "book us tickets," and Google will take care of the order for you. All of this is shown in a conversation flow."

What makes Google's Assistant stand out is that it isn't named based on a female unlike Apple's Siri, Amazon's Alexa, Microsoft's Cortana. There's no gender influence here. "However, despite the push for innovation that this new virtual assistant has, that's not the only reason industry members are taking note. In fact, it's stunning industry leaders more that Google is deliberately refusing to have their new product take on a gendered name," says Tech.Co.
Heard of Amazon Echo? Well now there's a worthy competitor. Say hello to Google Home. It's a small device that can do a whole lot of tasks. As Verge says, it's "a smart speaker for the smart home". It's a small speaker that essentially has always-listening microphones that can interact with a broad range of services and apps. Home relies on Google's Assistant technology. It will eventually integrate with most third-party apps.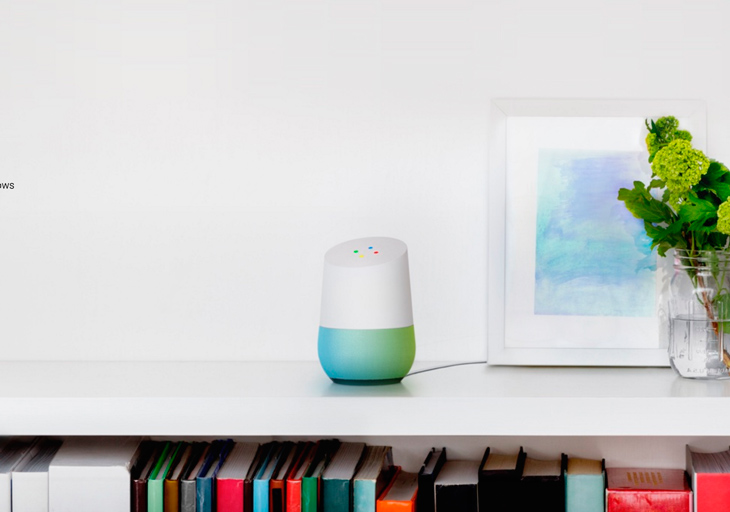 07
Android Apps on Chromebooks
The Chrome OS is finally getting some much-needed love. Since its introduction five years ago, Chrome OS, Google's internet OS answer to Microsoft's Windows OS, is finally getting what it should have gotten from the get go: native apps. "The Google Play Store, that massive repository of Android apps, is coming to Chrome OS," the Verge reports.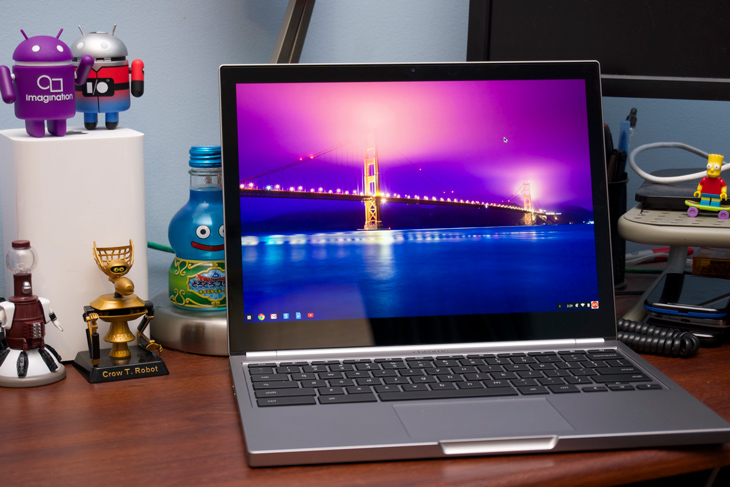 A lot more people will now be clamouring for Chromebooks and I know I will be one. Most apps are built for mobile phones but most tech bloggers have commented saying they run quite well on Chromebooks.
Edited by Ranjan Crasta