Freedom 251: World's cheapest smartphone is cheap, but not quite smart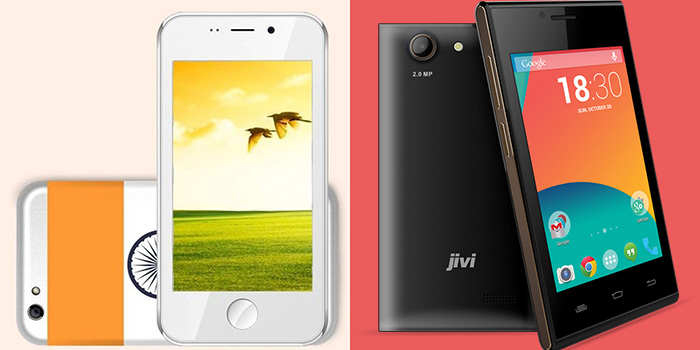 Unless you are living under a rock it's unlikely you wouldn't have heard of the world's cheapest smartphone - Freedom 251 by Ringing Bells.
Prized at Rs 251 (with a Rs 40 delivery surcharge) Freedom 251 was launched on 17 February.
Ringing Bells was set up barely five months ago by Amity University graduate Mohit Kumar Goel or Cutemohit as he is known on Facebook - and this is the second smartphone by the family. The first, Smart 101, handset was prized at Rs 3,000 and launched sometime back.
The launch at Delhi was a high-profile event attended by BJP veteran Murli Manohar Joshi. But the chief guest, Defence Minister Manohar Parrikar, was curiously missing.
The launch raised two pertinent questions: How did the company acquire the cheapest smartphone tag and whether or not the phone would be shipped within the four month time-frame given by the company?
There are other problems too plaguing the phone that have been discussed in the media. From blatantly plagiarising Apple's iPhone, to being a re-branded Adcom phone.
Here we delve into two more.
1. Cheapest smartphone tag
To have launched at this price point, Ringing Bells must be a believer in Santa Claus. Or a really clever business model no one has ever discovered.
Cost of current world's cheapest smartphone, Freedom 251, Rs 251 or approximately $4. Cost of previous cheapest Android smartphone, Jivi Mobiles JSP 20, Rs 1,999 or approximately $29.
Neither phone has any government subsidies.

A couple of years ago, the cheapest bill of material (BOM) was $30, or about Rs 2,000. A rough estimate would bring us to $15 or Rs 1,200 today.

Overheards cost a few hundred rupees more. Total now = Rs 1,400.

Therefore, Jivi Mobiles launched at a safe price of Rs 1,999, a Rs 499 profit. The Freedom 251 launched at Rs 251 which is a Rs 1,149 difference per phone.

Assuming one crore people manage to go ahead and buy the Freedom 251 smartphone, the bill would be Rs 1,149 crore for the company.

The Freedom 251 smartphone simply cannot exist at the current price point.

It will incur huge losses on every mobile sale.

Ashok Chadha, company president, says that economies of scale will majorly help for profit margins. Rs 500 will be saved by this.

Manufacturing the phone in India will bring the cost down by about Rs 400.

Selling online only saves another Rs 400.

"We wait for our platform to grow, so, that we can make money from other services," says Chadha.

Jivi Mobiles tried the same cost cutting methods a year-and-a-half ago. It didn't work at all. The phone never sold well as their primary demographic was the offline crowd and they couldn't buy the phone.
2. Will the phone ship within 4 months?
Going by the past, the phone will not ship within the four month time-frame.

No one has any hopes for delivery of the phone.

Earlier, Ringing Bells had launched the Ringing Bells Smart 101 at Rs 3,000, a 4G compatible phone.

Very few people who ordered received their handsets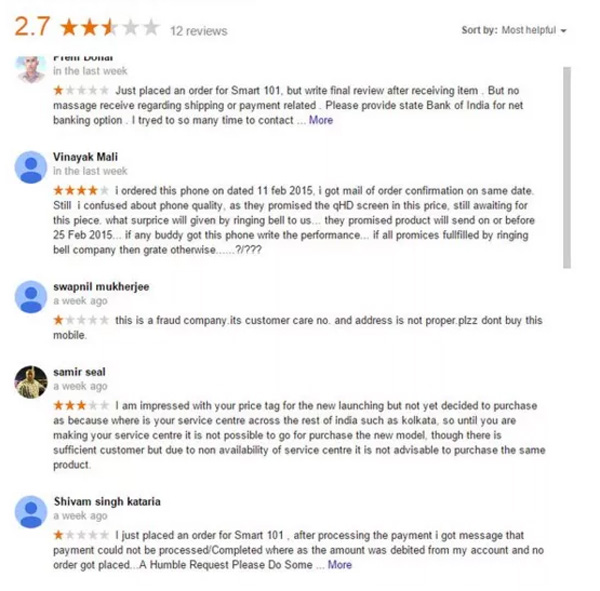 No one that ordered ever received a confirmation even if they had paid online.

Consumers were, as simply as one can say it, duped.

People who bought the Freedom 251 did at least get a confirmation in comparison.

Whether phone arrives at doorstep is a different question.

Ringing Bells' PR failed to pick up the phone when contacted by Catch. Several calls went unanswered.
Previous attempts to sell 'ultra-cheap' devices in India have failed. Whether it was the Rs 600 (or $10) laptop that ended up costing 10 times more, or $100 when it hit market or the $20 tablet that failed to capture any market share, these experiments just don't work.
Only time will tell whether or not this Freedom 251 smartphone, is a success, let alone ship to customers who have successfully ordered it.