For whom the bells toll: Company behind Freedom 251 smartphone is no more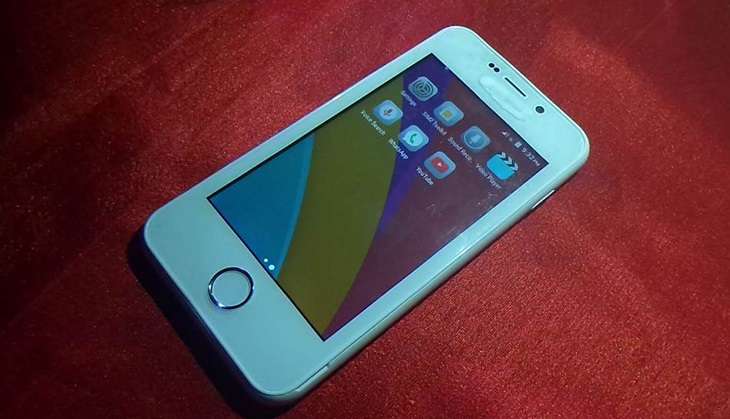 Remember that Noida-based company that stole the headlines with their Rs 251 smartphone earlier this year? Yeah, the name was Ringing Bells, and their bells are ringing no more. Or at least they're ringing to a different tune. Ringing Bells is gone but the same founders, Mohit Goel, Shashank Goel and Ashok Chaddha, have now set up a new company called MDM Electronics Private Limited. As per some reports, CO Dharna Goel has reportedly quit the company along with Sumit Goel.
MDME
On 7 December, the new company, MDM Electronics Pvt Ltd was incorporated. According to a report from Teleanalysis, the company has an authorized share capital of Rs. 25,00,000 and paid up capital of Rs. 2,000,000, with its registered office in Kailash Colony, New Delhi. Why the shift from Noida to Delhi? Maybe because angry customers, journalists, taxmen and others have already stormed their previous office in Noida.
According to the latest report from BGR, the makers of Freedom 251, Ringing Bells have denied claims of the companies closure. They claim they are very well in the market and that MDM is a "separate entity with its own objective". Furthermore, they claim to have made 70,000 smartphone deliveries and are making an effort to deliver more smartphones in the upcoming months.
A quick scan of social media and media reports and one cannot find anything about the smartphone. Nothing. In fact, there are more positive reviews of MSG: Lionheart than there is mention of Freedom 251 deliveries. The 70,000 phones seems like yet another ploy to keep the company in the media and buy the owners more time to get MDME to where they want it to be.
A proud history of failure
Ringing Bells Private Limited was registered on

16 September, 2015

in Noida, Uttar Pradesh. It instantly rose to fame as it announced the cheapest ever smartphone at just Rs 251. Cheaper than most Uber taxi rides to your office. It was a 3G compatible smartphone.

They had a definite presence on the Ministry of Corporate Affairs website. The promoter's family was from Western UP and for the past three generations have been in the business of agricultural commodity products such as dry fruits, sugar, spices, rice and the like.

As of February of 2016, the company claimed to have 300 direct and 2,000 indirect employees and charted out an expansion plan in line with market demands. In February, the company was sued for not 'honouring contract' by call center service provider Cyfuture.

At some point, Goel asked Prime Minister Narendra Modi and his government for help and funding. "The government can make the phone - under our Freedom brand - from some other vendor. I have no objection to it. To make such phone for every Indian citizen, the government needs to allocate funds from its Digital India initiative."

The eventual release of the phone was a complete failure. The phone was merely a rebranded Adcom device that was available for Rs 3,999. It had the logo hidden with whitener.

Then, some people, including BJP MP Kirit Somaiya, claimed that the phone was a scam. Somaiya had levelled allegations against the company and even said it was a 'ponzi bogus company scam'. Some people who ordered the phone online, never even received a confirmation. The Telecom Ministry launched an investigation and found that the phone's cheapest selling point would be $34 (Approx. Rs 2,300).

In July, Ringing Bells held a swanky event at The Lalit Hotel in New Delhi wherein they launched a TV priced at just 10k. As we know, that never saw the light of the day either.

By August, the company had delivered 5,000 of these Freedom 251 phones and announced that it would 'proudly' deliver 65,000 more devices to those who booked the phone with cash on delivery option. This fell short of the companies original plan to deliver 25 lakh handsets before the end of June. In their defence, the company received over seven crore registrations before the payment gateway gave way.

The company was summoned over a cheque bounce case by a Delhi court earlier this month. Apparently, Ringing Bells had issued a Rs 2 crore cheque to Aryan Infrastructure. Naturally, considering the company's track record, it bounced because of insufficient funds. This lead to the legal notice. The next hearing of the case won't take place until 28 April.

As of 15 December, some of Ringing Bells' products are still available for sale on Amazon India's website. See screenshot below:
Amazon India screenshot
Their website doesn't open though and none of the phone numbers are working. Their office, still listed on Google Maps as being in Sector 63, Noida, is most definitely locked with any point of contact far removed from it. Last time the company tweeted was on 5 October for a Gandhi Jayanti contest. The former company's smartphone did top Google India for the most searched smartphone in 2016.
We don't know in which direction the new company MDM Electronics Private Limited will go, but if their track record is any indication, it will go the same way as Ringing Bells. Let's just hope that this time, it isn't the epic disaster that Ringing Bells was.