Flashback 2016: Behold NASA's best photos of Earth clicked by astronauts
Catch Team
| Updated on: 11 February 2017, 5:47 IST
The Earth Science and Remote Sensing Unit at NASA's Johnson Space Center in Houston, Texas have picked their top 16 photos of Earth from International Space Station for 2016.
Given that this is NASA we're talking about, expect these pictures to be nothing less that breathtakingly spectacular, and quite literally out of this world.
These beautiful photographs show cities like Dubai from space, amazing natural features like Lake Urmia in Iran and some stunning man made features, such as Lake Nasser in Egypt. What's even more baffling is that the 16 pictures, released initially as a video slideshow, were all taken from the space station's windows by astronauts, and not by satellites in orbit.
The International Space Station orbits 255 miles (410 kilometers) above the Earth, offering a perfect vantage point great photography for astronauts seeking a passtime. Looking at weather systems or landscapes from that perspective, one can see large scale structures invisible from the ground, such as dune patterns in deserts or the perfect crater structure of Japan's Mt. Fuji.
Here's a look at these 'otherworldly' images.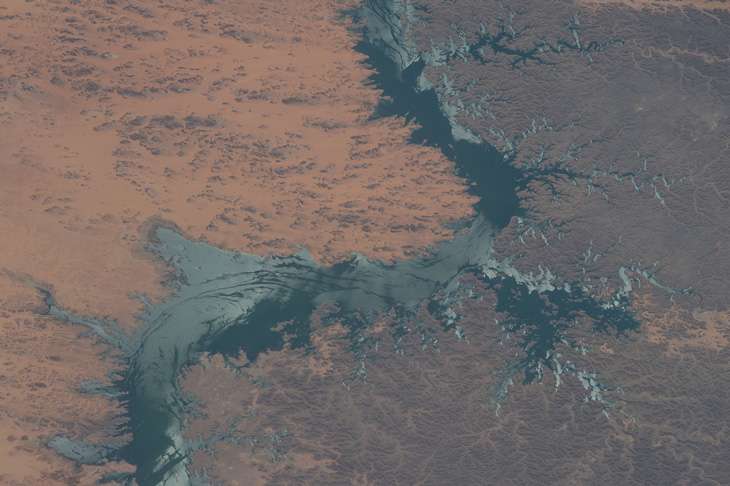 This photo of Lake Nasser in southern Egypt was taken from the International Space Station. (NASA / Flickr)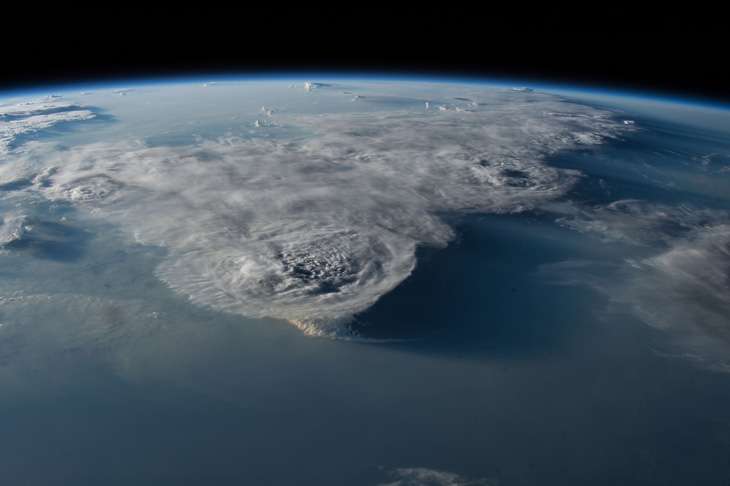 This photo of thunderstorms over the South China Sea was taken from the International Space Station. (NASA / Flickr)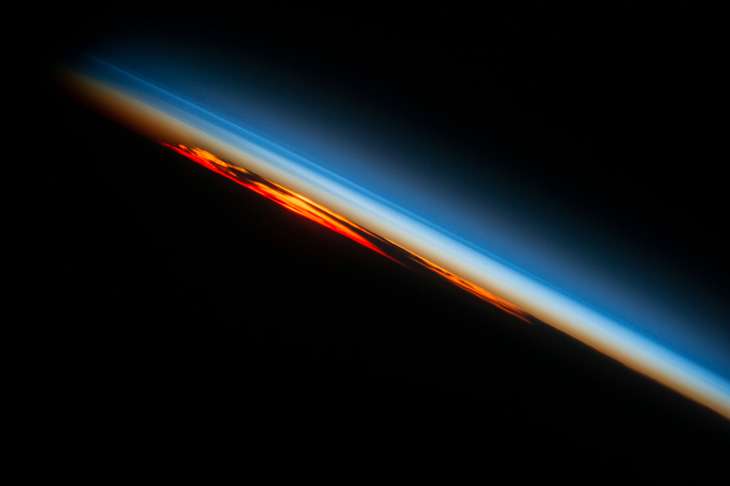 This photo of sunset over the southern part of the Atlantic Ocean was taken from the International Space Station. (NASA / Flickr)
This photo of Dubai and the northeastern United Arab Emirates at night was taken from the International Space Station. (NASA / Flickr)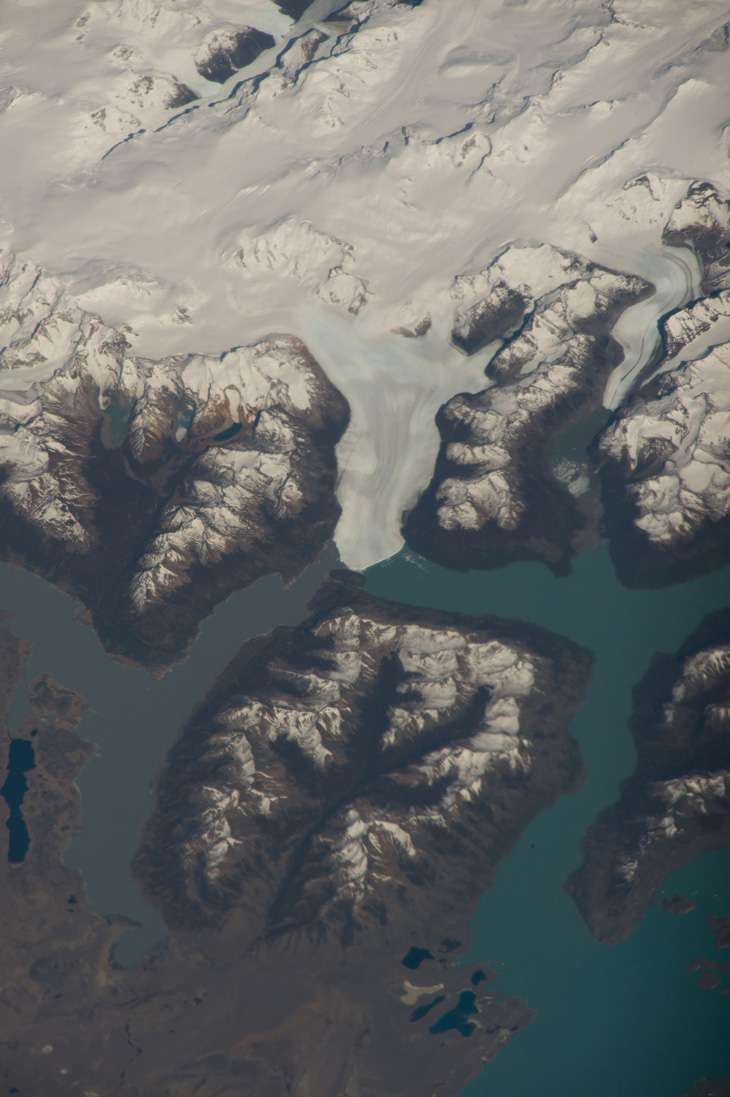 This photo of the Perito Moreno Glacier in Argentine Patagonia was taken from the International Space Station. (NASA / Flickr)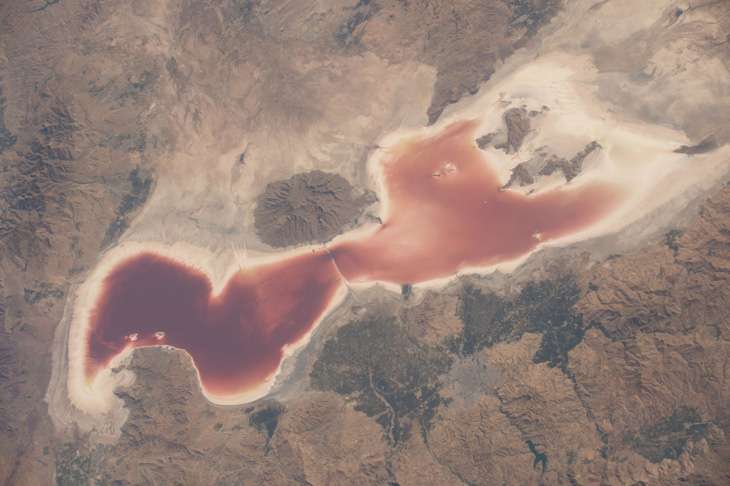 This photo of Lake Urmia in northwestern Iran was taken from the International Space Station. (NASA / Flickr)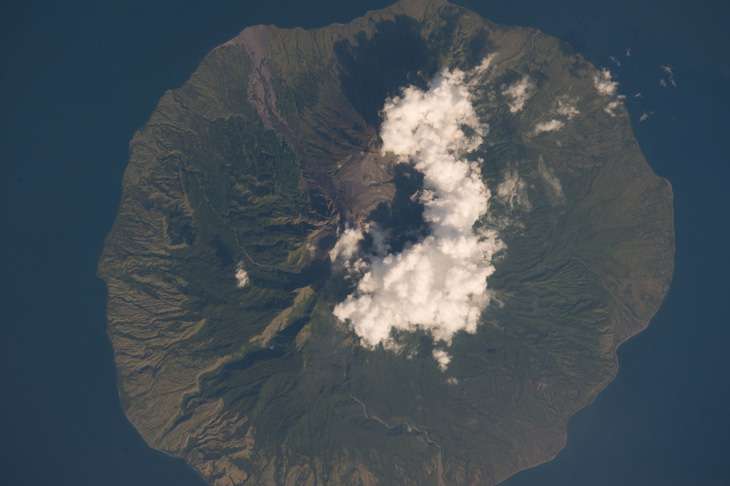 This photo of the Sangeang Volcano in south-central Indonesia was taken from the International Space Station. (NASA / Flickr)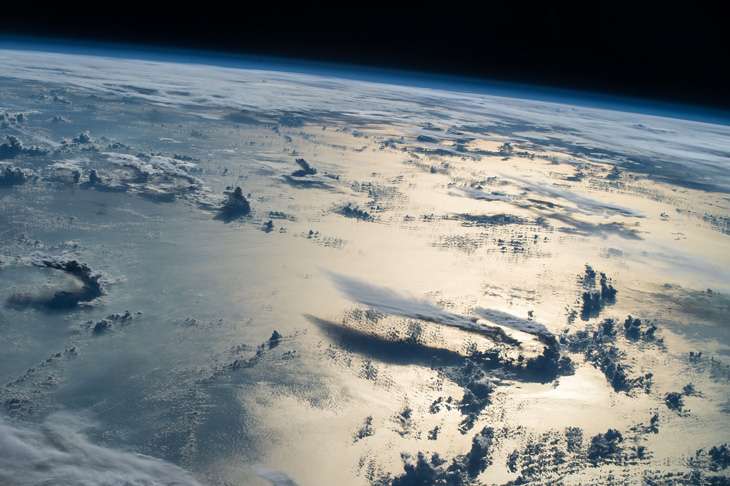 This photo of sheared thunderstorms over the Philippine Sea was taken from the International Space Station. (NASA / Flickr)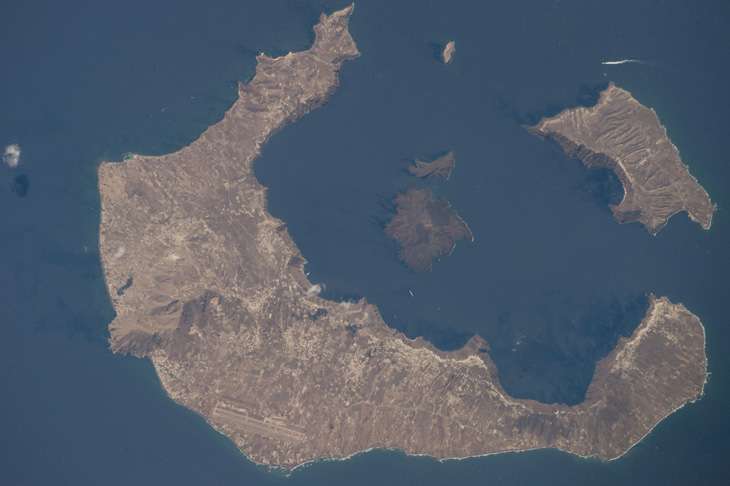 This photo of the Santorini Caldera in southeastern Greece was taken from the International Space Station. (NASA / Flickr)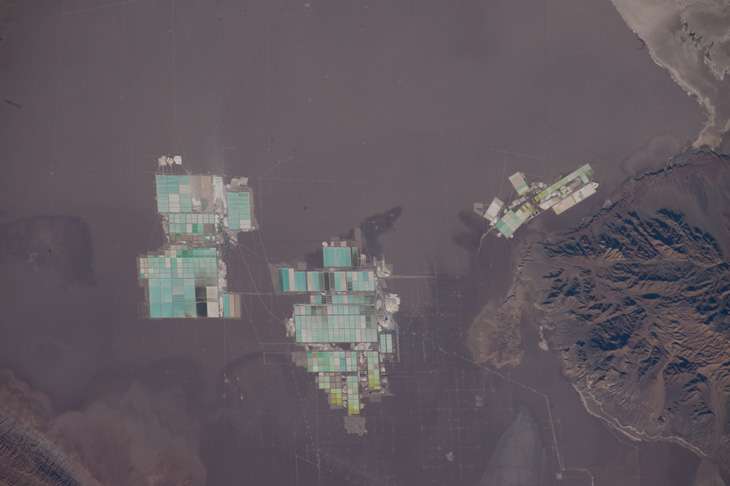 This photo of the Salar de Atacama salt works in Chile was taken from the International Space Station. (NASA / Flickr)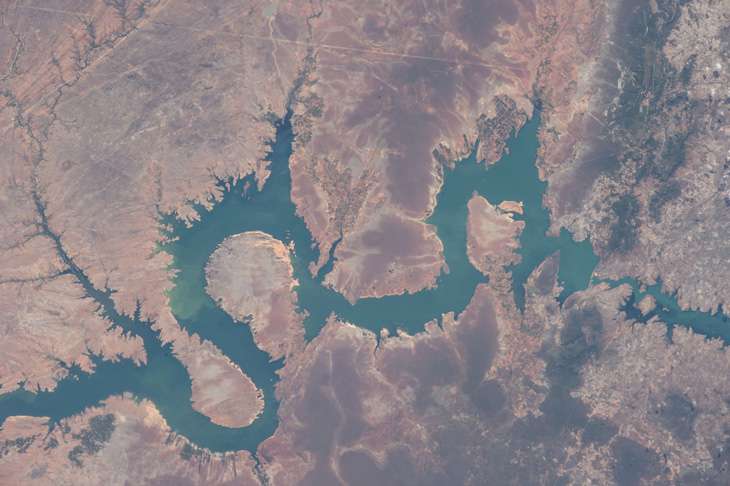 This photo of the Itaparica Reservoir, on the Sao Francisco River in eastern Brazil was taken from the International Space Station. (NASA / Flickr)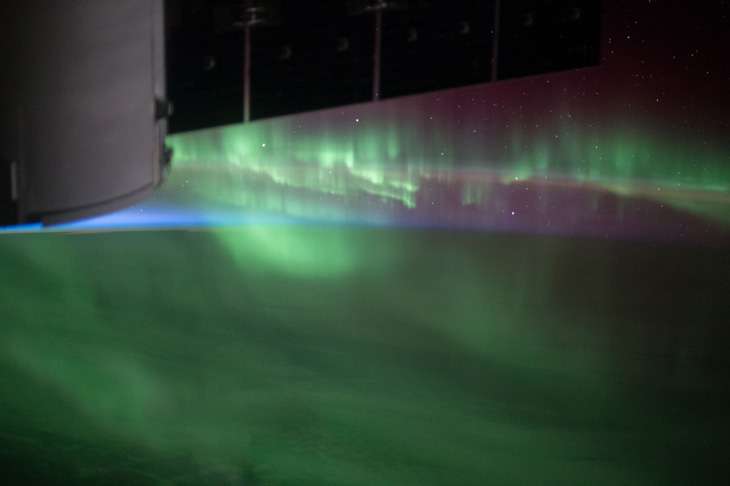 This photo of the Aurora Australis over the ocean south of western Australia was taken from the International Space Station. (NASA / Flickr)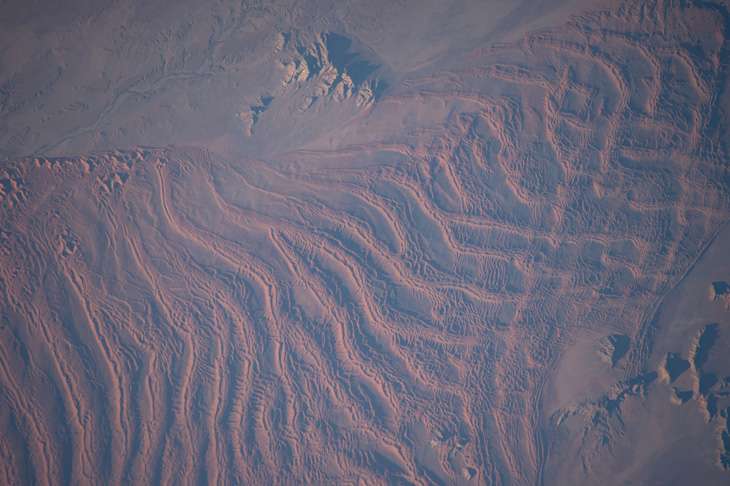 This photo of theNamib Desert in southwestern Africa was taken from the International Space Station. (NASA / Flickr)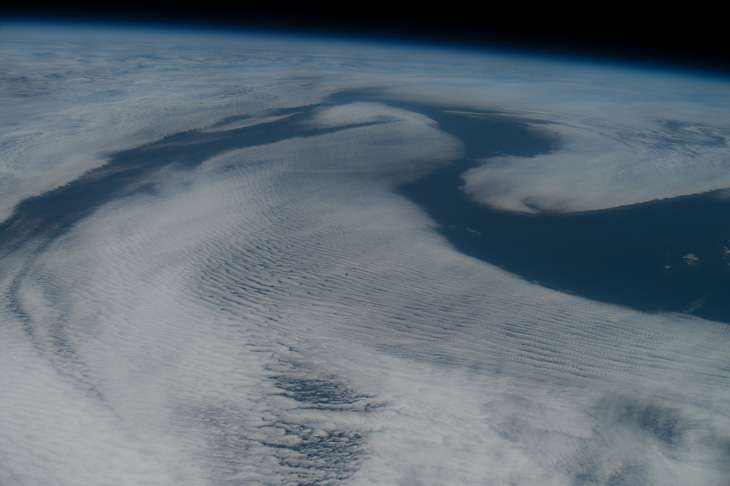 This photo of a Stratus cloud field over the northeastern Atlantic Ocean was taken from the International Space Station. (NASA / Flickr)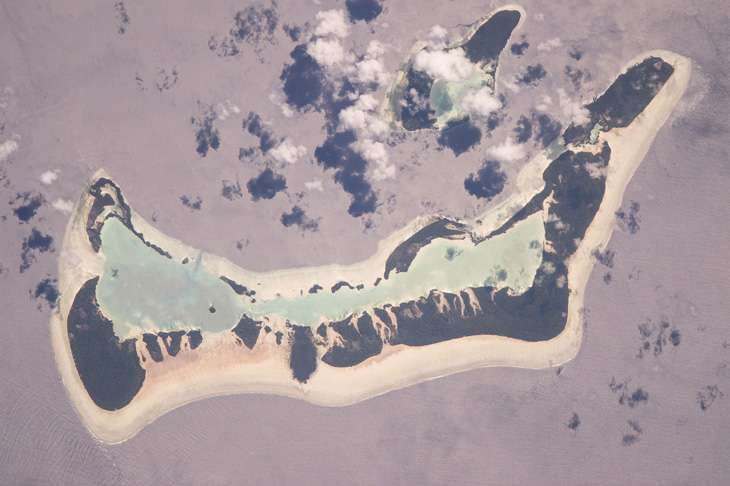 This photo of the Weda Island Atoll in northeastern Indonesia was taken from the International Space Station. (NASA / Flickr)