Elon Musk teases Tesla's entry into India, but will it really happen?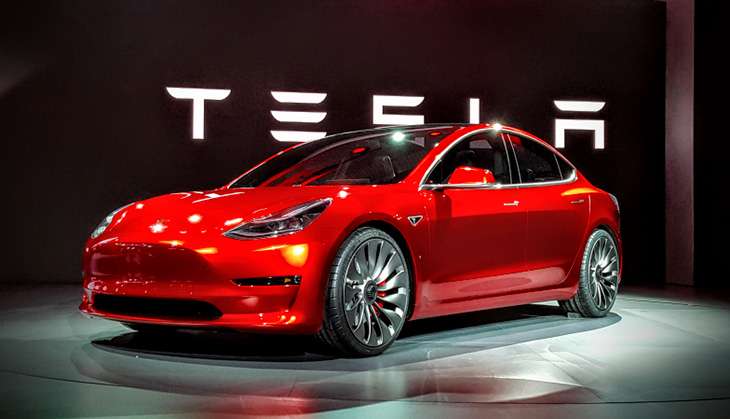 The Tesla juggernaut just doesn't stop. Last year, the electric car maker allowed prospective buyers around the world - specifically in India, Brazil, South Africa, South Korea, Singapore, New Zealand, and Ireland - to pre-order the Model 3, with a down payment of US $1,000. The starting price of the car is $35,000 (approximately 23.5 lakh rupees).
Just reserved the Tesla 3 in India & looking forward to the Test Drive. CreditCard already charged. Too much excited pic.twitter.com/WBVJIYKNyL

— Amit Bhawani (@amitbhawani) April 1, 2016
It was no prank. it is real ! Looking forward to drive a Tesla Model 3 in the near future :) pic.twitter.com/uRGodOGvKK

— Varun Krishnan (@varunkrish) April 2, 2016
Now, the company is ready to make good on its offer. Company founder and CEO Elon Musk replied to a tweet by Ishan Goel, saying that Tesla was aiming at entering the Indian market by "summer this year".
@goel_ishan Hoping for summer this year

— Elon Musk (@elonmusk) February 7, 2017
Musk has also confirmed that the company would roll out its Supercharger network across India.
@IndiaToday Will include India-wide Supercharger network

— Elon Musk (@elonmusk) April 1, 2016
The obstacles in Tesla's way
Back in September of 2015, Prime Minister Narendra Modi had visited Tesla Motors' Silicon Valley plant. There, Modi met with Musk and discussed the issue of renewable energy. Barely a month later, Musk tweeted about his eagerness to start manufacturing in India.
"Given the high local demand, a Gigafactory in India would probably make sense in the long term," Musk said in a tweet.
With that level of positivity, you'd be right to wonder why it's taken Tesla so long to enter the Indian market. The answer is that Tesla wanted to enter the market earlier, but, for reasons unknown, has yet to do so. In fact, Musk had earlier tweeted that the company would enter the Indian market before production of the Model 3, but that deadline has already been and gone.
Another thing that is standing in the way of Tesla's making it to India's roads, is their cost viability.
Tesla's cars will carry with them an import duty. India levies around 125% duty on imported vehicles, and this is sure to lose more than a few potential customers.
This potential drawback could deter the automobile manufacturer from entering the Indian market.
Will the Indian government sweeten their entry by slashing import duties for electric vehicles? Tesla will certainly be hoping so. With India being a signatory to the Paris Accord and air pollution levels in major Indian cities soaring, the government has enough reason to aid Tesla's entry.
Given that electric cars have come and gone (Mahindra e2O, Mahindra Verito and the Reva) without much success in the past, the government could use Tesla's entry to kickstart the Indian interest in the electric car sector. With an India-wide charging network being built, the sector is more primed for success than ever.
Right place, right time
If Tesla really does deliver on its promises, and launches its much-awaited Model 3 in India, it will be way ahead of the competition.
Not just that, Tesla's electric car USP fits in perfectly with the aims of the NDA government.
In a statement in March 2016, Power Minister Piyush Goyal said that "India can become the first country of its size which will run 100 per cent of electric vehicles. We are trying to make this programme self-financing.
"We are meeting in first week of April and see (if) India can be 100 per cent on electric vehicles by 2030. We are trying to see if we can monetise the savings then you will have use cheaper electricity for charging of your cars."
According to an article in Trak.in, 50 lakh electric cars are to be introduced on the roads by 2020. "As per a high-level proposal created by the Ministry of Transport, around 50 lakh electric vehicles would be introduced on Indian roads by 2020, thereby completely transforming the transportation and energy landscape of India".
As a part of this 'pilot' proposal, 1,200 charging points will be created through a Public-Private Partnership (PPP) model, and it seems like Ola has been selected for this initiative. "The pilot project is likely to begin in Nagpur this month and charging points will be set up at fuel stations in the city," reads one report. Ola will be introducing 50 electric cars and, depending on how it goes, increase the number in the near future.
The Society of Indian Automotive Manufacturers (SIAM) has said that India's automotive sector is worth $74 billion today and is expected to achieve a turnover of $300 billion by 2026, which, along with the thrust on electric vehicles, could make it a gold mine for Musk's Tesla.