Despite violating net neutrality, 4 million people pre-book Reliance JioPhone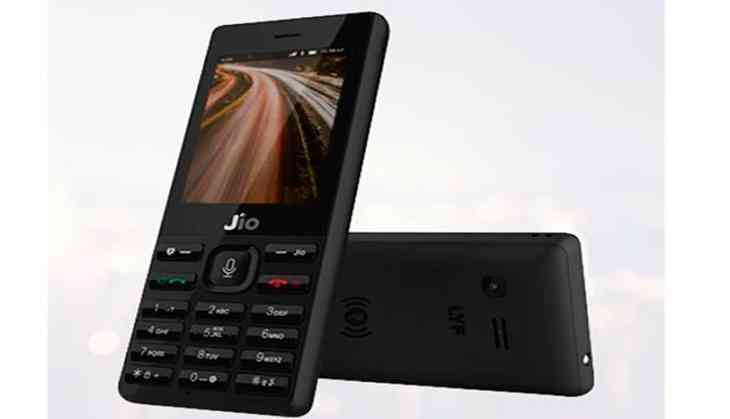 JioPhone launched to much fanfare after Mukesh Ambani's thumping announcement of a 'free' 4G VoLTE feature phone at Reliance's AGM on 21 July. Pre-booking for the phone opened on the afternoon of 24 August and the website was immediately facing downtime due to the huge inflow of traffic. The pre-booking was huge. As many as 3 to 4 million units were booked before Reliance had to completely halt the pre-booking process. The company has assured customers that bookings will resume, but no specific date has been given so far.
According to an India Today report, people who were able to pre-book a JioPhone will have to wait just a little bit longer for their devices than originally estimated. The delivers that was supposed to start in the first week of September have now been delayed by around a week. JioPhone's will delivered on a first come-first serve basis.
JioPhone is an "effectively free" 4G VoLTE feature phone. Customers who wish to book one of these JioPhone's will have to pay Rs 500, adjustable against a refundable security of Rs 1,500. Jio will refund the money on the return of the phone after three years.
All this high demand comes despite opposition telcos claims that the JioPhone violates net neutrality and is a serious "threat" to the industry. This also comes amidst competitors in the industry saying they'll launch their own 4G feature phones at dirt cheap prices. One them has already been launched in the market. itel Mobiles and Vodafone have tied up to launch a 'free' 4G VoLTE feature phone.
Violation of net neutrality
India's top two telcos have accused Reliance Industries' JioPhone of violating the principles of net neutrality. They are saying that telcos providing SIM-locked handsets with limited apps under their own tariff plan are as good as a "walled garden".
The comments came during the Telecom Regulatory Authority of India's (TRAI) open house discussions around net neutrality and could be the beginning of another round of warfare between the incumbent telecom player and the newest entry into the sector.
"It's locking customer because he would come to know that he cannot delete or add an application. This should be a free choice for the customer who can use the device wherever he wants to, otherwise, it is equivalent to blocking, which is a more serious issue than throttling," head of regulatory affairs at Bharti Airtel, Ravi Gandhi said
"The device and the ability or inability to load or unload or offload certain kind of application is clearly discriminatory," Idea Cellular's chief corporate affairs officer Rajat Mukherjee said.
Those backing net neutrality say telecom operators should not discriminate between any time of content on the basis of speed or cost. On the other hand, the telcos are adamant that they should have the right to charge for content as per commercial agreements between them and the content creators.
"Today, there are network providers who are offering devices also in a bundled case, in a way you're not giving the customer the choice, or you are in some sense influencing his choice to have a device which is restricting. Can that be a case (of net neutrality violation)," TRAI chairman Ram Sewak Sharma said, questioning all the stakeholders present in the open house.
Reliance Jio for their part is claiming that there is unrestricted access to the internet and that since the mobile operating system is new, it will take time to evolve and for more apps to be added.
TRAI has said they need a month's time before they can send their recommendations to the government. The government is waiting for the report before forming a framework on net neutrality.