Comeback story of 2017: HMD Global sold more Nokia mobiles in 2014 than HTC, Sony, Google & OnePlus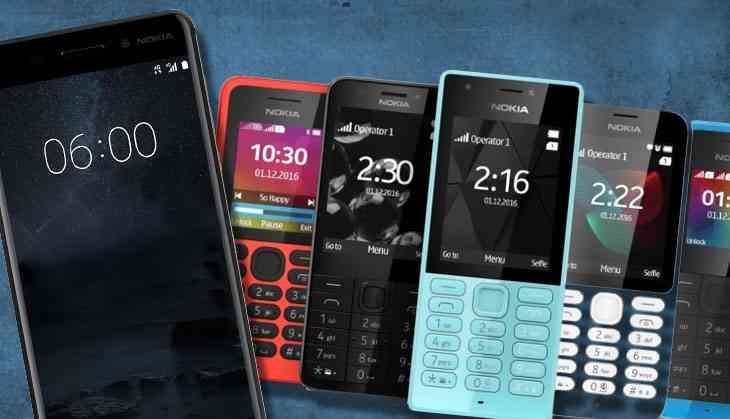 It was in 2016 when Nokia broke away from the shackles of Microsoft. Finnish company HMD Global took over the exclusive rights to the mobile phones from the Nokia brand. A year later, it seems that the turnaround, executed by HMD Global has been worth the ride.
Counterpoint analyst, Neil Shah took to Twitter to give the good news and called it "a huge comeback story".
Counterpoint has released a revised report and stated that Nokia has gone from 0% market share in Q4 of 2016 to 1% market share (good enough for #11 on the list) in Q4 of 2017.

Here's what the report has stated:
#1 feature phone brand - 15% share (contributed to the growth of the global feature phone market in 2017)
1% market share, good enough for #11
Overall, Nokia was the #6 mobile phone manufacturer with a 5% market share (combined smartphone and feature phone)
Some major growth markets for @HMDGlobal in Q4 2017:

overall phones:
#1 in Vietnam and most Middle East markets

Smartphones:
#3 in UK for first time
Top 5 in Russia, Vietnam & Most Middle East markets

Feature Phones:
#1 Globally and Most European, Asian & Middle East markets

— Neil Shah (@neiltwitz) February 12, 2018
What was most interesting from the report is that HMD Global sold 4.4 million smartphones in Q4 of last year. That performance was good enough to outshine all of these companies individually:
HTC
Sony
Google
Alcatel
Lenovo
OnePlus
Gionee
Meizu
Coolpad
Asus
Nokia, being just one year old, has done what many other manufacturers couldn't. Yes, HMD has relied on the brand recall and nostalgia for some of its sales (it did release multiple variants of the Nokia 3310) but it is the solid lineup of smartphones - Nokia 2, Nokia 3, Nokia 5, Nokia 6, Nokia 7, Nokia 8 - and many feature phones. In fact, Nokia has sold 20.7 million feature phones in Q4 of 2017.
Combined, HMD Global shipped 25.1 million mobile phones, a growth of 54% quarter-over-quarter.
This should be one of the most successful comeback story for a brand after falling off the cliff. Still some strong muscle memory out there. However, kudos to @HMDGlobal to leverage this and scale the brand, product, operations really well in just 12 months.

— Neil Shah (@neiltwitz) February 12, 2018
Nokia, could have put all its eggs in one basked - nostalgia - but it chose not too. In fact, it focused on some innovations - OZO Audio and Bothie - and took the stock Android route, that helped it gain a lot of new fans.
With HMD Global set to launch multiple Nokia mobile phones at Mobile World Congress later this month, time will tell whether or not 2018 adds to the success of the brand or not.