Chill! No more envy: Netflix is now in India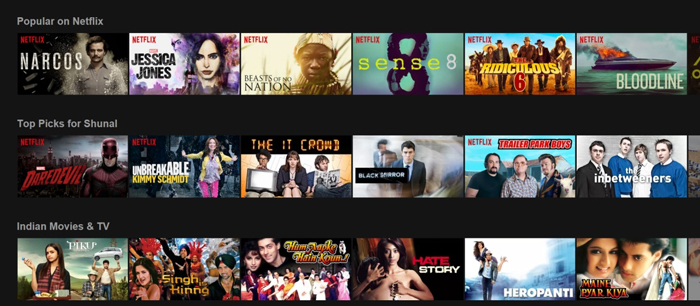 More entertainment
Netflix is now available from 130 more countries, including India
China will, however, remain out of the loop
The video streaming service was already on in 60 countries
More in the story
Does India have enough bandwidth for Netflix?
What are the challenges for Netflix in India?
It was one online video streaming service Indians were jealous that the United States and a select few could log on to. Netflix. The jealousy became a thing of the past this morning.
During his Consumer Electronics Show keynote, Netflix Chief Executive Reed Hastings turned on the switch for Netflix for 130 new countries, making it the biggest global launch so far. Netflix was already available in 60 countries.
"When I travel the world outside of these 60 countries, the number one question I get is: When is Netflix going to be available here?... Today, I am delighted to announce that while we have been here on stage at CES, we switched Netflix on in Azerbaijan, in Vietnam, in India, in Nigeria, in Poland, in Russia, in Saudi Arabia, in Singapore, in South Korea, in Turkey, in Indonesia and in 130 new countries," Hastings told a packed audience in Las Vegas.
However, the world's most populous country will still be out of the loop. China will have to still wait for its Netflix turn. "In China, you need specific permission from the government to be able to operate," Hastings said.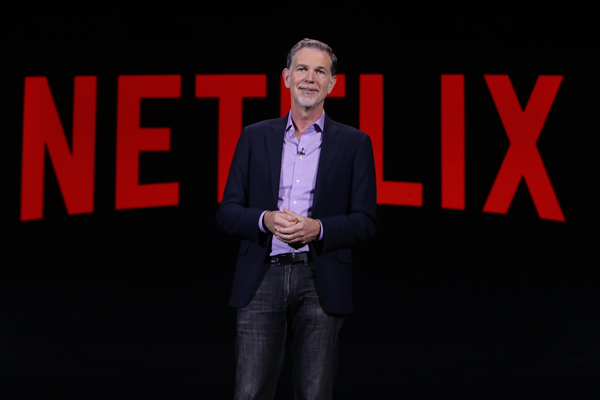 North Korea and Syria have also been excluded because of US restrictions on American companies. On the hand, you can now Netflix from Antartica.
Also read: The big list of the biggest Hollywood films coming your way in 2016
"Because of the global reach of the Internet, people have heard of our shows. They want to see Narcos and Jessica Jones and Unbreakable Kimmy Schmidt."
You can now watch Netflix in. South Korea, Afghanistan, Angola, Antarctica, Burkina Faso, Burundi, Benin.

- Netflix US (@netflix) January 6, 2016
In Vegas, the crowd erupted in applause. Elsewhere, investors sent shares of the company soaring more than 9% in the wake of the announcement.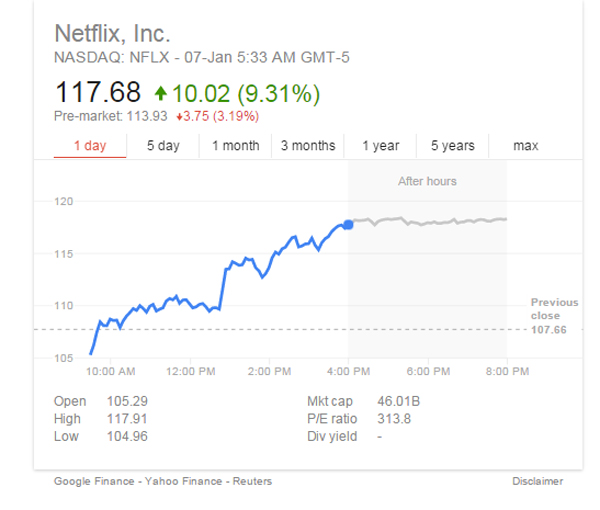 In India, at the moment, Netflix is offering a one-month trial. Thereafter, consumers will have to choose between monthly packages: Rs. 500 for access on a single device with no high-definition content; Rs. 650 for HD content on two devices simultaneously and a full-blown Rs. 800 pack that will run on four devices simultaneously.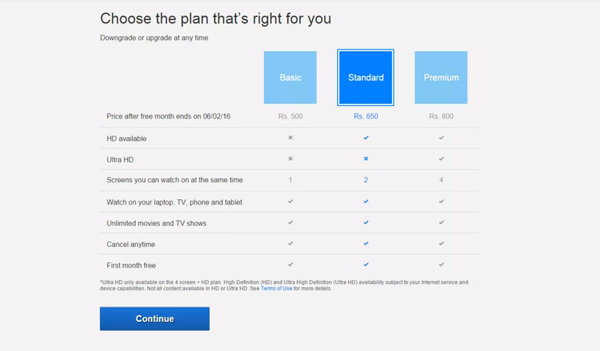 "You are witnessing the birth of a global TV network. And I do mean the birth. Today, we are offering consumers around the world our incredible global catalogue of original content," Hastings said.
What's on offer
A quick scan of the local content on Netflix in India reveals about 80 Indian TV shows and movies. Most movies are North Indian and in Hindi (exceptions include Mani Ratnam's OK Kanmani) skew in favour of Bollywood.
Also read: Yule logs have taken over the internet. And no, we're not talking about cake
Netflix did not release the exact number of titles available for users in India. Netflix instead told Catch, "There is a limited amount of local content available at launch in some countries. We will add more as the service grows in popularity and we better understand what our members want to watch in each region."
All Netflix originals - including Marvel's Daredevil,Jessica Jones, Master of None and Narcos and barring House of Cards, - are available. Netflix also said it would create "31 new and returning original series, two dozen original feature films and documentaries, a wide range of stand-up comedy specials, and 30 original kids' series."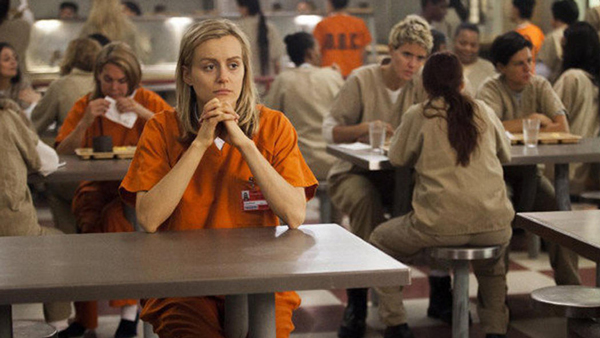 As for why the popular series House of Cards isn't available, Netflix had this to say to Catch, "With House of Cards, we didn't negotiate global licenses to the content and so they've aired on other platforms in the meantime. We may get them back in some of our new markets."
When contacted about creating orginal content in India, Netflix to Catch, "We look for experienced creators with great stories to tell from all over the world. We're already making series and films in Brazil, Canada, Colombia, France, Japan, Italy, Mexico and the U.K., and are always on the lookout for new and compelling projects that would appeal to a global audience." So, at the moment, there are no plans to create local content for Indian viewers.
This account, @NetflixIND that everyone started following has turned out to be fake and has now been suspend. Netflix told Catch, "Regional Asia and Middle East will all have a presence on Facebook, Twitter and Instagram. India also will have its own Facebook presence. Netflix will also continue to maintain their Global Facebook page. Unique social handles should be up and running in early 2016."
What's missing is popular TV shows in India like Friends.
As far as content goes though, there is enough to entice Indian viewers to sign-up for at least the one-month free trial, if not for three months. If Netflix is to keep Indian users for many months thereafter, adding new content will become top priority.
The other question for Netflix is whether it can expand its original content to cater to the Indian/Asian audience. Over the last several years, Netflix has been focusing on producing original content as it is cheaper than paying ridiculous amounts of money for online distribution rights television networks and movie studios.
The cost to exclusively carry a TV show or movie on a platform has consistently been going up. Hence, Netflix wants to be these studios and networks at their own game by producing must-see content for the viewer.
During the launch there was no mention of plans to produce India-specific content. In fact, there are no plans to produce any country specific content outside of the United States as of now.
During the Q&A session that took place afterwards, Hastings confirmed that the company's first priority is sharing global content that already exists world over.
Bumpy Indian information highway
Netflix has confirmed that the minimum speeds for viewing standard definition and high definition content fluidly and without any interruption are 2 Mbps and 4 Mbps, respectively.
According to a June 2015 'State of The Internet Report' for the first quarter of 2015 by Akamai Technologies, India has the second-worst average Internet speed in Asia. The average Internet speed in India is 2.3 Mbps, barely enough to stream standard-definition content.
Along with slow Internet speed, the issue of fair usage policy (FUP), also known as data caps, exists. These caps are put by service providers, according to Medianama, after subscribers cross a certan limit. FUP has severely limited the growth of online video streaming in the country.
Most broadband plans in the country reduce a customer's speed to 512 Kbps after they hit the data cap. 50 GB is roughly the average data cap that a consumer has in their broadband account. With Netflix consuming anywhere from 0.3 GB to 3 GB per hour for video streaming, people are going to be hitting those data caps pretty soon.
Also read: We're calling it: the NoPhone is 2015's best-worst tech invention
One way around this is to tie-up with a local Internet service provider or one of the many telecom companies in India and have specific data packages wherein using Netflix will not count towards the consumers data cap.
Introducing something like this though is a direct violation of net neutrality that has been a huge debate in recent times. When asked if they would partner with a telecom company like in the USA where they've partnered with T-Mobile to have a plan whereby consumers aren't charged for data, Netflix told Catch, "We would be unable to comment on private discussions with local partners. Any announcements will be shared with you and available at media.netflix.com." Once again sidestepping the question.
Is it likely to stop piracy and usage of VPNs?
Before the introduction of Netflix in India, users would connect to the service using a virtual private network (VPN). Using a VPN would mask one's connection to make it look like they were accessing the internet from the United States. That won't be necessary anymore.
"If given the opportunity, they are willing to pay a fair price, rather than resort to piracy," Hastings said.
According to popular belief, Netflix will replace torrents and cd valee bhayia. *tries not to laugh* #NetflixIndia

- Zorro (@mrchikara) January 6, 2016
As far as getting Indians to stop pirating is concerned, content is king. Most of what India watches, new TV shows and movies aren't readily available on Netflix and hence it won't act as a deterrent.
Netflix will be more like an add-on for many Indian users. With large data caps, downloading is a much easier and preferred option. Also, that one can readily share it with a friend via a hard drive. Netflix will have to somehow show that logging on to its service and streaming content is easier and better than downloading content illegally from any number of torrent websites out there.
The competition
Netflix is likely to face competition from a number of online video streaming services already available in India. Number one of all of those is Star group's Hotstar. Hotstar has content in several languages from the likes of comedy troupe All India Backchod and even content in various other Indian languages. To top it off, Hotstar is free on the phone, tablet and laptop.
Competition for Netflix in India: Hotstar, Spuul, BigFlix, Hooq, BoxTV, Eros Now, MyPlex
Another one already available is Spuul. Spuul has no English content and not all films are available for free but for only Rs 300 per month, you can access their entire catalogue that includes classic TV shows such as Fauji, Dekh Bhai Dekh, and Malgudi Day.
BigFlix has a sleek website and is among the biggest video streaming players in India. BigFlix has a huge catalogue of films in English, Hindi and other Indian languages. It costs Rs 249 per month and if that proves too much, it also provides the option of renting premium films for Rs 49 instead of subscribing.
Hooq is another one that is priced nominally at just Rs 199. It has some Doordarshan classics among others.
Then there is BoxTV, Eros Now, MyPlex and others, the list goes on. Netflix may be the most popular, and the one that everyone knows by name, but within India, it faces some stiff competition, especially on the pricing front. As they say though, more competition, the better and with Netflix's entry, things can only get better for Indian consumers.
One of the most important questions for Netflix is whether or not it would have to deal with the censor board.
When prodded on the question of censorship, Netflix sidestepped and answered Catch's question saying, "Netflix is an on-demand service that allows people to choose to sign up and decide what, where and when to watch. The service includes ratings guides and episode synopses to help people decide, and we also provide a PIN-code system to ensure children can't view certain content. The goal is to offer a fully global service with a global catalog so no one has to wait for the hottest new show or movie."
Important question: Will Netflix have to deal with the censor board?
Ultimately, what may tip the favour in process of Netflix over torrent sites is the fact that a user can discover a wide range of content without having to wait for a whole file to download. One can experience a couple of minutes of one movie and then switch to another, something they cannot do if they are downloading movies.
As they say, it's time to Netflix and chill.
Also read: The Drone Racing League just raised $1 million. Is this the world's next sport obsession?