Besides Samsung's Galaxy S9, Archos' Android-powered scooter might be the star of Mobile World Congress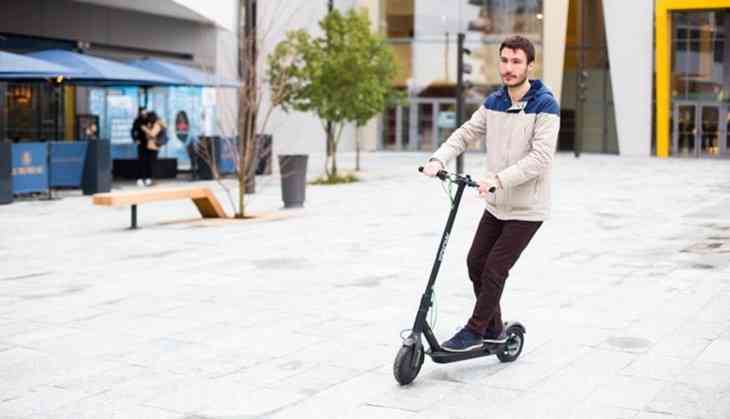 Samsung's upcoming flagship smartphone, Galaxy S9, is more than likely to steal the show at the Mobile World Congress, taking place from 26 February till 1 March. If the Galaxy S9 fails to excite, then HMD Global's Nokia mobile phones or Sony's newly designed smartphones might do the trick. While Mobile World Congress in Barcelona is primarily a platform for manufacturers to show off their latest in smartphone innovations, lest not forget another Android-powered product that will be making an appearance.
Archos, a French company manufacturing everything from budget Android smartphones and tablets to drones, has come out with the world's first Android-powered scooter. They've named it Citee Connect and it comes with a multimedia dashboard and an Android phone built into it. This dashboard basically replicates a smartphone and also doubles up as protection against shocks and bad weather.
It's an electric scooter with 5-inch Android computer fitting in between the handlebars and is powered by a quad-core processor, 1GB of RAM and 8GB of flash memory. The device runs Android Oreo. It has support for 3G but not 4G.
At the moment, the company hasn't explicitly said what the screen can be used for. It is shown to be using Google Maps. Archos has included its companion app as well. With it, one can remotely control a reel lock which has been integrated into the chassis.
The scooter is made of aluminium and has large puncture-proof 8.5-inch wheels. It's also got a 250W motor along with a 36W battery. It weighs in at almost 26 pounds and can support 220 pounds! The range comes in at "over 25 kilometres in urban areas" at a maximum speed of 22-25 km/h. Every time one breaks, the battery automatically recharges, thereby extending the life by up to 15%. Lastly, it will take you about 2 to 3 hours to charge between rides and charging can be done via a docking station.
The Citee Connect will be available in April in Europe for €500 (approximately $620) and no word on whether it'll be available outside the continent. The company first entered the space back in January of 2017. Would a scooter with an Android phone sell in today's market? Only time will tell.