Belgium now has robot receptionists. Can your office do this?
Catch Team
| Updated on: 10 February 2017, 1:50 IST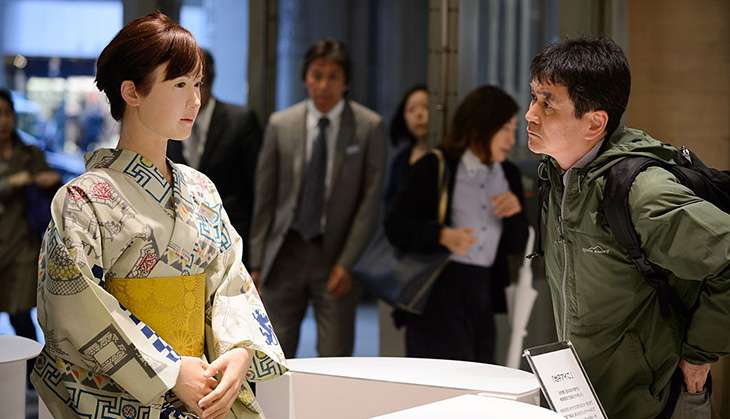 Admit it. You've sat at the reception areas of various office spaces and looked at the poker-faced man or woman behind the desk and wondered - thanks to the monotone of their voice - is this a robot? If you're in Belgium though, they very well could be.
Pepper, a robot, has taken up reception responsibilities in a hospital, in Ostend and Liege. The humanoid assistant - with a screen on his chest and a round head - is the first robot to perform tasks like greeting and giving directions to people in a medical facility. He made his debut at the Centre Hospitalier Regional La Citadelle on Monday.
Also read - These students had a robot as teaching assistant for one semester - and they didn't notice
Pepper, is slightly short in stature at 140 centimetres (4 ft 7 in). But he can recognise the human voice in almost 20 different languages and can make a distinction when it comes to conversing with men, women or children. The robot, which costs about 30,000 euros will remain in the hospital's reception area - at least in Liege. The robot can fully assist visitors, directing them to respective departments, mostly the paediatric and geriatric departments, said Raphaël Tassart of Belgian firm Zora Bots.
The firm helped develop the software inside Pepper's "brain." Usually, to develop robots like Pepper, components are sourced from Asia and are assembled in France.
But the firm which really made the design possible for Pepper was a Japanese tech company called Softbank. In fact they had launched Pepper as a robot with a 'heart' in 2015 - it was up for 'adoption' in Japanese homes right away!
Also read - Computing helps the study of infections on a global and local scale
The CEO of Softbank Corp, Masayoshi Son, said he was inspired by memories of Astro Boy, an animated Japanese character without a heart who couldn't understand why people cried.
In fact, Japan has also had its share of a robot receptionist last year.
The year 2015 also saw a Japanese hotel get on board ten robots to help incoming guests. The hotel, called Henn-na (translates to bizarre!), placed robots at all important points in the hotel. The lobby has a trio of robots - called Nao bots to take you through the check-in procedure. There's a robot (a giant industrial robot arm) in the cloakroom to help with storing luggage and there's another information robot to give you updates about local events, weather etc. There's also a concierge robot to show you to your room!
"Robots still can't really do the things that people envision they can, but it would be great if they could take over menial tasks, leaving humans with the more creative jobs that only they can do," Kotaro Takada, a spokesperson, had said in an interview to Vice.
But Japan isn't the only country leading in this department. In fact, Zora Bots, the same firm behind Belgium's Pepper, was also behind the robotics software for Nao bots.
"Most people think that Japan is more advanced in terms of robotics, but during the past two and half years, we've had at least 10,000 people come into contact with our humanoid robots," Fabrice Goffin, co-CEO of Zora Robotics told Vice.
Evidently, he's right. As it's not just Belgium, Britain too is in on the trend.
Just last week, the Transport Systems Catapult in England's Milton Keynes took in Betty at their office. Betty is another friendly, highly sophisticated AI-driven robot on a two month trial at the TSC office. She's the brainchild of the Computer Science department at the University of Birmingham. Betty's also part of a £7.2 million EU-funded STRANDS project - where robots learn to inhabit and respond in real world situations. Betty's responsibilities include patrolling the office floor, getting basic data, clutter, office temperature, humidity and noise, carrying out security checks on fire doors and more.
The learning process, however, is a two-way thing. The TSC COO Mark Ruddy summed it up best. He's quoted by the Mirror UK, as saying: "We hope that we can learn from Betty as much as she can learn from us during her stay."
More in Catch - An algorithm just wrote a movie. And it's pretty great
Germinator: Rise of the robotic farmers